Top 15 YouTubers in Los Angeles in 2022
Los Angeles is the city of creatives, and of course, many creative Youtubers have chosen to live there as well.
We've gathered the best YouTubers in Los Angeles in 2022.
If you have a dream of becoming a YouTuber yourself, then check out our 10 step guide on how to get started on YouTube.
1.   Markiplier (30,6 million subscribers)
Markiplier's real name is Mark Edward Fischbach, and he is mainly known for his gaming videos.
Mark grew up in Honolulu, started his career in Cincinnati, and finally moved to Los Angeles. He gained popularity by making "Let's play" videos and playing horror games.
One of his most popular videos is about the horror game Five Nights at Freddy's. Evidently, it seems like his audience loves seeing him get scared.
Check out his terrifying gameplays on his YouTube channel.
2.   Collins Key (23,4 million subscribers)
Collins Key is a comedy and magic YouTuber. He is known for his
In 2013 he appeared on America's Got Talent, which gained him national popularity. After that, his YouTube channel started blowing up, and he even joined as an opening act for Demi Lovato's Neon Lights tour.
Nowadays, he focuses on making challenge videos. But it's not your typical cinnamon challenge, but rather large and well-produced challenges that reminisce game shows.
If that sounds interesting, then go check out his YouTube channel.
3. David Dobrik (18,3 million subscribers)
David Dobrik is a Slovakian YouTuber based in Los Angeles. He is known for his various vlogs.
Dobrik is featured on our list of famous YouTubers. He mainly makes vlogs about various things that happen in his life.
Outside of YouTube, he has done voice acting for The Angry Birds 2 movie and been a TV host for Nickelodeon and Discovery Channel.
You can learn more about him on his YouTube channel.
4. Lilly Singh (14,7 million subscribers)
Lilly Singh is a comedian, talk show host, and YouTuber based in Los Angeles. Lilly Singh was also featured in our article on famous YouTubers.
She mainly makes comedy-style sketches and videos that she uploads on her YouTube channel. She also makes different commentary videos on subjects she finds interesting and combines that with her sketch humor.
Outside of her YouTube career, she has released a documentary called A Trip to Unicorn Island. She also released a New York Times best-seller book called How to Be a Bawse: A Guide to Conquering Life.
Check out her YouTube channel here.
5. Emma Chamberlain (11,2 million subscribers)
Emma Chamberlain is a YouTuber and model based in Los Angeles.
She started making YouTube in high school. She used to make videos with people like The Dolan Twins.
She is known for her vlogs and fashion videos. She makes videos on many subjects, like her life and work as a model. She is known for her very normcore-styled vlogs, which aren't as polished as other YouTubers'.
You can check out her YouTube channel here.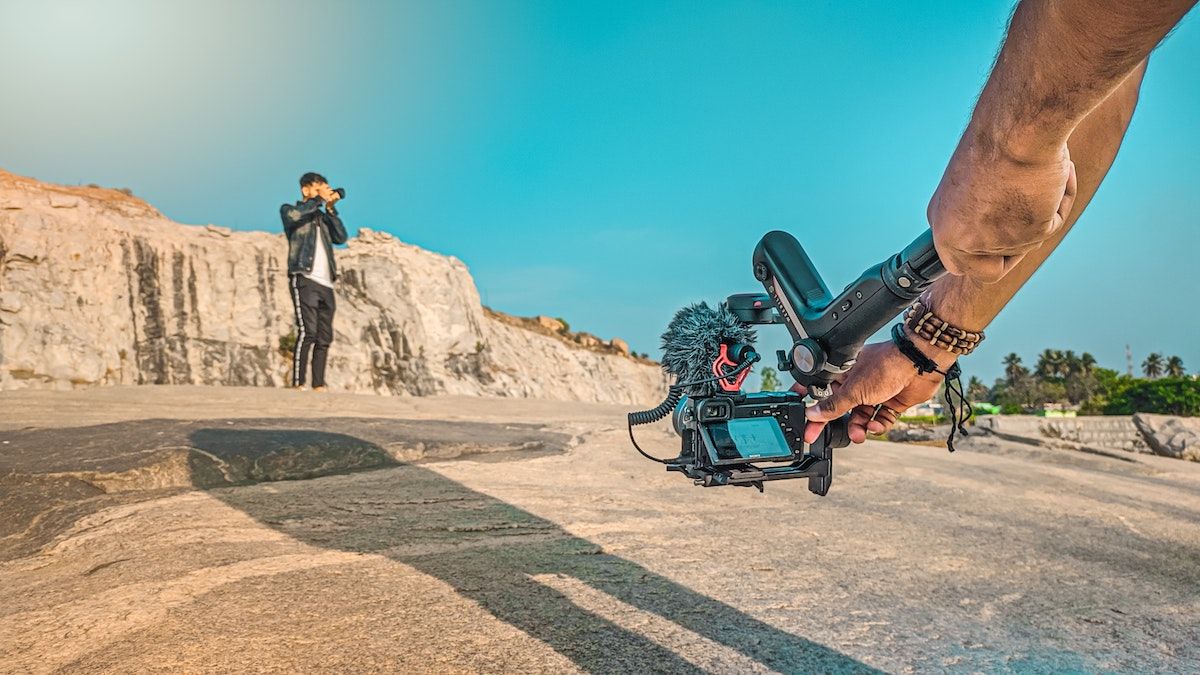 6. Larray (8,46 million subscribers)
Larray is number six on our list of YouTubers in Los Angeles. He is known for his comedic videos.
He mainly makes vlogs, challenge videos, and sometimes Roblox videos.
Larray is a part of The Hype House, a collective of content creators. He started his content creation career by making videos on Vine.
Check out his content on his YouTube channel.
7. Brandon Rogers (5,9 million subscribers)
Brandon Rogers is a YouTuber, comedian, filmmaker, and actor. He mainly makes sketch comedy.
It would be hard to put a genre on what Brandon Rogers does, but he often makes surrealistic sketches, and other times it's just plain borderline offensive humor.
The thing is, he jokes about everything and everyone, and he does it in a way that hasn't been done before. His most popular video is called A Day at the Park, and it features most of his characters, characters that he plays himself.
There is no doubt that Brandon Rogers is a funny and talented person, and I can't wait to see what he brings in the future.
You can check out all of his sketches on his YouTube channel.
8. Doug DeMuro (4,2 million subscribers)
Doug DeMuro is number eight on our list of YouTubers in Los Angeles. DeMuro is probably the biggest car geek you will find on YouTube. And that's a cool thing!
It's admirable how much DeMuro loves cars, and one could only hope to love their job as much as he does! He mainly makes videos around cars, highlighting a specific new car in each video.
He does not necessarily make videos about expensive luxury cars but also about affordable cars for regular consumers. If you love cars, then Doug DeMuro is a must-see channel.
You can learn all you need to know about cars on his YouTube channel.
9. Bryce Hall (3,58 million subscribers)
Bryce Hall is a TikToker and YouTube who started his online presence on YouNow.
He later started a YouTube channel in 2015, where he makes vlogs. He mainly makes vlogs about his life, as well as different challenge videos with other creators.
He has also done a boxing match in the event YouTubers vs. TikTokers, where he lost to Austin McBroom. Other than that, he lives in the Sway House, where he makes content with other creators.
Check out his content on his YouTube channel.
10. Grace Helbig (2,64 million subscribers)
Grace Helbig started her career with an online web series called DailyGrace. She was also a correspondent on G4's Attack of the Show.
She frequently uploads vlogs about her life and episodes of her Not Too Deep podcast. Her podcast feature many different influencers and celebrities.
She has written two books which are comedic handbooks for Millenials. She also hosted a comedy talk show called The Grace Helbig Show.
Learn more about her on her YouTube channel.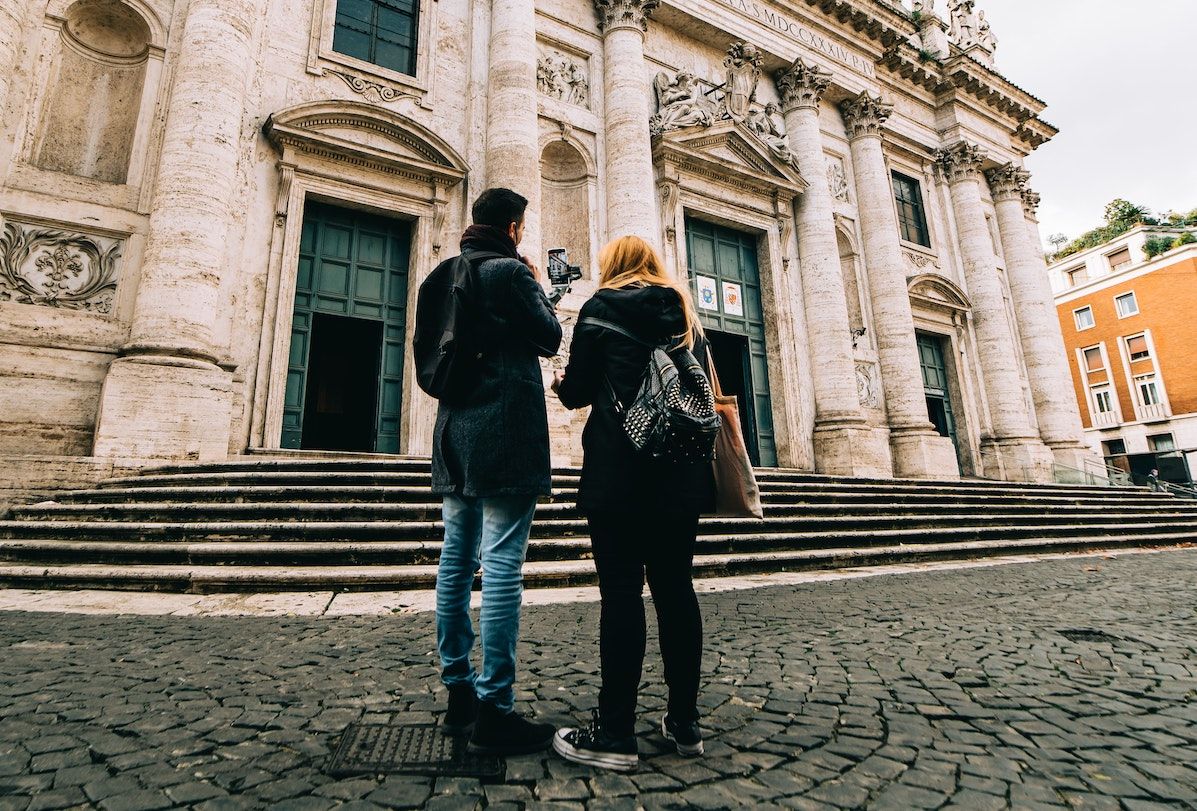 11. Blake Gray (942 thousand subscribers)
Blake Gray is number eleven on our list of YouTubers in Los Angeles. He is a YouTuber and TikToker who gained popularity through Instagram, TikTok, and Youtube.
He mainly makes vlogs and videos that include his friends and his girlfriend. He also makes Q&A videos. Earlier this year, he released a video where he did TikTok pranks on his friends.
Check out his YouTube channel to learn more about him.
12. Eddy Burback  (926 thousand subscribers)
Eddy Burback is a comedy YouTuber who makes sketches and commentary videos. While he likes to take his time uploading videos on YouTube, his audience shouldn't slander him. Because he always brings his A-game.
His videos are often opinionated commentary videos. Part comedy and part commentary. His most popular video is about Late Night TV, where he complains about the current state.
Eddy also has his own clothing company called Yikes. While Twitter is neglecting to verify his celebrity status, I hope a feature on this list helps a bit.
You can become one of the boys by checking out Eddy's Youtube channel.
13. Tatiana Ringsby (472 thousand subscribers)
Tatiana Ringsby is a YouTuber and model known for their vlogs and beauty content.
Tatiana started their YouTube career as a part of the Rad and Reckless YouTube channel. Here Tatiana and two others frequently made beauty and vlog-type videos.
Nowadays, Tatiana makes vlogs about their life, body positivity, mental health, and beauty.
Check out their content on their YouTube channel.
14. Jake Roper (309 thousand subscribers)
Jake Roper is known for being the host of the youtube channel Vsauce3. Jake has a film degree from New York's School of Visual Arts. He uses this on the Vsauce3 channel to make creative videos.
Roper made videos such as Could You Survive HARRY POTTER, where he put himself in the world of Harry Potter. He has made plenty of different videos with the same concept.
If you want to learn more about Roper, check out his channel below.
15. Bruce Greene (202 thousand subscribers)
Bruce Greene is a YouTuber and streamer based in Los Angeles. Greene got his beginnings working with Machinima on the channel Inside Gaming. After that, he moved to Rooster Teeth and created Funhaus.
It was with Funhaus that Bruce and his group became popular. He led them for a few years before going independent. Bruce now mainly streams and uploads gameplay on his YouTube channel. He is known for his comedic personality and his lovely wheezing laughter.
You can follow Bruce's journey as an independent YouTuber on his channel.
Closing thoughts:
Well, that's it! I hope you enjoyed learning about the different content creators in this article.
If you are interested in improving your videos, try reading our article on the basics of filmmaking. It could give you a few tricks for handling a camera or writing a script.