Top 5 Wedding Videographers in Denmark in 2022
Denmark has a lot of beautiful wedding locations. Whether you're a Dane yourself or travelling from far away, you're going to want to immortalise the day.
That's why we have gathered the best wedding videographers in Denmark right now. So whether you like a cinematic film or a chronological documentary-style film, you can pick yourself!
Are you interested in trying wedding videography yourself? Maybe you're a wedding photographer looking to expand your arsenal? Then read our article on the basics of wedding videography.
1. Roberto Shumski
Roberto Shumski is a Lithuanian wedding videographer based in Denmark. He has a setup with several people depending on the size of the project.
He can record both video and great audio using lavalier microphones on various people on the day. But don't worry, he will make it as discreet as possible.
He can also use a drone for shooting. However, it depends on the location and whether or not he can get permission to film there.
Learn more about Roberto on his website below.
2. Sergiu Laustean
Sergiu Laustean runs a company called Finort that provides both wedding videography and photography.
His wedding videos provide a chronological and artistic look at the biggest day of his client's life.
Laustean is based in Copenhagen and has grown familiar with the area. Since Copenhagen is a popular destination for your wedding, it is great to have someone accustomed to the local area.
Learn more about him on his website below.
3. Elena Belevantseva
Elena Belevantseva treats her clients as the main characters in a movie. She loves to tell a story through her work.
She strives to create videos that are emotional and exciting. That means that watching and rewatching the video will be sure to evoke the feelings of being back there.
It also means that if you prefer long videos that document each part of the entire event, she's probably not your videographer.
Check out her website below.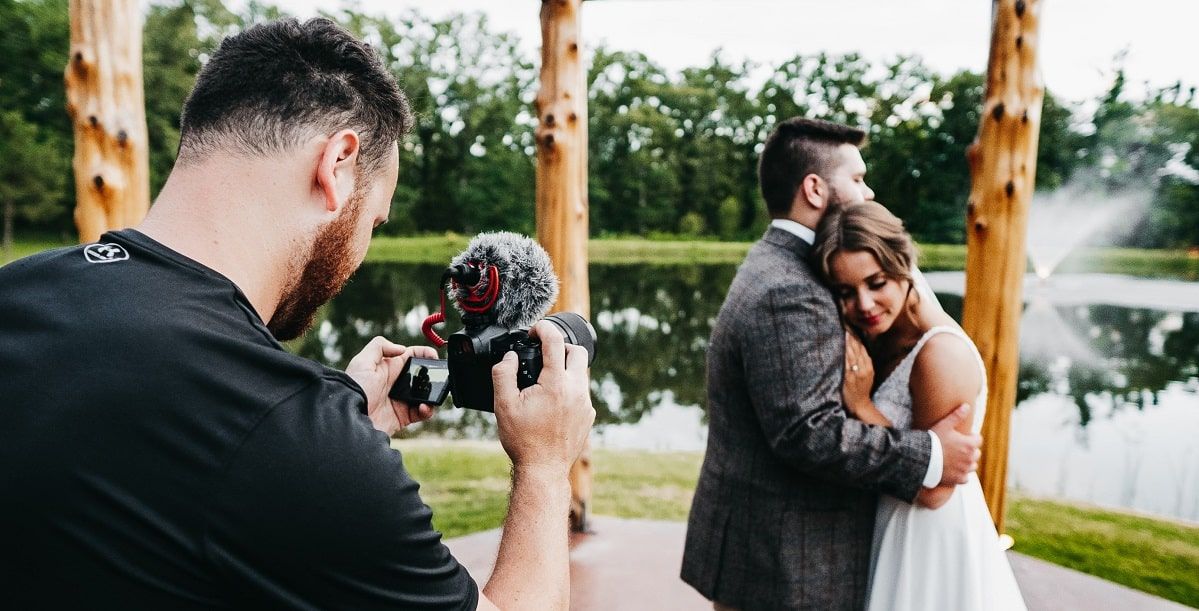 4. Nataly Dauer
Nataly Dauer is a wedding videographer and photographer based in Copenhagen. She grew up in Moscow but moved to Denmark in 2012.
She describes the style as emotional and natural. She wants to focus more on the real moments than spending time setting up shots that are ingenuine.
Outside of her wedding photography, she is also a family and lifestyle photographer.
Learn more about her on her website below.
5. Sergio Calero
Sergio Calero is a wedding videographer and photographer based in Gilleleje. He runs a company called Storybook Studio.
His wedding films are always creative and personal and tell the tale of the big day. He offers short films around 6 minutes, to long 40-50 minute films depending on his clients' wishes.
Learn more about him on his website below.
Closing thoughts:
Those were the five best wedding videographers in Denmark. I hope you enjoyed the article and perhaps even found your future wedding videographer.
If you are want to give wedding videography a shot yourself, try learning the basics of filmmaking first.