Mise-en-scène 101: Learn with Malcolm Modele | Wedio
If you want to learn the ins and outs of filmmaking, mise-en-scène is a french term meaning "putting on stage."
Ohh, and just for the record, it is pronounced Meez-on-senn.
Mise-en-scène can be a complex idea to wrap your head around. In filmmaking, it refers to everything and anything in front of the camera. When properly used, mise en scène helps elevate the film from a series of moving images to an art form. Different elements come into play to make this happen, such as setting, lighting, actors, décor, makeup, and others.
In need of gear to elevate your productions? Learn more about the must-have camera equipment for beginners.
Let's dig into it!
Mise-en-scène:
Everything You Need to Know by Malcolm Modele
A collaboration with
Choose your instructor
Filmmaking 101: Ultimate Guide on Mise-en-scène by Malcolm Modele
Do you want to learn the ins and outs of filmmaking? Mise-en-scène is a french term meaning "putting on stage." Learn more with Malcolm!
Examples of mise en scéne
120
60 x 30 x 10 color matching
162
Meet Your Instructor
z3FmpXm2V30
What you'll learn
The definition of mise-en-scène.
How to use mise-en-scène.
Movies using mise-en-scène.
What is the term 60 x 30 x 10.
Masterclass Chapters
Want to become an expert in filmmaking? Before you even tap into cinematography, dive into the mise-en-scène article. As many say, you can't create a film without proper staging management!
What is Mise-en-Scène
For any of you filmmakers, that haven't heard about this terminology before, it is french and it translates to staging. Basically, the placement of lighting, color of lighting, props, set design, actors, posing & positioning, meaning everything to do with the production and the aesthetics and visuals of what it looks like either on a stage or in a scene.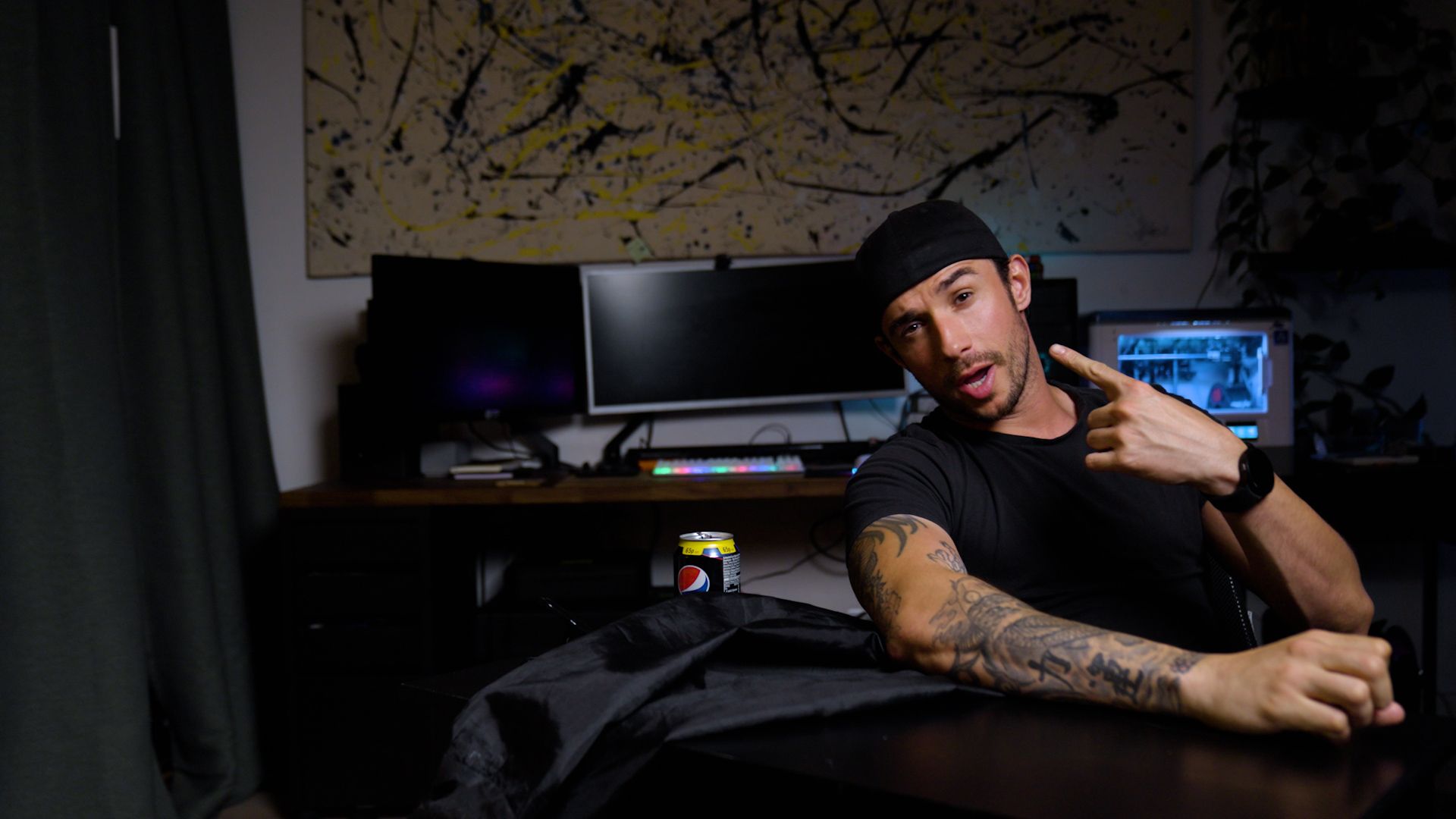 Examples of Mise-en-Scène
If the mise-en-scène is placing the actor in the center, usually in order to export to different dimensions depending on where you will upload the videos, so then when cropping everything will still be balanced (16x9, 9x16).
Some of the films that incorporate this mise-en-scène very well are films like Joker, Amélie, and Driver, but something that they also incorporate is a method called the 60/30/10 rule relating to the colors used in a scene.
60 x 30 x 10 colours matching
Basically, this rule means, 60% of the frame or scene is one color, 30% is another color and 10% is the accent color that the eye needs to be drawn to or targeted towards. It is time-consuming and it takes a lot of pre-production, planning, set design, art design, props purchasing, painting, decorating, and thought process to get these methods right.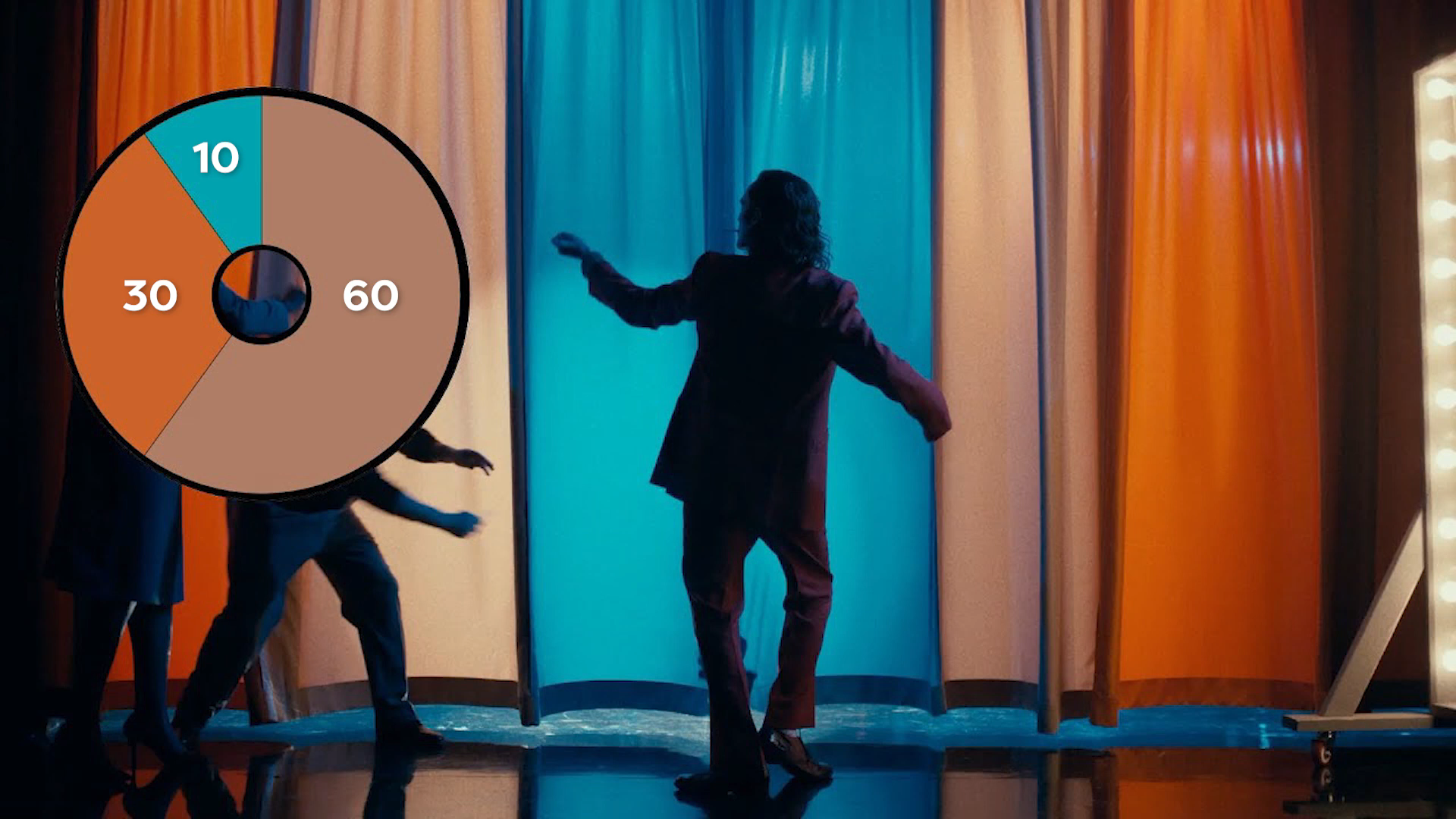 About Your Instructor
Malcolm Modele
Director, actor and entrepreneur
London, United Kingdom
"Mise-en-scène is the stage design of lighting, the color of lighting, preps, set design, actors, posing, and positioning. Basically, everything has to do with production."
Malcolm Modele is a director, award-winning actor, filmmaker, and entrepreneur. In 2014 Malcolm set up his film and tv production company called Unity Vision.
UnityVision believes that whether you are an artist, a company, or an individual — you have a story to tell and they are here to assist. They translate your thoughts and visions into a concrete expression that can be shared with the world. As well as shoot stills and create graphic designs for anything from headshots to film posters.
Want to learn more about Mise-en-scène? Head over to our article about understanding Mise-en-Scène.