Hands-on Review of the ZHIYUN Weebill 3 Combo
Hire film gear from local filmmakers.
Hire film gear from local filmmakers.
ZHIYUN Weebill 3 COMBO:
Reviewed by Malcolm Modele
A collaboration with
In partnership with ZHIYUN, Wedio and the community is testing out their new products to get real hands-on experience, and feedback from their followers so they can improve based on real-life testing.
Malcolm took out the ZHIYUN Weebill 3 Combo for a day out in London and this is his hands-on review of the gimbal. 📷
ZHIYUN Weebill 3 Combo Review by Malcolm Modele
In his review learn more about the history of the gimbal, specifications, accessories and more.🎥
Why rent out your gear?
hPu9DIXtzEM
Product review chapters
Introduction
Malcolm Modele from Unity vision productions in London recently reviewed the ZHIYUN Weebill 3. Nevertheless, for a company founded only in 2015, are they trying to walk before they can run? Here's what the review has to say!
Gimbal history
In approximately 200 BC, a Greek inventor created an eight-sided inkwell pot with access from all eight directions, but it did not spill ink. While this was happening, another inventor in China designed a gimbal or a gyroscope incense stick. In 1991, a British director incorporated the first gyroscope or gimbal into the film industry.
Specifications
The Weebill 3 contains brand new features incorporated directly into the gimbal itself. The whole device itself weighs around 1.1 kilograms or 1100 grams. The payload capacity for the Weebill 3 is approximately 7.3 to 7.6 pounds, which is pretty positive compared to how small the gimbal is. It is compatible with a small mirrorless camera or DSLR.
Malcolm Modele was shooting recently in Scotland on a wedding shoot with the SONY A7S Mark III tilted cage and a 24-70 g-master with a lens hood, and everything was pleasurable. The same happened in Notting Hill Carnival, where he used the same setup, and all results were significant.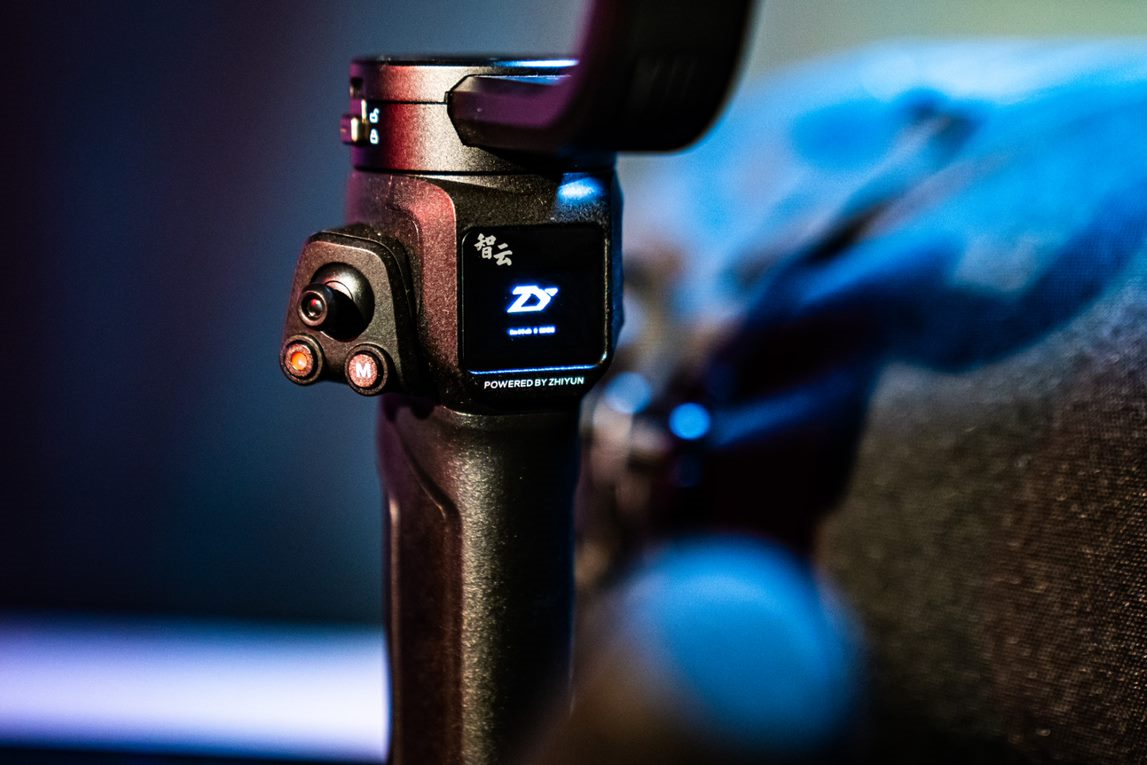 According to the ZHIYUN website, the Weebill 3 battery lasts around 21 hours. Sad to relate, Malcolm hasn't been able to test this completely because anyone's shooting 21 hours non-stop with this device in their hand is a machine, and he is not quite there yet.
However, he did have it all day in Notting Hill Carnival with the A7S Mark III and 24 to 70 g master attached to it for a long time of around six hours filming non-stop without the light, and it still had well over 50 batteries left on it.
If you balance it correctly, you will get a lot more battery longevity, and also, if you are not using the light, that will save the battery as well. However, if you are incorporating these other devices like the microphone and the lights, it will bring that 21-hour life down.
It takes two hours to charge roughly through USB at the front, with rapid charging, and that is fantastic, especially if you want to charge up and get going straight away.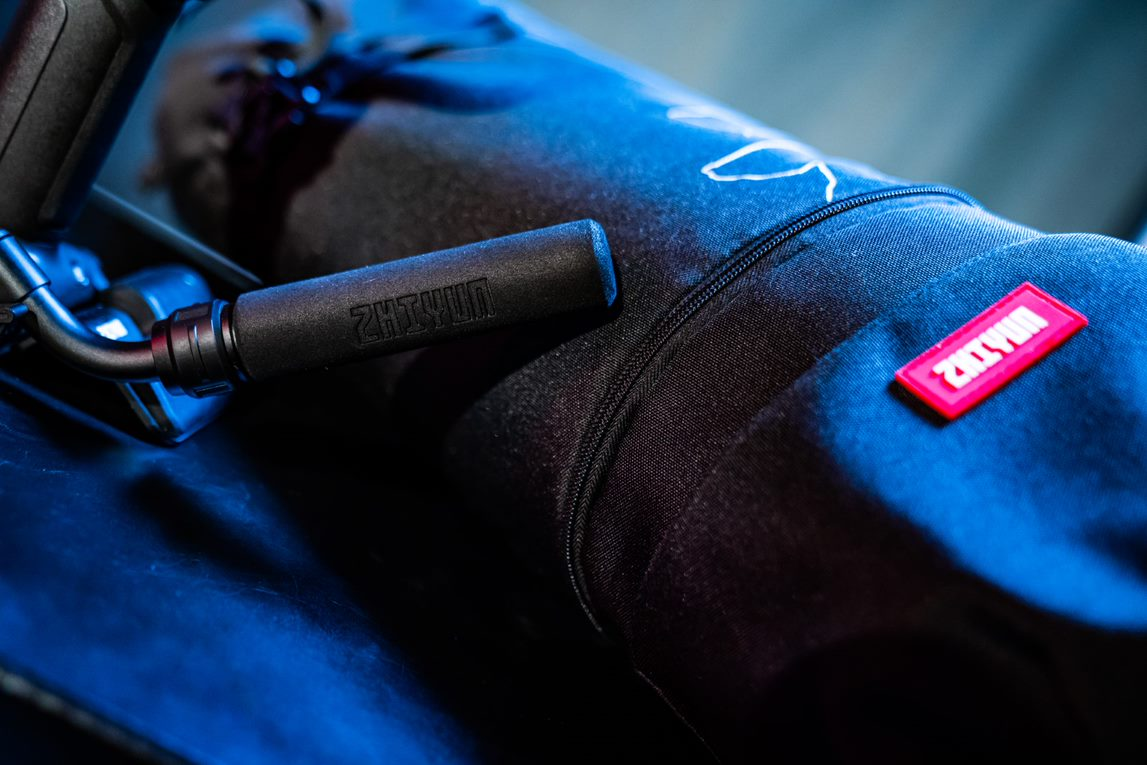 The Weebill 3 has all the generic modes that most gimbal devices have. It has the Pan Lock, Follow mode, the Lock mode, the POV mode, Portrait mode, and Weebill Vortex mode, which on other devices is the 360 or the 3d Barrel mode. The Weebill 3 is equipped with all the modes you need to shoot the perfect image. There is a one-inch monitor that displays all of the functions. There is nothing fancy or elaborate about it. It is not even colourful, but it shows exactly what and how is being shot.
Accessories
ZHIYUN is thinking outside the box and trying to create something new that is functional and fits everything. In this case, they rushed and ran before they could walk with this bag.
First, in the bottom compartment, when you receive the ZHIYUN Weebill 3, there's a little elastic catch that holds the tripod mount itself. If that little tripod holder is in the bottom, it can be a problem to put anything else, because it would knock and bang about.
ZHIYUN is on the right path, but it feels like they still need to do some work. The main compartment itself houses the Weebill 3 itself. This design makes it easy for you to take in and out when you're on the go. On the other hand, the Weebill 3 is held in place by another little velcro catch inside, which is extremely difficult to move.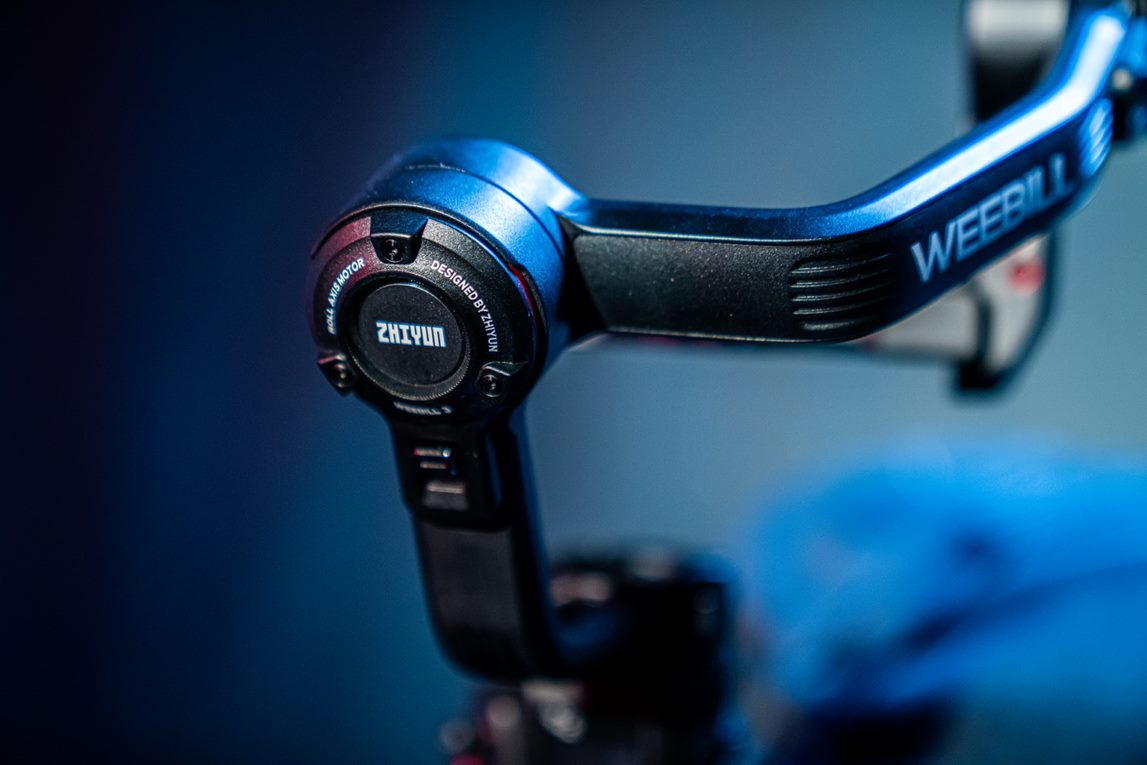 What could be a nice improvement with this bag is an actual zip that runs down the front, which allows you to open it up and attach the Weebill 3 itself inside alternatively. Like a hard-shell tortoiseshell backpack, an inside zipper bag would be more suitable. The last thing which would have been great is a universal phone slot for a camera and one or two lens holders.
In this device, they've put so much effort time, and energy into all these new little nifty supports, grifts, and mounts, but they have let themselves down a little bit with the actual motor locking mechanisms when the camera is attached.
When you try to lock everything away, it seems like it has too much play for comfort. A stronger, more durable locking mechanism would be ideal for motors themselves.
Ending
Hopefully, you have all enjoyed this review and learned something more. You can find out more about this product on the ZHIYUN website and also purchase this product.
Get more information on the Wedio platform if you're interested in renting one or becoming a subscriber.
We wish you happy filming and stay tuned for the future with another review by Malcolm Modele from Unity vision productions.
About Your Instructor
Malcolm Modele
Director, Filmmaker
London, United Kingdom
"This design makes it easy for you to take in and out when you're on the go. On the other hand, the Weebill 3 is held in place by another little velcro catch inside, which is extremely difficult to move."
Malcolm Modele is a director, award-winning actor, filmmaker, and entrepreneur. In 2014 Malcolm set up his film and tv production company called Unity Vision.
Furthermore, he continues to land roles in major, global productions as an actor. He has got skills in having strong knowledge of business, marketing, and strategy.
Malcolm's plans for the future are to set up his filmmaking academy with one dream in mind, to teach, educate and inspire those that just want to be creative.
Want to learn more about gear? Head over to our ultimate guide on camera equipment 101.
Popular listings for rentals