The 9 Best Podcast Editing Software - An Overview
Hire film gear from local filmmakers.
Hire film gear from local filmmakers.
Discussing important topics with like-minded people has never been easier. Today almost everyone can start a podcast and share their thoughts with the world.
For that, you will need two things: an idea and podcast editing software. Here are our picks of the nine best software to use for your future podcast!
The 9 best podcasting editing software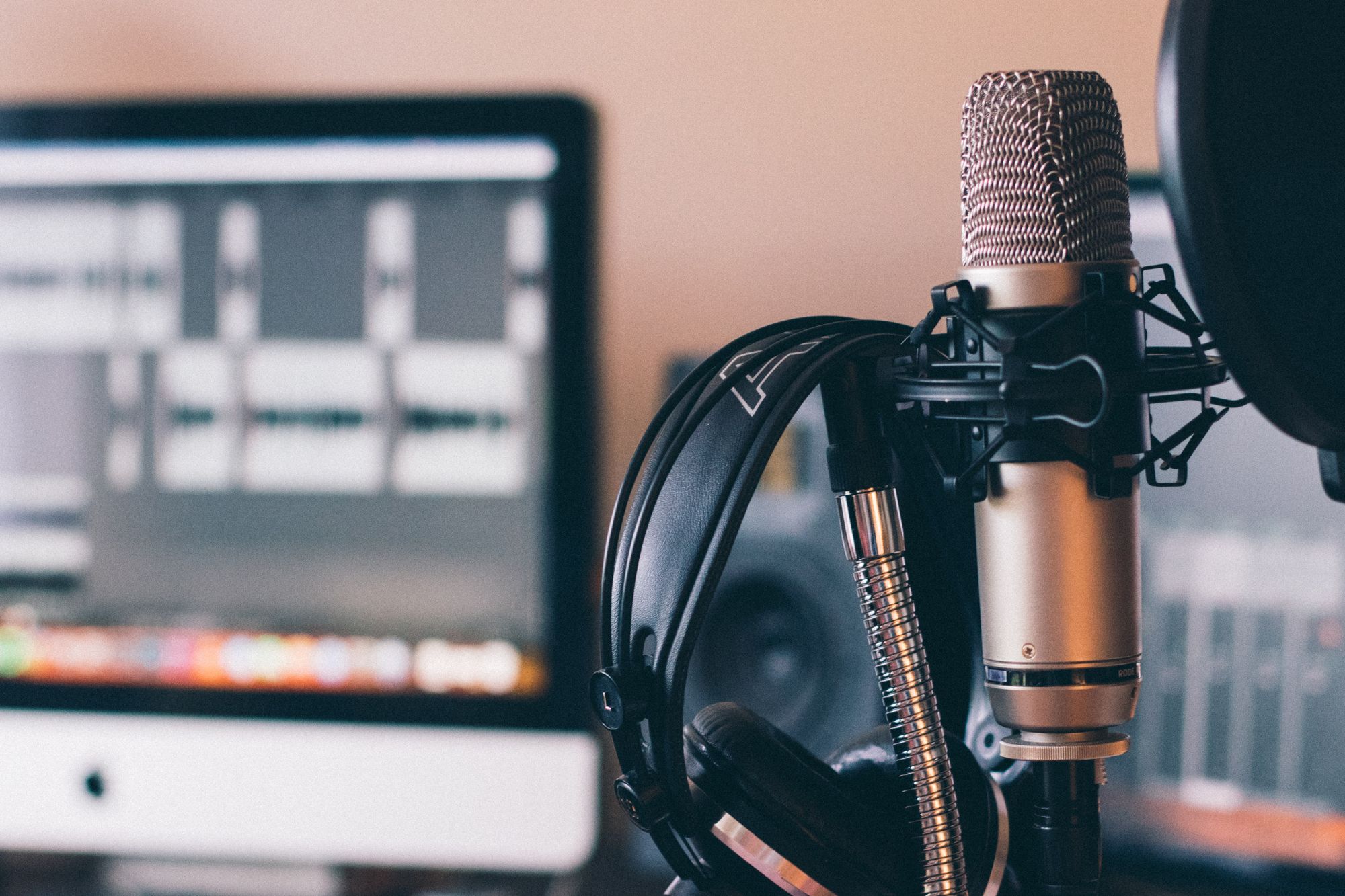 1. Alitu
Alitu is one of the easiest-to-use podcast software on the market - if you are a complete beginner, this is your cue. No need to have any technical knowledge - with its intuitive interface, Alitu will help you make your first podcast episode in just 15 minutes.
There are multiple editing features: from reducing background noises and hums and audio leveling for sound consistency to adding music and transitions and cleaning up.
Free courses and learning materials
You won't get lost - Alitu offers free courses and learning materials to get started on podcasting. The software allows you to make audio recordings right on its web-based app - both solo episodes and remote conversations.
Publishing your podcast is also easy with Alitu - you can connect your podcast hosting service and upload the episodes there directly.
Perfect for beginners
For a beginner, this software is a very good choice, but it still has some cons. More professional podcasters may find the feature list a bit too simplified and automated, and not suitable for longer recordings since the software is web-based only.
Pricing
A subscription to Alitu will cost $32 a month, with a 7-day free trial available.
2. Audacity
Audacity is objectively the best software when it comes down to having this bundle: free and easy to use.
It's an open-source audio recording and editing program that lets you record, make edits, ass music, intros and outros, sound effects, and ads.
Multiple editing features
Even though the interface appears old-fashioned, the program still has everything necessary to make a podcast episode. Its editing features go beyond basic ones and include saveable EQ, fading, and saving chains of effects.
Manual audio editing
Unfortunately, it lacks automated features, so you will have to edit your audio files manually. There are also no publishing capabilities - this means you will need to upload your episodes to podcast hostings yourself.
The app is available for Windows PC, macOS, or Linux.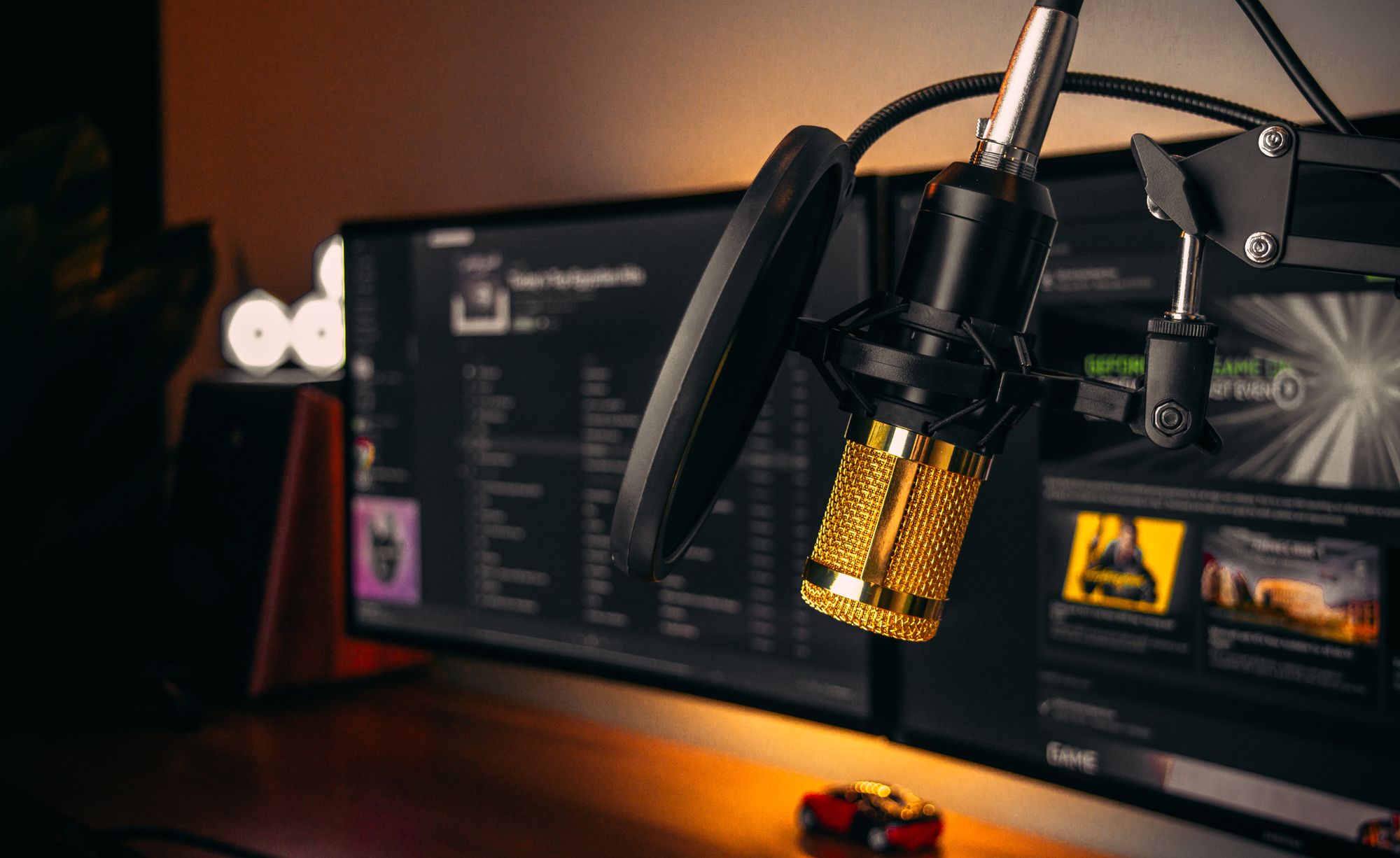 3. Adobe Audition
As with its other programs, Adobe offers a pro-level podcast editing experience with Audition software.
Adobe Audition comes with multitrack, waveform, and spectral display for recording, mixing, editing, and restoring audio content.
Multiple advanced features
The software is a pro-package on the podcast editing market and includes advanced noise reduction and audio track, restoration featured to compression, and batch processing capabilities.
The latter function like a Lightroom preset: you apply some features to your audio, then save this "batch" of features and apply them instantly to your work.
However, this abundance of features doesn't come easy for a podcasting newbie: expect a steep learning curve with Adobe Audition!
Pricing
Audition is part of the Creative Cloud suite, so if you already have a subscription to the full package, you will get unlimited access.
If you aren't a member, the subscription will cost $20.99 a month.
4. Auphonic
Auphonic is another great software for those who don't have much experience in podcasting. The program comes with an extended set of automation features.
Your audio files will be automatically corrected for volume, background noise, and track leveling, and you won't have to worry about adjusting anything manually.
Presets, metadata, and language transcription
Apart from the basic bundle of audio editing features, Auphonic transcribes in over 80 languages, adds metadata and chapter marks to audio files, and allows you to create audio presets to ensure faster processing of your next episodes.
Pricing
The software doesn't allow to record the audios, though, but its pricing strategy makes up for that little downside. If you process two or fewer hours per month, you can enjoy Auphonic for free.
For more than two hours of processing Auphonic has several pricing options, starting from $11 a month.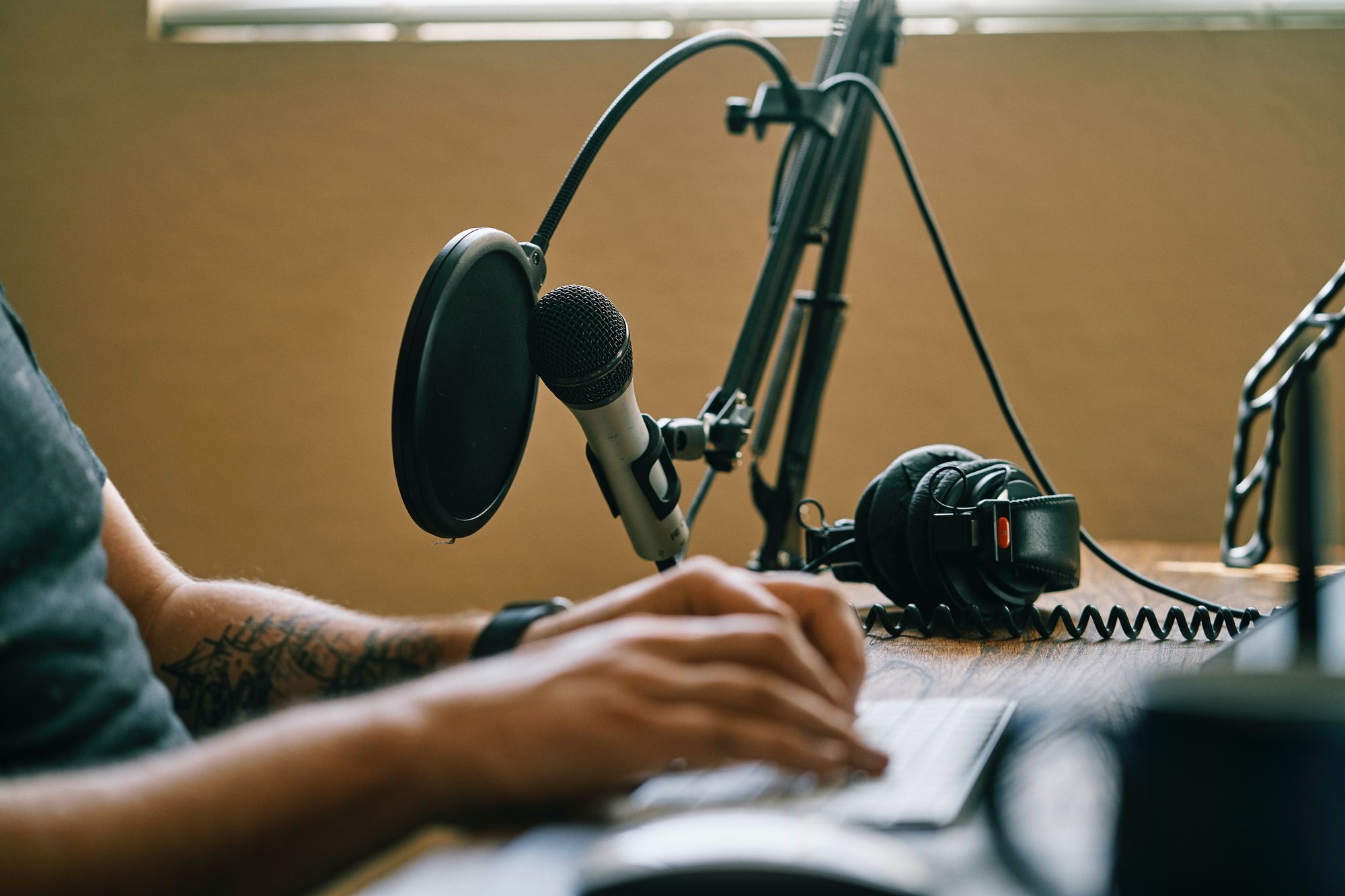 5. Descript
Descript is not your regular podcast editing software. At least, it doesn't fall into how you would imagine an audio editing program. Instead of making changes to audio files, you make corrections through text - Descript transcribes everything into words.
Although this text-based editing approach sounds a bit unusual, rest assured that the program still offers all the necessary post-production features.
You can simultaneously record tracks, add intros and outros, music, special effects, create groups of tracks, correct volume, add transitions, and add metadata.
Still, this editing program might not suit podcasters who are used to traditional methods of podcast making.
Pricing
Descript offers several subscription options - you can enjoy the program for free if your transcription volume doesn't exceed three hours.
For transcription hours exceeding that, the prices start from $12 a month.
6. Garageband
Although Garageband is most commonly associated with music-making, it is still a suitable app for podcast creation. With its user-friendly interface, the program offers many in-built features.
You can cut your audios quickly, move sections around, change the pitch and velocity of tracks, use pre-recorded loops and synths to create background music.
Garageband is also supplied with real-time editing capabilities for sound quality improvement, allowing you to spend less time on post-production.
Suitable for beginners, but lacks advanced features and doesn't offer split-track recording for multiple podcast participants.
Pricing
The app itself is free but only available to Mac and iPhone users.
7. Logic Pro X
Logic Pro is considered one of the best professional podcast editing software on the market.
It produces professional-grade audio quality, robust music editing tools, a wide range of editing features, and a massive collection of plugins and sounds.
Suitable for podcasters and music producers
Even though most of its features are geared for music production, advanced podcasters will still find them useful for their episodes creation and editing.
Logic Pro is similar to Garageband in its interface and availability to only Apple users.
Pricing
The software is a one-time purchase and will cost $200, with no monthly subscription fee charged after.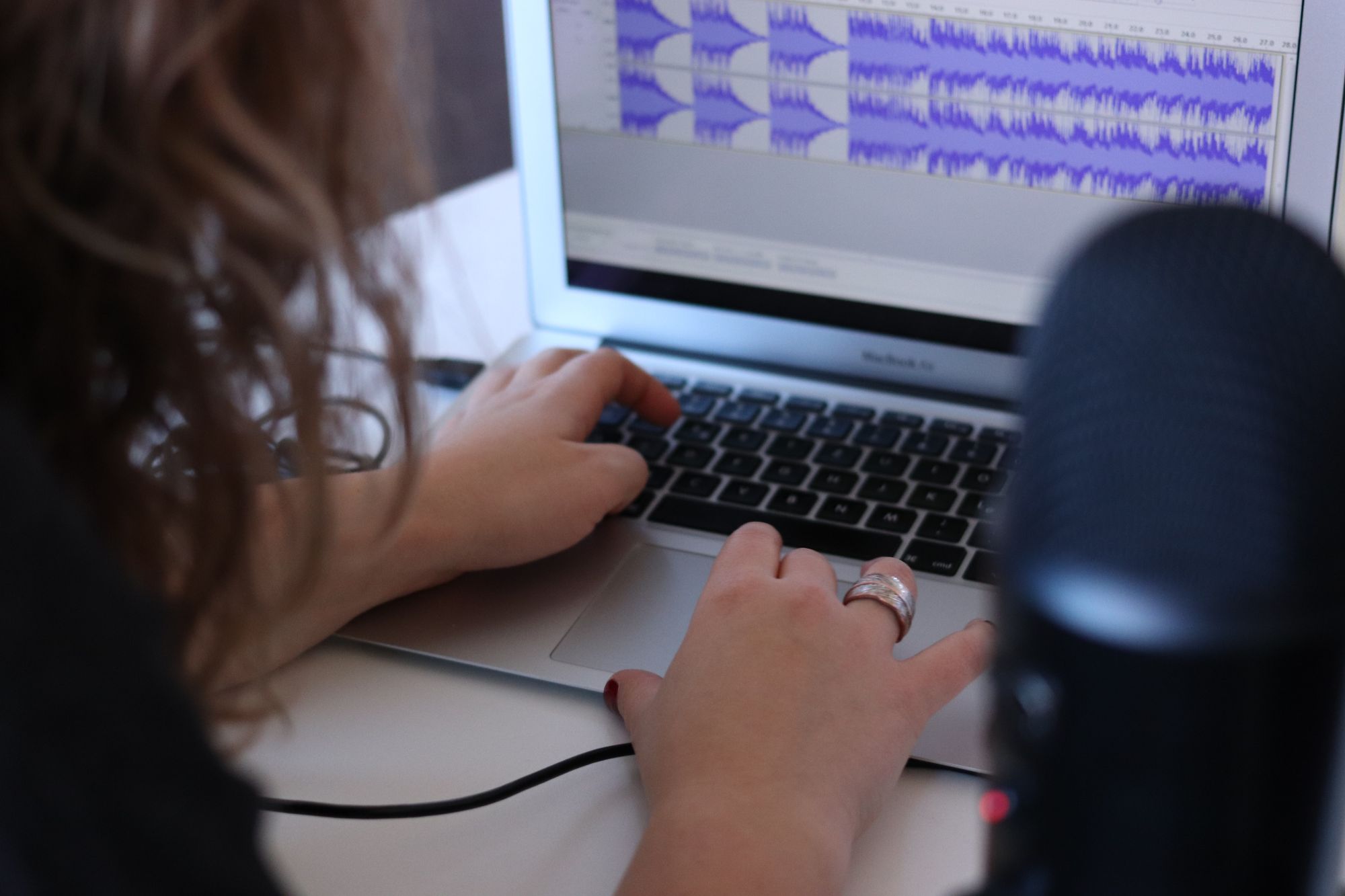 8. Pro Tools
Pro Tools has an abundance of recording and editing tools for audio mastering. Getting used to this software might appear tricky for a complete beginner but as soon as you learn the basics, you can get a hang of more advanced editing features.
Multitrack recording, digital processing, live monitoring while recording, a great variety of plugins - these are only some of the Pro Tools features.
Great compatibility and multiple plugins
Pro Tools is compatible with both Windows and Mac. The free version is a good choice for those who are just starting out - over 20 in-built plugins will help you out on your learning curve.
Pricing
For more advanced use Pro Tools can cost $29.99 a month or $79.99 a month for ultimate professionals.
Additionally, you might be required to pay extra for some plugins.
9. Reaper
Reaper is a complete audio production app offering full multitrack recording tools, editing, mixing, and processing features.
Variety of automated features and tutorials
It has many in-built audio quality improvement plugins, customizable automation features, a customizable interface, and a software manual and video tutorials to help the newbies wrap their heads around the app.
Compared to other podcast editing programs, Reaper is not optimized for podcast creation well enough and will work better for music makers.
You can make up your mind about the app in 60 days of the free trial, and if it satisfies your podcasting goals, continue with a full subscription.
Pricing
The pricing options vary: if you want to use Reaper for personal use only, or you're an educational organization or an NGO, the price is $60.
If it's for commercial use, or your earnings from podcasting reach $20k per year, the subscription will cost $225.
What to consider in a podcast editing software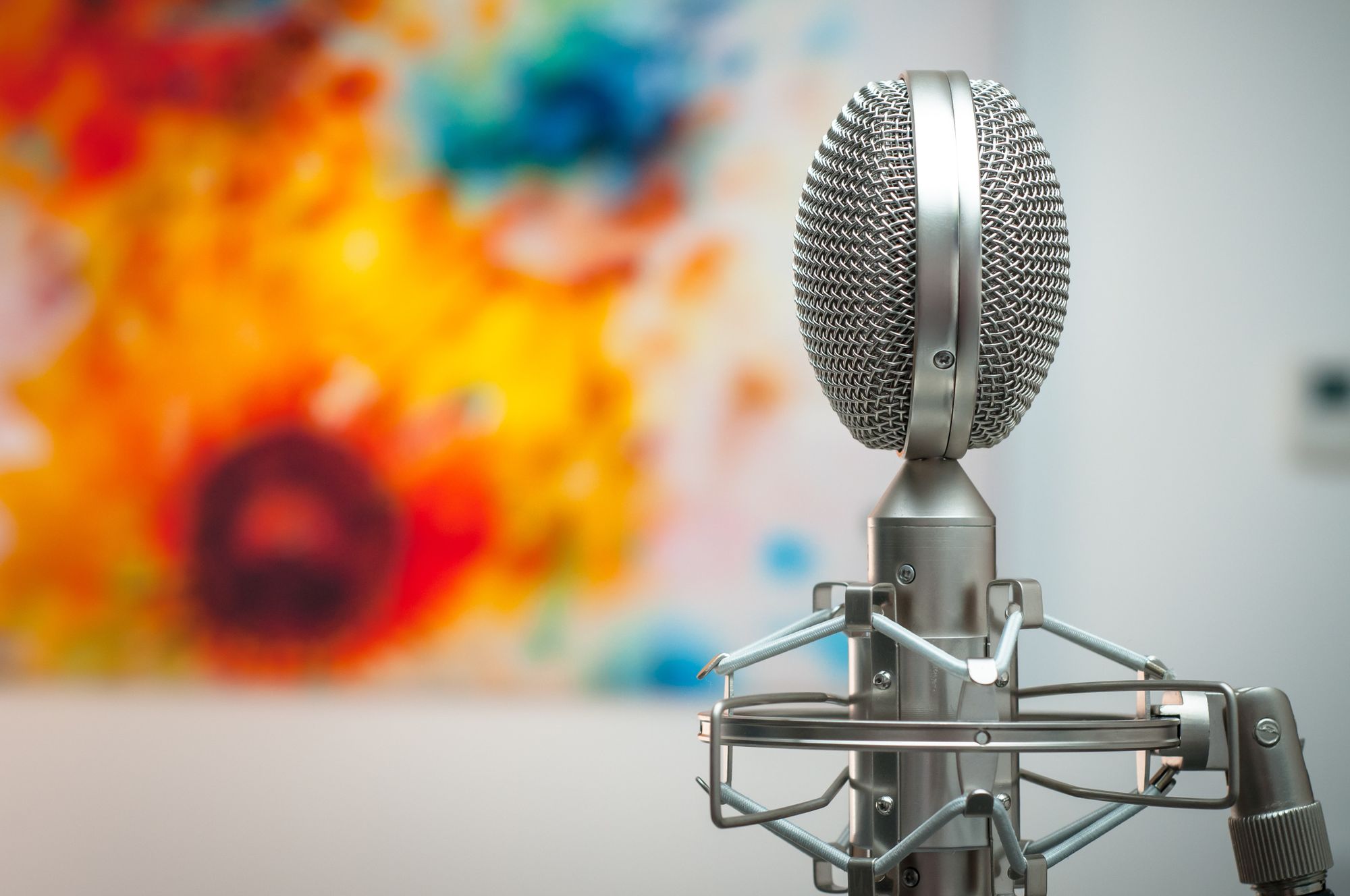 Recording options
When choosing the best podcast editing software, one important thing to consider is the availability of recording features. Some apps, like Logic Pro, are equipped with two powerful recording tools for most podcasters because they are primarily aimed at professional music makers and sound designers.
Some won't let you record audio at all.
Does the software offer to take multiple recordings? Does it improve the quality of your recordings simultaneously while you record them?
Does it allow a choice of 16-bit, 24-bit, or 32-bit audio recordings? Can you do call recordings if your podcast participant is on the other side of the world?
These are some questions you might want to ask yourself to make a more conscious choice of the editing program.
Editing features
A set of editing features will vary from software to software, but most of them should be rigged with basic editing tools.
You will need to cut out and add in parts of recordings, add intros and outros, music and ads, apply sound effects, do sound optimization, equalization, compression, import, and export - the list goes on.
Depending on the complexity of your project, you will need a specific bunch of tools, so make sure to check the software features description to decide whether it's a good match.
Cleaning up and fixing volume levels
Audio post-production is a meticulous process - you want your podcast to sound silky smooth for your listeners to enjoy the episodes.
It is essential to remove background noises and distracting sounds and clean up volume levels to make everything consistent.
Want to learn more about podcasting?
We hope with this short review of the 9 best podcast editing software you will make your mind easier on the software that suits you best.
Check out our podcasting section for more pieces on podcast making - learn how to set up the perfect studio for recording or how to choose the perfect mic!
What should I use to edit my podcast?
If you are a beginner, your best choice is Audacity, Alitu, or Garageband. More advanced podcasters can enjoy Adobe Audition, Logic Pro X, or Pro Tools.
What is the easiest podcast editing software?
The easiest podcast editing programs are Alitu, Audacity, Garageband, and Auphonic.
What is the most popular podcast editing software.
The most popular podcast editing software is Audacity.
Popular listings for rentals