Product Photography Contract Template | Download Your FREE Template Here
Rent film gear from local filmmakers.
Rent film gear from local filmmakers.
Have you been hired to take photographs of a company's new line of products?
Then you'll need a product photography contract to make sure that there are no legal disputes with the project.
If you want to learn more about the product photography contract in general, read our article that explains it in detail.
Our product photography contract can help you cover yourself and get paid for your work.
Our contract covers most areas, but it is easy to edit if you have any agreements you want to implement.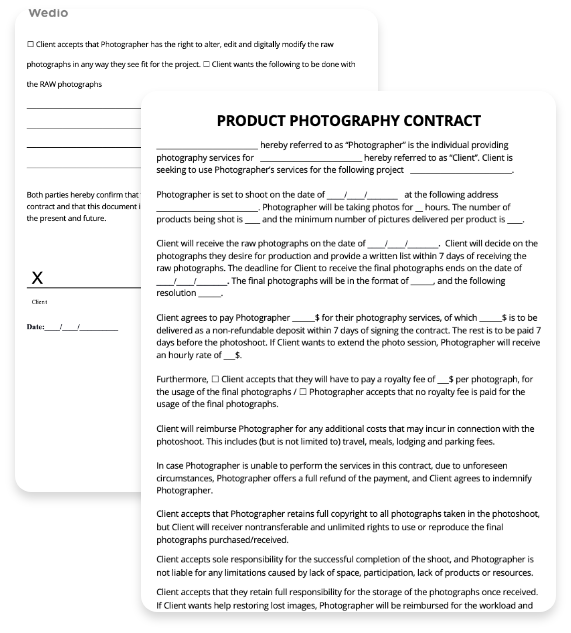 If you are looking for more documents for your production, check out our list of film production templates.
If you got all your documents in order, consider checking out our article on photography 101 for more general photography tips.
Popular listings for rentals