Top 15 Photographers in Los Angeles in 2022
LA is a city full of entertainers, filmmakers and, of course, photographers.
Whether it is maternity, travel or portrait photographers, you can be sure that Los Angeles is being documented in the lenses every single day.
To celebrate these photographers, we have gathered the 15 best photographers in Los Angeles.
Hopefully, this makes it easier for you, in case you're looking to hire one yourself!
If you want to learn photography yourself, you can start your journey by learning the basics of photography.
1. Lauren Randolph
Lauren Randolph is a Lifestyle and Travel photographer based in LA. She mainly does commercial photography for different clients, and her work always differs from one day to another.
In 2017 she covered the 89th Academy Awards red carpet, capturing the biggest stars in Hollywood. Who could have known what a calm-before-the-storm that would be, considering the incident later that evening?
She has also worked with Intel & DC for their collaboration. She photographed the behind the scenes and the final pictures of the drones forming the Wonder Woman symbol.
Learn more about her on her website below.

2. Tiffany S. Bell
Tiffany Bell is kind of a jack of all trades. She photographs food, cocktails, product, lifestyle, architecture and more.
Her talent is especially her food photography, and she also runs a separate Instagram just for her food, called Bite Me. Her pictures of food are so great they'll no doubt make your stomach growl.
Her architectural photography captures the main features of the building that she's in and fits perfectly onto a company website. She has also done some incredible photography around Los Angeles, capturing it at its finest at every time of day.
Check out her work on her website below.
3. Michael Roud
Michael Roud is a headshot photographer who works with many of the upcoming talents in Hollywood.
Based in Hollywood, Los Angeles, he is in the heart of the action and always ready to take on new clients. Headshots are essential for the upcoming actors to get work, and Roud is as good as it gets when it comes to it.
Outside of headshots, he also does business, music, and lifestyle photography. His music photography is used in countless album covers and editorial magazines.
Learn more about him on his website below.
4. Jenna Alcala
Jenna Alcala is a Lifestyle, Beauty, Fashion and Kids photographer. She is originally from the countryside of the US but gave it up to live in the City of Angels.
She takes lifestyle pictures of couples, friends and family to commemorate the good times on the sunny west coast. Her photographs fully utilise the colourful part of the city.
She also loves to take pictures in nature, where her upbringing helps her capture the best moments. For her commercial fashion work, she has worked with brands like Target, Nike and Tommy Bahama.
Check out her work on her website below.

5. Oxana Alex
Oxana Alex is number 5 on our list of photographers in LA. She specialises in fine art, maternity, baby and family photography. All of her photos are done in her studio in LA.
As a family woman and mother herself, she knows the maternity experience and how it feels to become a mother for the first time.
Her photographs are showcased in family albums all over Los Angeles and will be for years to come. She has a service called Mommy & Me, where she takes portraits of mothers and their infants.
Learn more about her on her website below.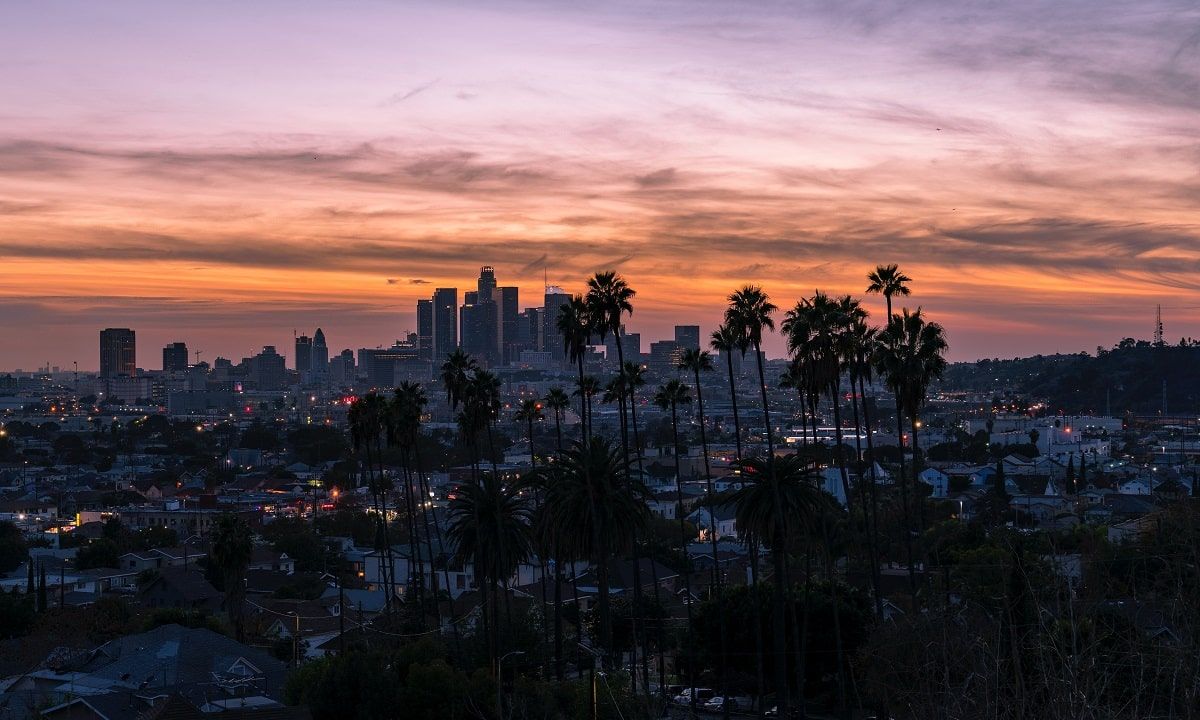 6. Nathaniel Wood
Nathaniel Wood is one of the more well-known photographers in Los Angeles. While he is temporarily based in Indiana, his permanent residence is in LA.
He has done a lot of editorial work for some of the most popular magazines in the world. He has taken pictures of celebrities like Andy Samberg, Dave Grohl, Dr Dre and Pharrell.
His photography work differs from being raw behind the scenes pictures to staged portraits. It depends on what the client needs and the personality of his subject.
He has also worked with many different popular brands like Rolling Stone, Complex, Wired and Google.
Check out his work on his website below.
7. Anthony Mongiello
Anthony Mongiello is one of the very needed photographers in Los Angeles. That is because he does headshots, which is a necessity for upcoming stars in the entertainment industry.
Mongiello has years of experience with taking headshots. He has done it for thousands of upcoming and established stars. So you can be sure that he knows what he is doing.
But he doesn't just do actors and musicians. He also takes portraits of the corporate world in Los Angeles. So if you ever need to pep up your cv, you know who to contact!
Learn more about him on his website below.
8. Grant Puckett
Grant Puckett does a little bit of everything. He does lifestyle, product, portrait and youth photography.
His portraits are done in many different styles, depending on the personality of his subject. His lifestyle shots perfectly encapsulate the LA lifestyle.
And if you need someone to immortalise the memories of your kids' childhood, Puckett is the man to carry out that task.
He also has a personal project called The Trans Catalina Trail, where he has documented his journey on the famous trail.
Check out his work on his website below.

9. Nick Rufo
Nick Rufo is a photographer inspired by the streets of Los Angeles. He does portrait photography in different parts of the city, showcasing the various people that inhabit the City of Angels.
He also does Astro and landscape photography inspired by his travels around the city and country. It results in some incredible pictures of star-filled skies near the ocean.
He has also done commercial photography for brands like Adidas, Air Jordan, Audi and Red Bull.
Learn more about him on his website below.
10. Rocco Ceselin
Rocco Ceselin is number 10 on our list of photographers in Los Angeles. He specialises in lifestyle, portrait and travel photography.
He is originally from Italy and has always been dreaming of going to America when he got older. So what better place to go than the City of Angels?
He loves to photograph the traditional American lifestyle, and his photographs are used to promote many different companies and products.
He also has a personal project called Los Angeles Project. It is a photo series with pictures and stories of the unique people you can find in Los Angeles.
Check out his website below.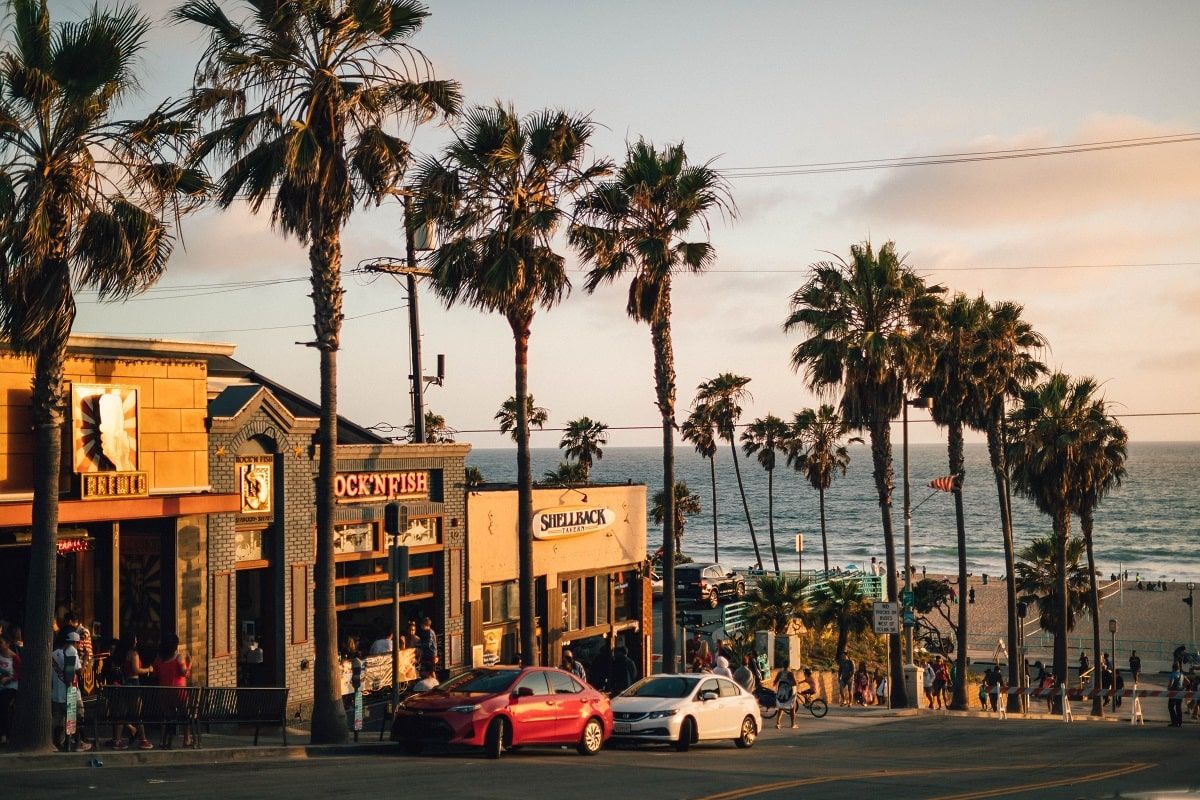 11. Renee Bowen
Renee Bowen is a portrait photographer based in Los Angeles. She is originally from Louisiana but moved to the City of Angels in 1995.
She is not your typical portrait photographer, because she specialises in Senior Photography. Basically, she rocks in the eyes of every high school senior who is lucky enough to get a hold of her.

Her photographs are used in yearbooks all over the LA area, and they help immortalise their experiences through photos. Her pictures will be something they can look back on, remember the good times they had.
Learn all about her on her website below.
12. Kent Wilson
Kent Wilson is a commercial photographer who focuses on architecture, events, food and product photography.
He can work with any type of budget, and he has a ton of experience working for commercial clients. His architectural work helps some of the high-end realtors in Los Angeles with business.
Furthermore, he helps restaurants with their menu cards and events with their coverage. In a lively town like Los Angeles, you can be sure that Wilson has tried a bit of everything!
Check out his work on his website below.

13. Mo Summers
Mo Summers is a fashion, lifestyle and event photographer in Los Angeles. More specifically, he is a native of Venice Beach and is very acquainted with the area.
He has done a lot of work for the countless influencers that live in Los Angeles. Yes, all of those pictures you see on Instagram are not just casually taken by a friend.
So if you need a social media boost, then Mo Summers is the person to go to. He is simply great at what he is doing, and on top of that, he has a fast work rate.
Check out his website below.
14. Wolf Marloh
Wolf Marloh is a headshot and portrait photographer. His work is used by many different actors in the LA area.
He has taken headshots of hundreds of various actors, both upcoming and more established. He is experienced at his job and knows how to capture the personality of his subjects.
He takes various pictures showcasing the different moods and styles that the actors can portray. This gives the casting directors a better idea of their range.
Learn more about him on his website below.

15. Terry Mclaughlin
Terry Mclaughlin is a street, aerial and travel photographer based in Los Angeles. He is also known under his alias Asteryx.
He loves to take raw pictures around the streets of the places that he visits. He is also great at documenting different cultures and capturing the essence of urban life.
He does commercial work for different brands and has created various social media campaigns in his career. He has also made editorial campaigns.
He has worked with a lot of the biggest brands in the world like Apple, Adidas, Nike, Nikon and Audi.
You can check out his Instagram here.
Closing thoughts:
I hope this article increased your knowledge of different photographers in the city of LA. Maybe you found new inspiration or even a future collaborator.
If you want to check out more photographers, don't hesitate to read our article on the best famous photographers.