Can the Nikon D750 Still Deliver? Explore in Our 2-Min Review
Rent film gear from local filmmakers.
Rent film gear from local filmmakers.
Released for the prosumer market in 2014, the D750 is still fighting for a piece of the photography market today.
While discontinued and aimed to be replaced by the newer D780, this full-frame DSLR is still in circulation and has quite a fanbase.
But is it worth it in 2023?
What creators would it be the perfect fit for?
I will tackle these questions in this Nikon D750 review. Let's get started.
Nikon D750 key specs
Here is a quick overview of this model's key specs to kick off.
24.3MP full-frame CMOS sensor,
Native ISO of 100-12,800,
51-point improved AF system,
3.2- inch tilt-angle screen, and
Wi-Fi connectivity.
Let's dive into the specifics, starting with handling and design.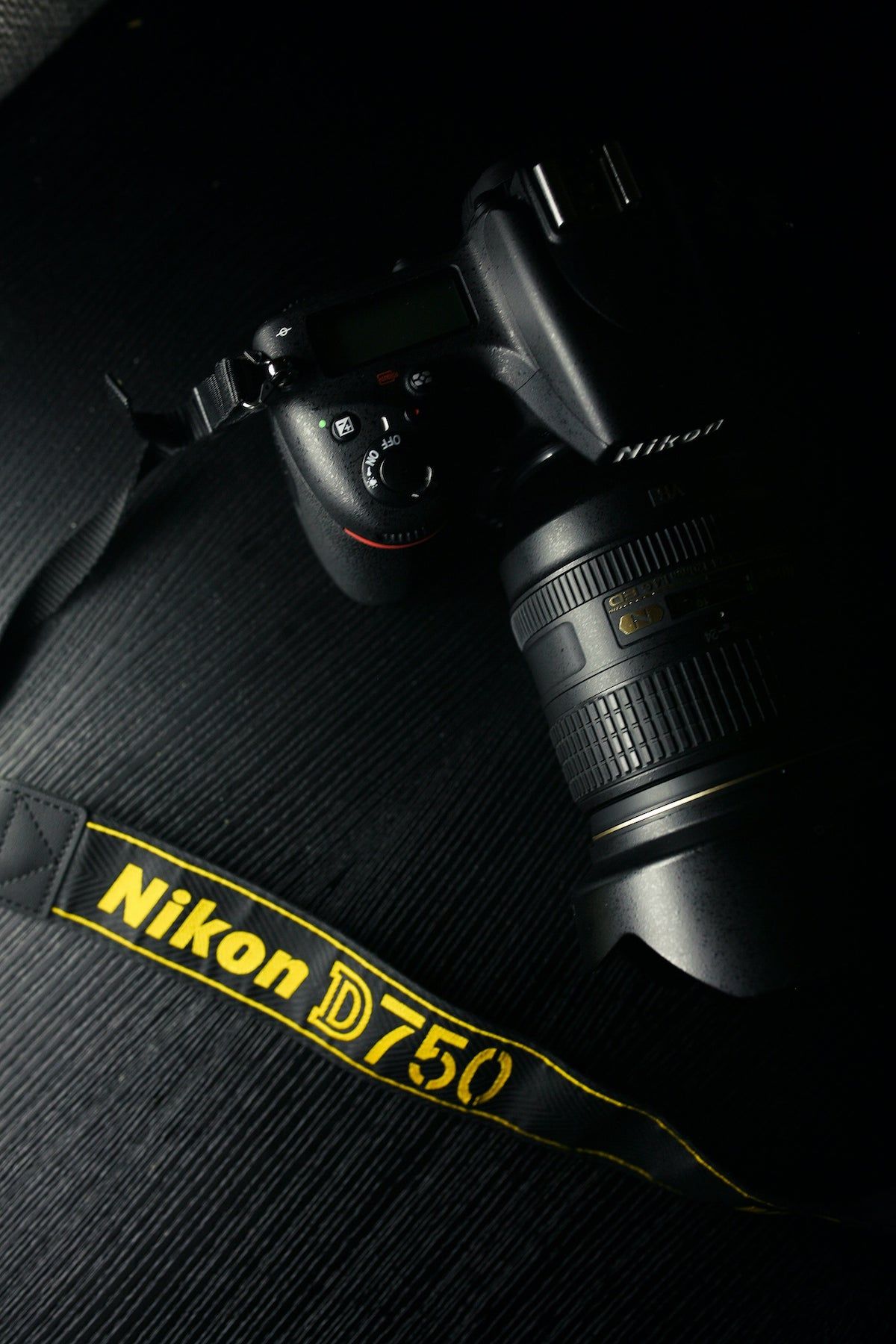 Handling and design
The Nikon D750 camera body is made of a magnesium alloy and carbon fiber blend.
It's rugged and durable without being too heavy and feels comfortable to hold. The design and layout strongly resemble the D610. The D750, however, introduced a mode dial on the top plate that allows adjusting the settings.
Confusing simplified menu system
Nikon attempted to simplify the menu but left something to be desired. Some buttons like the 'i" providing further information confuse new users more than they help.
In terms of prioritization, a few strange choices were made. Therefore, the overall experience is quite hectic but still reasonably straightforward.
Improved video capabilities with stereo mic and headphone ports
Video-oriented creators will be pleased to discover the D750's stereo microphone and headphone ports to adjust audio levels individually at any point.
The tilting screen is a welcome addition and surprise to a full-frame DSLR. It provides excellent shooting flexibility, even without the full articulating capability.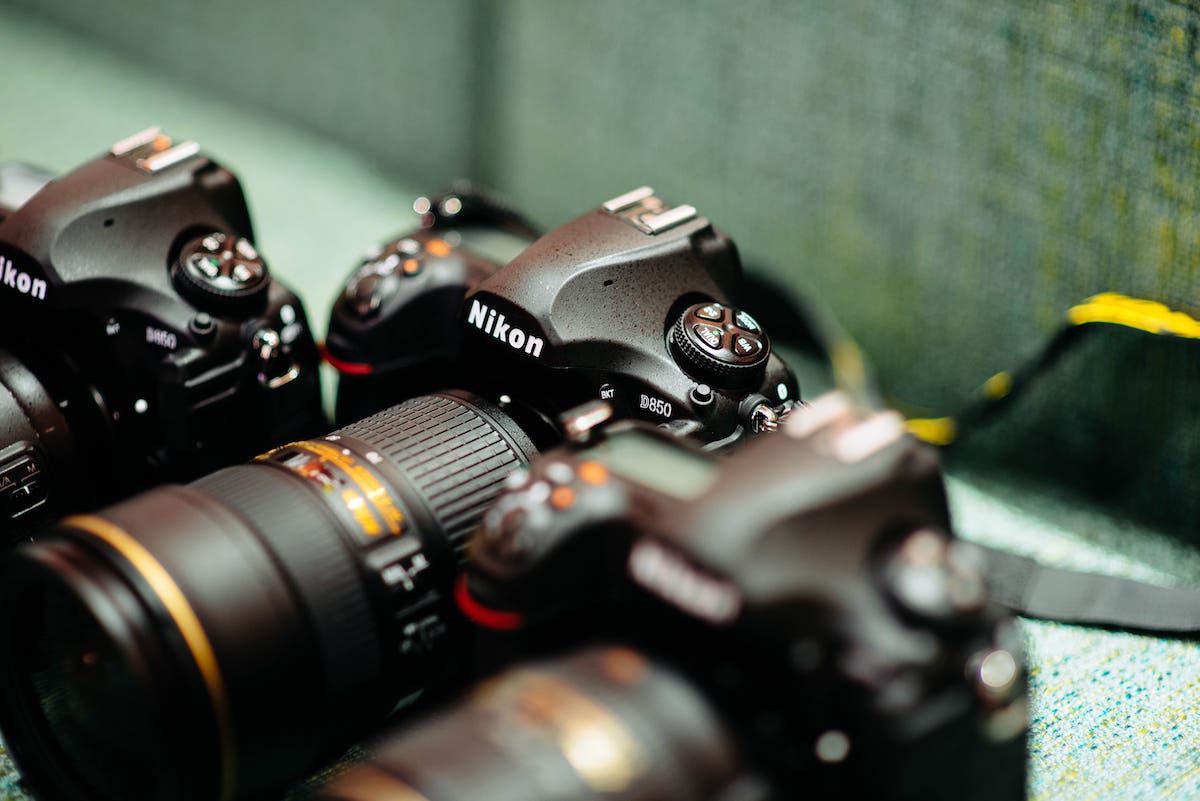 Image sensor
The D750's 24.3MP sensor captures natural color and remarkable detail with a built-in anti-aliasing filter.
It also features a 91,000-pixel Matrix metering sensor to help achieve the perfect exposure. The automatic white balance system is reliable. The system's native light sensitivity is ISO 100-12,800.
The system introduces only minimal noise up to the native maximum. At an expanded ISO 51,200, the details are still decently sharp, even in the shadows.
Restrictive max burst speed of 6.5fps
The camera has a max burst speed of 6.5 fps, which sometimes seems restrictive, especially for wildlife and sports photography.
It records 1080p Full HD at up to 60p, although it's not truly a video-focused camera.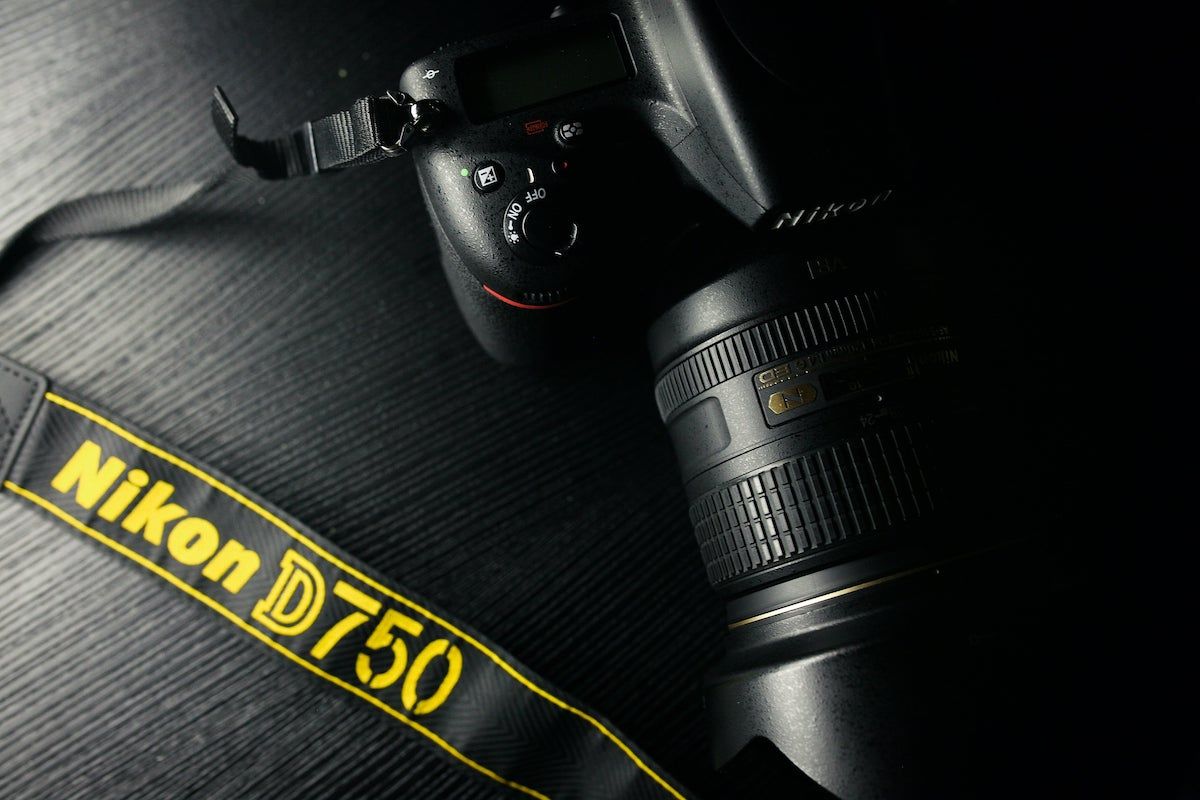 Autofocus performance
The Nikon D750 has an enhanced AF system, namely the Multi-CAM 3500 II. This updated version features 51 AF points, of which 11 operate to f/8. It's rated to operate at -3EV, making it suitable for drastically low-light situations.
In most cases, the D750 performs great at getting subjects in focus and can track moving subjects reliably.
Problematic live view mode
The problems begin when you switch to live view mode. The D750 struggles valiantly to keep up but fails by a considerable margin.
The D750's successor, the D780, addressed this with its improved AF system. In general, newer Nikon cameras outperform the D750's autofocus.
However, it's still outstanding in its price bracket, especially when shooting in daylight.
Interested in more? Consider renting Nikon cameras with Wedio.
Nikon D750 review: pros and cons
The Nikon D750 is a full-frame model targeted at enthusiasts. Yet, even in this group, it's clearly not for everyone. These are the main things to consider when deciding whether to give the D750 a whirl.
Are you not ready to commit? Save the upfront payment and rent a camera for your next project!
4 Advantages
Here are the most notable things the Nikon D750 has going for it. If you choose this camera, you'll enjoy:
1. Light and compact body
At only 750 grams, the D750 is lightweight and compact while remaining sturdy. The magnesium alloy blend is durable and endures high temperatures.
In addition, the D750 is also weather-sealed and, therefore, dust- and moisture-resistant.
Such a light and compact body would suit any creator with long photo shoots, for example, wedding photographers.
2. Tilting screen
The Nikon D750's tilting screen is a welcome addition that provides flexibility at awkward angles or tight spaces.
It bends 90 degrees sideways and 75 degrees downwards. If you're looking for a camera suited for a range of shooting situations, a tilting screen like this is a must.
3. Outstanding battery life
The Nikon D750 features a stellar 1,230 shot battery life thanks to its EN-EL 15 Li-ion battery. With flash, a single charge doesn't last that long, and the expected battery life drops to 430 shots.
However, the Nikon D750 shines when combined with an MB-D16 battery grip. This houses an additional EN-EL15, boosting the battery life to a mind-boggling 8000 shots.
4. 1/4000s shutter speed
The Nikon D750's stunning autofocus is coupled with a fast shutter speed limit of 1/4000 seconds, perfect for freezing action without motion blur.
This should satisfy most creators dabbling in action photography. However, it obviously can't compete with a pro-grade high-speed camera.
2 Disadvantages
The things to consider when choosing the D750 are:
1. AF system in live mode
The model's fast and reliable autofocus delivers results. It allows for sharp detail - as long as you stray far away from Live View.
The upgraded Multi-CAM 3500 II drops the ball when keeping up with moving subjects. Even when stationary, it's irritatingly slow to focus.
Whenever possible, I recommend focusing manually in Live View mode.
2. 1080p maximum resolution
As I mentioned, the Nikon D750 is not a particularly video-focused camera. Still, it falls short of today's standards of 4K resolution for most commercial gigs.
This is slightly offset by the high frame rate capability at 60fps, suited for experimenting with slow-motion videography.
If you're looking for a perfect camera for both video and stills, it might not be the D750.
I recommend checking out the Nikon D780, the compact Canon PowerShot G7X Mark III, or the slightly more advanced Canon EOS R6.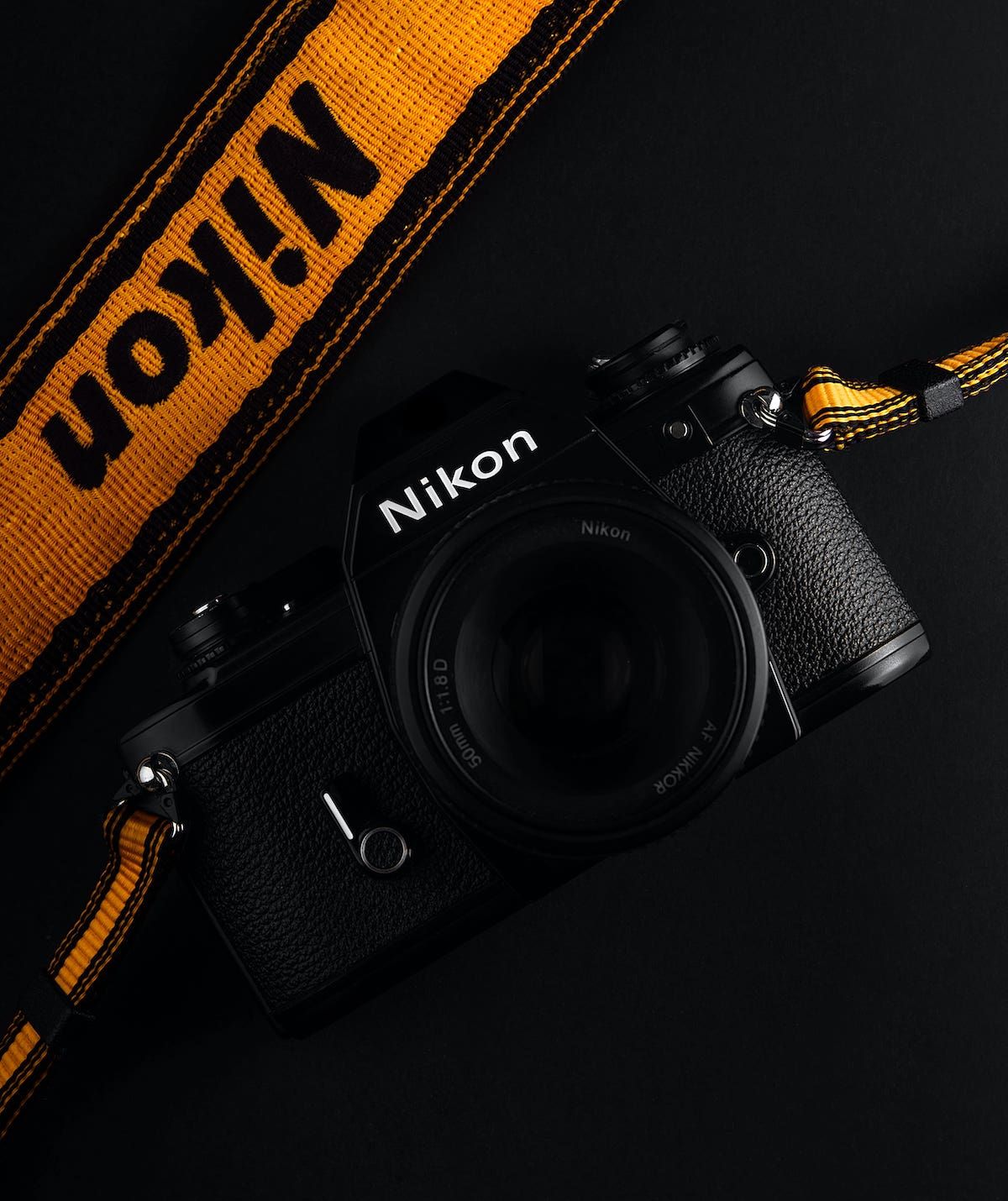 Final verdict: Is the Nikon D750 worth it?
The aim of this Nikon D750 review is to aid your decision when it comes to this capable, photo-oriented DSLR.
While upon release, the D750 could've been considered pricey for hobbyists, its price has dropped significantly since.
Today, it provides excellent value with excellent image quality, vibrant color, sharp details, and an awe-inspiring AF system.
If you're a photo enthusiast ready to leap to a full-frame camera, the Nikon D750 deserves your consideration.
Rent or subscribe to a Nikon camera
Hopefully, this Nikon D750 review will help sway you in the right direction for your next creative project.
If you want to gain first-hand experience, rent or subscribe to a Nikon camera to experience what else the brand has to offer.
Is it all you need and more?
If you're looking for something different, learn about camera equipment to master gear.
Happy shooting!
Is the Nikon D750 still worth it in 2023?
If you're now making the switch to a full-frame DSLR, the Nikon D750 could be an excellent choice. It's great value at a bargain.
Is the Nikon D750 a good camera?
The Nikon D750 is an excellent camera for photo enthusiasts looking to change to a full-frame model for the first time. It takes great images with sharp details and vivid colors, and its autofocus system is outstanding.
Is the Nikon D750 a professional camera?
The Nikon D750 is aimed at the prosumer market - meaning that most professionals outgrow it at some point. Consider the Nikon 850 or the Canon EOS 5D Mark IV for better performance.
Popular listings for rentals