Model Release Form Template | Download Your FREE Template Here
Rent film gear from local filmmakers.
Rent film gear from local filmmakers.
Are you taking photographs that include people in one way or another?
Then you'll need a model release form to make sure that there are no legal disputes with the use of your photographs.
If you want to learn more about the model release form in general, read our article that explains it in detail.
Our model release form covers most situations, but if you want more specific agreements, you can always edit the document to your liking.
It could be something as simple as changing the currency. Our template comes with the standard €-currency symbol.
You can download our model release form for FREE right now.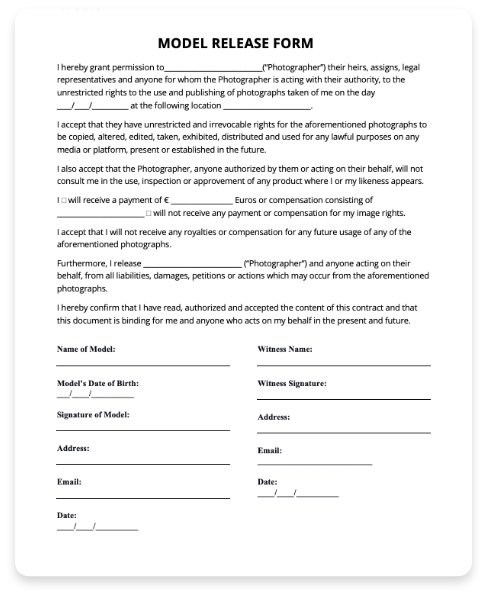 If you are looking for more documents for your production, check out our list of film production templates.
If you got all your documents in order, consider checking out our article on photography 101 for more general photography tips.

Popular listings for rentals