Top 10 Live Streaming Production Companies in 2023
Livestreaming has become a bigger and bigger market in the past years. With Covid-19 and the emergence of industries like esports, companies have noticed the demand for live streams.
In this article, we have gathered the best live stream companies there is right now. We want to celebrate their hard work and dedication to the field.
If you want to understand video content better, you can read our article on the basics of filmmaking. It includes a guide on the production of videos.
1. B Live
B LIVE is a New York city-based company. They specialise in live streaming and live events.
They have over 30 years of experience with live events and have produced live streams for 12 years.
They have done live streams for several large companies such as Tommy Hilfiger and Dior. They controlled the live streaming for TikTok's new year event in 2020.
They also currently work with IGN to provide live streams for TV & Movie events for promotional content.
If you want to learn more, check out their website below.

2. Mediehuset København
Mediehuset København is a Danish live streaming company based in Copenhagen.
They have experience working with webinars, live streaming on multiple platforms and executing hybrid events.
They have previously worked with the hospital in Køge to make a hybrid conference that allowed an online audience to participate.
They also live-streamed several seminars about Corona from their studio in Copenhagen, which their clients rented for that purpose.
Check out their website below for more information.

3. Gemstone Media
Gemstone Media is an American marketing and video production company based in Jacksonville, Florida.
One of the specialities for Gemstone Media is live sports production. They have a setup that allows for pre-and post-match interviews and live streaming with commentators and multiple camera angles.
They have worked with both high-school and college football, soccer, basketball and ice hockey teams. It is safe to say that they have experience in quite a few areas.
They have also provided live streaming services for spelling bees and the Jacksonville Zoo. So there is no limit to how they can help you.
If you want to learn more, check out their website below.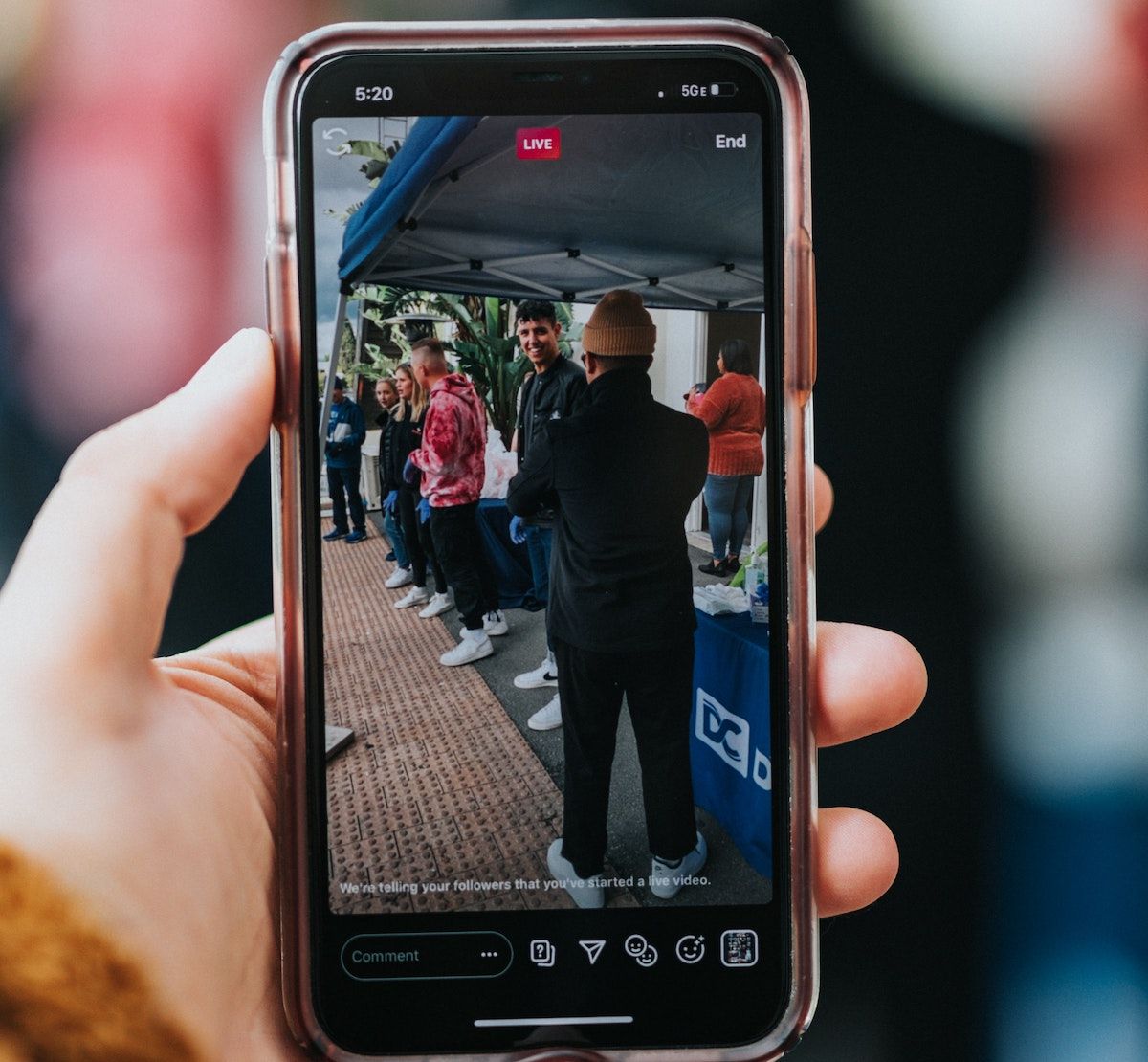 4. Stada Media
Stada Media is a British company based in Wakefield. They also have a London office.
Stada Media live streams events and such for corporate clients. They are very adamant about having a solid pre-production and preparation phase.
Being properly prepared is the key to their successful productions, and it eliminates a lot of uncertainties that could occur when the live streaming starts.
They have previously live-streamed an event for the company Gala Bingo. The project was to raise money for Thornberry Animal Sanctuary. The live stream included a lot of cute dogs and animals dressed in Christmas clothing. I mean, what's not to like about that?
Don't hesitate to check out their website below.
5. Varvid
Varvid is an American live streaming company based in Bellingham, Washington. They specialise in virtual and hybrid events, but they also do webcasting.
They have plenty of experience with live streaming in the gaming industry.
They handled the live streaming of the HP Omen event at PAX West, which included several players on a stage at one time. The live streaming consisted of commentators, multiple cameras and pc-screen streaming as well.
They have previously worked with brands such as Nike, Reddit, Pandora and Dungeons & Dragons.
Check out their website below.
6. American Movie Company
American Movie Company is a production company based in New York City.
They provide webcasting and live streaming from several locations around the United States. One of their specialities is live streaming fashion events.
They're popular during the NY Fashion Week and have worked with brands like Levi's, J. Crew, Amani Jeans and Ted Baker.
They believe that webcasting dramatically enhances the power of video. The immediacy of a live event with unpredictable interactions generates substantially more intense appeal.
They also cover live concerts and music events. In 2020 they covered the Revolver Music Awards and all the musical acts that it included.
What kind of live streaming services do you provide?



Can you help maximise the reach of social media livestream?
We stream worldwide to all major platforms.
Where does the livestream take place?
We regularly stream either form one of our 25 New York Metro studios or event venues or our client's space
How much time do you usually need to prepare for a livestream?


Can you distribute livestream to multiple social media platforms?
Yes, we often stream simultaneously to: YouTube, FaceBook, Twitter, Twitch as well as our clients' websites.
For how long are you producing livestream events?
We have been a major video production company since 1968 and began webcasting from our studios at 50 Broadway in 2013.
Who were your biggest clients?
We have streamed for celebs such as Don Lemon, CNN, Spice Girls, Seth Meyers, Malala, Princess Nokia, The Heavy Metal Music Awards, Justin Beaver, and  corporations such as ATT, Stars, Lions Gate Studios, Volvo, Adidas, Bank Swisse, Farfetch, Greek Orthodox Church, Bravo "Below Deck", Villanova vs Beijing Basketball Game, Christie's Auction House, The Guitar Awards, etc.
Last year we  set up the global backbone and interactive streaming platform for an international financial convention featuring over 700 active participants. All of which were interconnected and live with each other.
NBC Quiz show The Million Second Quiz
If you're interested, check out their website below.
7. Transcendent Enterprise
Transcendent Enterprise is an American video production company based in New York City.
They offer live streams to their clients and have been doing so since 2011. They do everything from concerts to webcasts.
They recently produced a virtual event for the UN. They have even seen the potential in adding virtual features to a live conference.
That means having virtual panellists and industry experts join without having to travel halfway across the world.
If you want to learn more about them, check out their website below.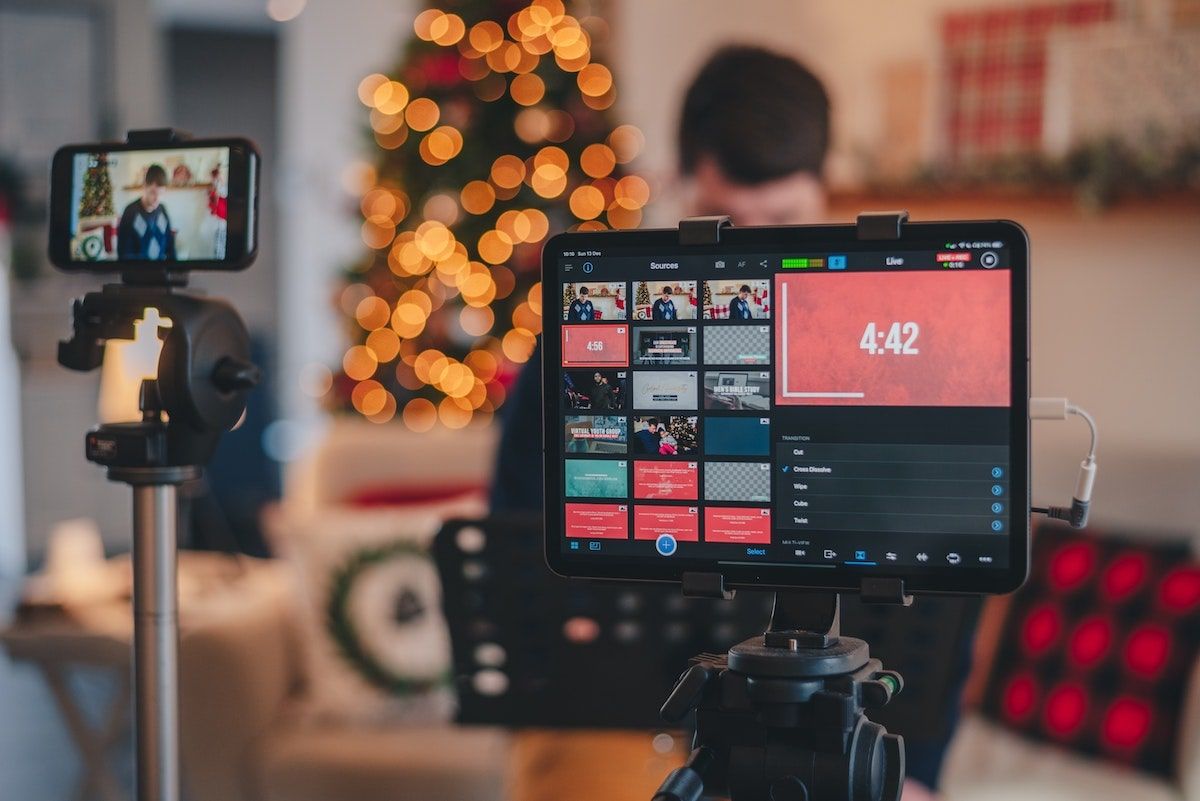 8. 5:00 Films & Media
5:00 Films & Media is an American video production company based in Highland, Maryland. They offer several types of live streams with an impressive setup.
They have previously done a live stream for a seminar for AEM. The live streams included multiple camera angles and stellar sound. With several panellists, it's vital to be able to switch between the conversations. 5:00 handled this perfectly.
They also live-streamed the event RoboSub finals. RoboSub is a competition for autonomous underwater vehicles.
The participants are typically engineering students. The event required multiple cameras, including underwater cameras.
Check out their website below.

9. Bonomotion
Bonomotion is a video production company based in Miami, Florida.
They provide a lot of services, including webcasting and live streaming. They have a multi-platform setup, allowing for the streaming of content to every platform needed.
They have plenty of experience covering different events, and they know the area of Miami well.
Check out their website below to learn more.
10. True Film Production
True Film Production is a video production company based in New York with departments all over America.
They do everything from political events to trade shows. They offer the opportunity for the audience to take part in exciting events.
They have previously done work for companies such as Google, Uber and Wirecard.
Closing thoughts
We have now gone through the list of 10 dedicated live stream companies. I hope you enjoyed the list and found some inspiration for your next streaming project.
If you want to learn about more live streaming companies, you could check out our article on live stream companies in London.
Popular listings for rentals