Top 9 Live Streaming Production Companies in London in 2022
Are you looking for the right company to handle your next live stream production? Or are you looking for your next production job? Then look no further!
This article features the top live streaming production companies in London that you should know!
If you are interested in starting your live streaming production, you could start by learning the basics of filmmaking here.
1. Groovy Gecko
Groovy Gecko is a company that has innovated the live streaming industry. One of their specialties is covering gaming events, where their services vary from small to big events that span over multiple days.
They also offer social media streaming, and they've worked with brands like Lego, Warner Bros, BAFTA, Microsoft and so on.
They also offer their REALM tool service, which is a tool that increases engagement on live streams. It offers features such as live questions, polling, news tickers, and stream syndication. It takes live streaming to a whole new level.
What kind of services do you provide?
We provide live streaming and video production services, as well as a host of virtual and hybrid event solutions including bespoke website platforms and online video platforms (OVP's).
Can you help maximise the reach of social media livestream?
Yes! We always offer advice to our clients to improve their reach by advertising before the event, encouraging them to send out press releases about the streams and include interactive elements in the stream to promote shareability during the live.
Where does the livestreaming take place?



How much time do you usually need to prepare for the livestream?
For a simple stream, such as a single broadcast to a social media platform, we like to have at least 2 weeks' notice, although if there is a specific date for the stream, we would suggest getting in touch earlier than that as we get booked up fairly quickly. For the more complex streams such as a ticketed event on a bespoke website platform built by our developers, we would require at least 8 weeks' notice.
Can you distribute a livestream to multiple social media platforms?
Yes! We can stream content simultaneously to various social media platforms, as well as multiple accounts and pages within those platforms. We can even stream different content, for example the same video with a different audio feed for various languages, to stream to geographic-specific account pages.
When have your journey started?
Our company was founded in 1999 – when live streaming was very new and about the size of a postage stamp!
Who are your biggest clients?
We work with a diverse range of clients big and small, but some of the more well-known companies we've worked with include Nike, Amazon, Vodafone, Google, Barclaycard and Universal Music.
If you want to learn more about Groovy Gecko, go to their Instagram or their website below.
2. London Filmed
London Filmed is revolutionising the events industry to fit the post-pandemic world. Specialising in end-to-end virtual and hybrid event production and synchronisation, they build tailored event solutions using the latest tech, brand-led content, and seamless live production.
With a dedicated team of live stream engineers and their own studio in London with green screen technology, London Filmed creates flawless live streams for multiple platforms. They have worked with some of the world's biggest companies including Uber, Dow Jones, and NBC, covering events from interactive product launches, to award ceremonies and online conferences.
If you're interested in learning more about London Filmed, check out their LinkedIn or their website below.
‌3. Showcase
Showcase is a live stream production company that focuses on producing events. Alongside the production and planning of events, they also offer live streaming of the events.
They offer live streaming for virtual and hybrid events to create the best experience for the audience. The demand for these has been increasing during the pandemic, where Showcase showed its adaptability.
Showcase can turn just about any room into a live studio, using a green screen and a creative mind.
If you are interested in learning more about Showcase, go to their Instagram or check out their website below.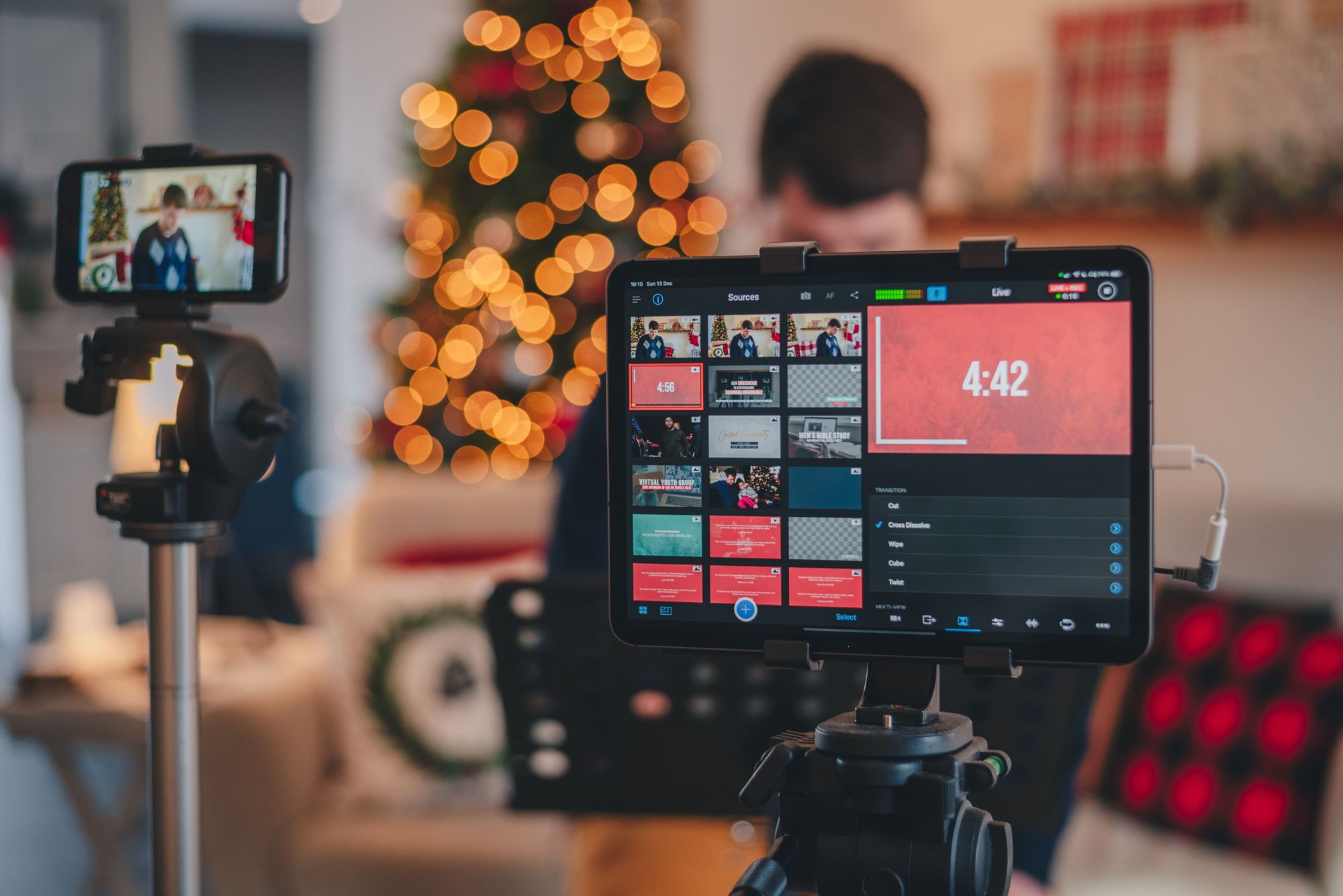 4. Kinura
Kinura is a live streaming company based in Shoreditch, London. They have offered their live streaming services for businesses and brands since 2007, so they are a very experienced company.
They offer a large variety of live stream types such as webinars and social media live streaming. They are prepared to work worldwide, but they also have their own studio, perfect for live streaming purposes.
They have previously worked with The Register, where they produced a webinar series for them.
If you are interested in learning more, check out their website below.
5. Karma
Karma is a London based production company that offer plenty of services. One of their specialities is live streaming, where they work on any scale and any location.
They have worked on live streaming for over ten years, so they have a lot of experience creating entertaining and powerful streams. They produce great live streams for all social media platforms, keeping the audience engaged at all times.
They even offer 360 live streams for the full experience. They have even worked with artists such as Rihanna in the past, producing the live stream for her Rihanna x Fenty show at the Paris Fashion Week.
If you want to learn more about karma, go to their Instagram or their website below.‌
6. Flux Broadcast
Flux Broadcast is a video production company with over 25 years of experience in the industry. With "Broadcast" being in their name, it only fits that Flux Broadcast has produced a wide variety of live streams.
They have previously produced a successful collaboration stream between Twitch and ASOS in which they showed the power that creative live streams have to bring in viewers, reaching over 100.000 views during the events.
If you are interested in learning more about them, go to their Instagram or their website below.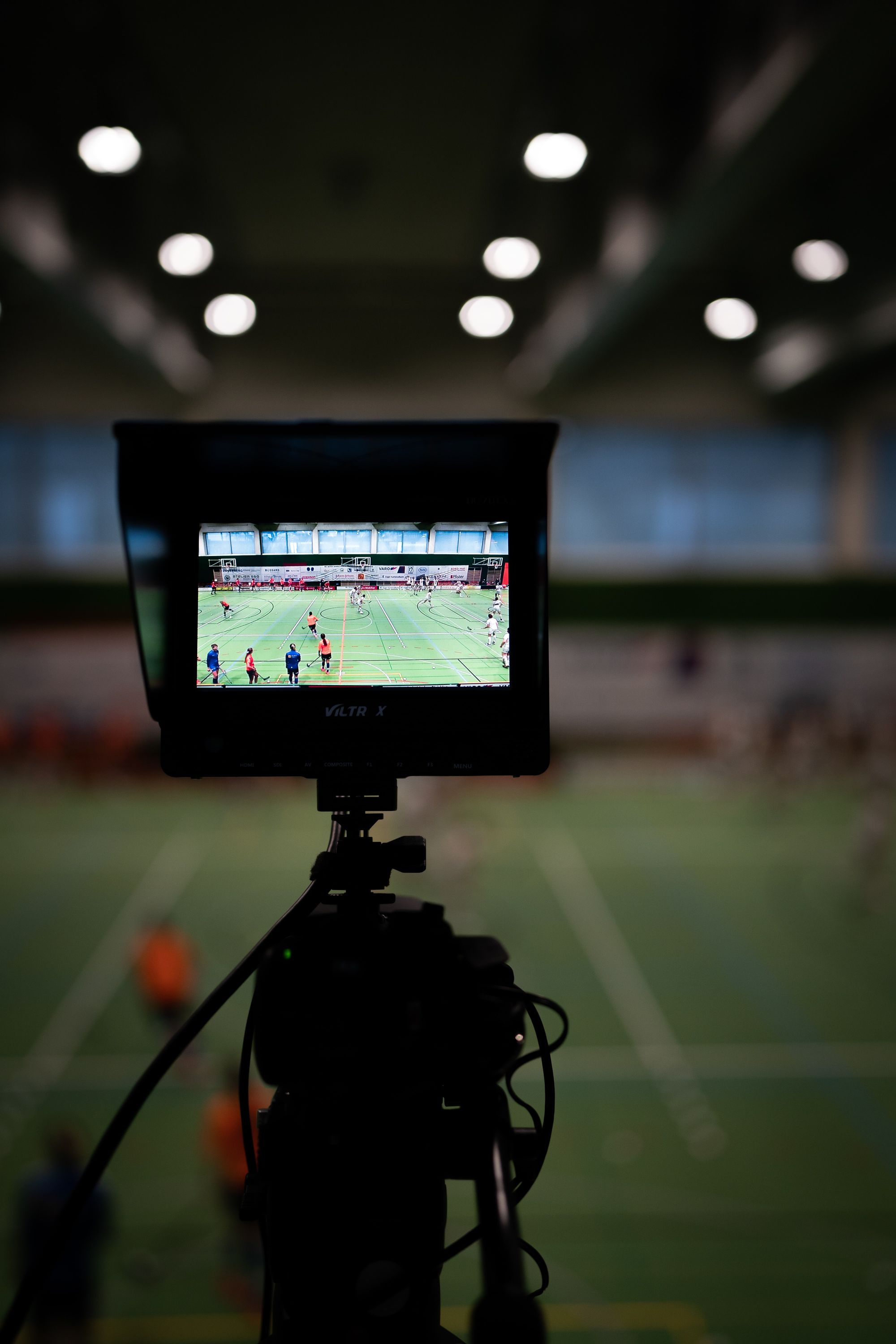 7. WaveFx
WaveFx is a video production company that offer live streaming services to companies of any size.
In 2020 they produced 227 webcasts and 197 virtual events.
They offer their own online platform for their clients to live stream from, with interactive features that makes it more engaging for the audience.
They were voted the best Live Event Streaming Company in the UK in 2018 & 2020 at the Technology Media Telecoms Awards.
If you want to learn more about WaveFx, go to their Instagram or website below.

8. Clean Cut Media
Clean Cut Media provides live streaming services for businesses and live events. They also have experience creating television broadcasts, which they can bring into their live streaming services, helping them capture the right content.
They've previously produced PFA Awards, in which they provided a professional setup, with interviews on the red carpet and coverage broadcast on a big screen.
They have also produced a live stream for the ATP World Tour Finals in the O2 Arena in London.
If you want to learn more about them, check out their Instagram or website below.
9. Made Up
Made Up is a production company with more than 20 years of experience. Made Up offers live streaming services that remove the barriers between the brands and the audience.
They have previously worked with brands such s L'Oreal, BBC and Pernod Ricard.
There are plenty of different applications for live streaming, and Made Up can handle pretty much anything.
If you want to learn more, go to their Instagram and their website below.
Final Thoughts
Whether you are looking for a complete event production team or need your product reveal broadcast to the public, this article has all the different companies you need.
If you already got a live stream production planned and need some promotional material for it, then check out our article on videographers in London.
‌‌