Film Directing 101: Become a Film Director with Josh Cawthorn
Wedio teamed up with multi-award-winning freelance director Josh Cawthorn. Find out what it means to be a film director and how you can become one!
Film Directing:
Become a Film Director with Josh Cawthorn
A collaboration with
Film directing: A professional's insider tips
Interested in Film directing? Meet your new instructor Josh Cawthorn, who will go through the corners of directing a film in this Masterclass session.
Meet Your Instructor
lHgnXUVQQlY
What you'll learn
What a Film director does.
The importance of a storyboard.
The importance of networking.
The importance of a showreel.
The importance of confidence.
Why it's key to build relationships.
Masterclass Chapters
Director Josh Cawthorn talks about what it means to be a director and how you can become one.
Prep and shoot
During the pre-production stage, Josh brings his ideas to life. And never without using a storyboard. He finds the crew and the shooting location. On the shoot, he makes sure that everyone feels comfortable. He makes sure everyone follows the story.
Post-production
Josh tells us that he likes to get involved in post-production. He considers this process essential, as some elements reveal themselves.
How did Josh become a director
From a young age, he knew he wanted to be one. He always wanted to make films and considers himself lucky to have become one. He then gives some tips on how to become one.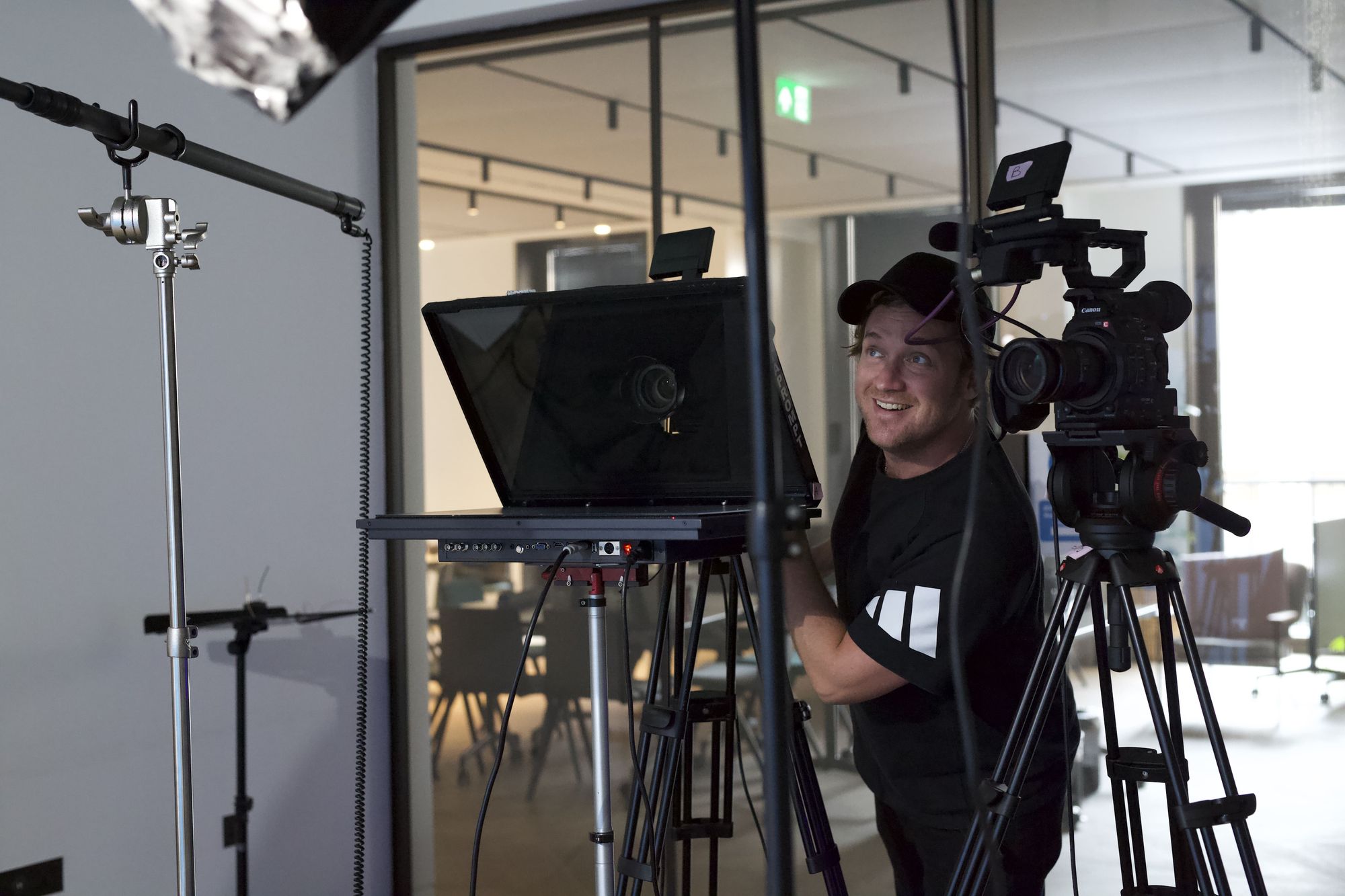 How to be a director
For Josh, taking yourself is crucial in being a director. Showreel is especially important to tell people what work you have accomplished.
Who does a film director work with
As a director, he works closely with the client who ordered the film, and according to him, keeping a close relationship with the client, the crew filming, and the talent is essential.
Did Josh always want to be a director
Josh tells us that he hesitated between becoming a director of photography and being a director. Being a visual director, he quickly realized he should become one.
How would Josh describe his directing style
Josh describes his directing style as having a documentary edge, meaning he believes in telling honest and short stories.
Skills needed
One of the first skills needed is management and knowing how to be in charge. But also leading teams, being confident, without being obnoxious. Working with honesty with all the different crew is of importance.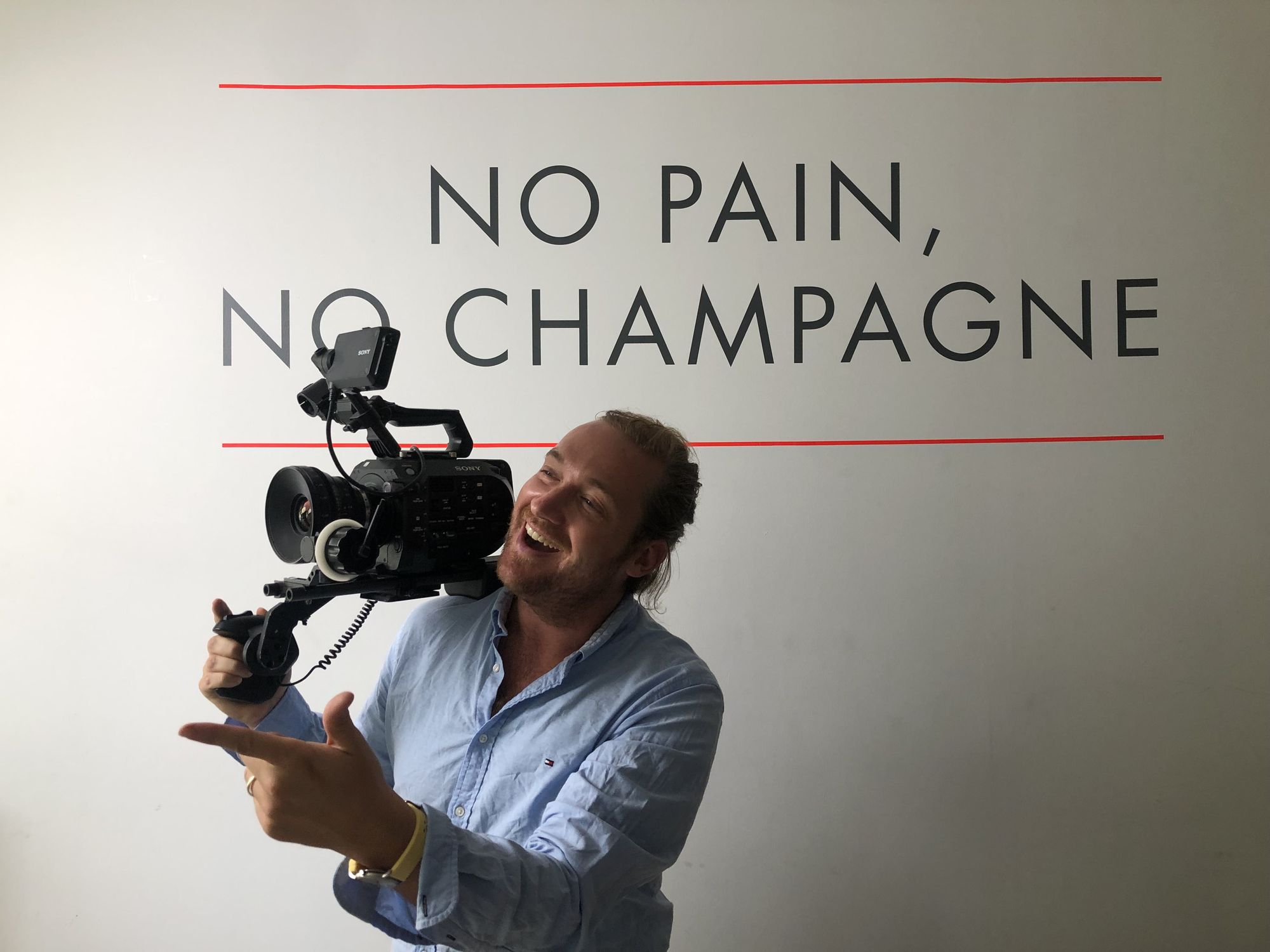 Inspiration
His biggest inspiration is him. He is not saying this in an arrogant sense but as he fears missing out (FOMO). And this fear pushes him to work harder and better daily.
Most interesting projects
Josh shares with us his best projects. Starting with a Bentley commercial he filmed in Finland.
Most significant moments
Josh tells us the most significant moments of his career, including working on big projects with Jay-Z and Beyoncé.
Some of the worst moments
Sometimes things don't go as planned. Josh shares some of the worst moments before wrapping up to tell us about his future ambitions and projects.
Deep dive further into the world of filmmaking with our ultimate guide.
About Your Instructor
Josh Cawthorn
Freelance Director
London, United Kingdom
"You get only 4,000 weeks on this earth, choose a job you love."
Josh Cawthorn is a film director, freelance video director, editor, producer, and DOP. In this interview, you can hear about his childhood dream turning into something real!
His expertise lies mainly in documentary filmmaking, shorts, music videos, or commercial work. You can see his passion for documentaries reflect in more than his documentaries. He lives in London. His clients include Sky, Nike, Visa, and the Mayor of London.
He is a multi-award-winning director and has also worked for BBC, Channel 4, and ITV. In this video, we explore the life of a film director. What being a film director means, how to become a film director, or what skills are needed for this exciting job?
If you are interested in hearing about some of his work, techniques, inspiration, and best or worst moments, let's not wait any longer!
If you enjoyed this masterclass, check out our complete guide on film directing, featuring the British director James Kent!
Popular listings for rentals