Top 8 Gaffers (Chief Lighting Technicians) in London in 2022
No matter what film set you are on, you can always count on the Gaffer. They're so reliable they've got the most popular tape named after them!
So are you looking for a lighting technician for your next project? Or maybe you need someone to manage all of the electrical equipment?
Then look no further, this list which features the best Gaffers in London right now.
If you want to learn more about Film Lighting and why it's useful, don't forget to check out our article explaining Film Lighting.
1. Elena Armellini
Elena Armellini has her base in London. However, she was born in Italy and went to school in Iceland and France.
As she has also studied photography, she has a specific vision for the composition of the frame.
Her qualities lie not only in her lighting work but also in the different experiences she brings. By combining her experience of visual composition with lighting work, she can bring out the best in a frame.
Her different experiences make her a great all-around person to have at the set.
If you want to learn more about Elena, then check out her Instagram or her website below.
2. Joel Rainsley
Joel Rainsley has 15 years of experience working in the Film industry. He also has experience working with TV, music videos and corporate videos.
He has extensive experience in lighting up film sets all over the UK. Furthermore, he is a certified electrician so he is a technician with many skills.
How much do you charge for a day?
I mostly work on commercials at the moment and charge the current APA rate of £490 but I'm often open to working with those on a tight budget if I feel the project and the people are worth working with.
How many years of experience do you have?
I've been working in the lighting department since I graduated university in 2005, slowly working my way up the pay and job scale.
Can you provide any trailers or commercials of your work?
www.joelfilmlighting.co.uk
Where can people find you?
www.joelfilmlighting.co.uk
If you want to learn more about Joel Rainsley, check out his Instagram or his website below.
3. Andy Lowe
Andy Lowe has worked as a Gaffer for over 21 years, graduating with a BA in Film Studies in 2000. He has previously worked as a daily electrician and has amassed a lot of experience in the field.
Andy Lowe has garnered a lot of experience during his career and has worked on film sets globally. Among the films on his resumé, you can find titles such as Paddington 2, The Crown, Black Mirror and Four Lions.
Check out his Instagram or his website to explore his portfolio.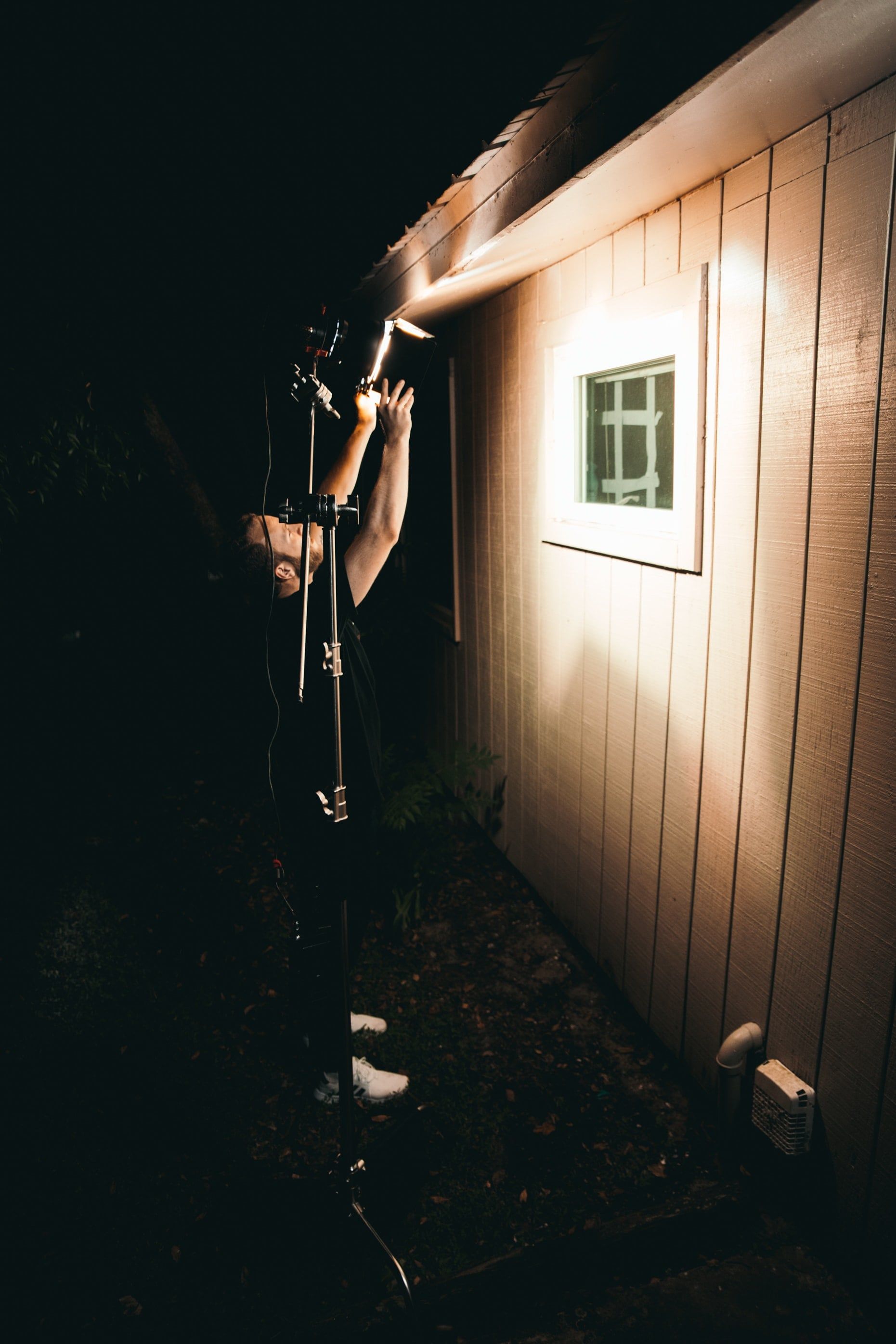 4. Myles Wilkinson-Gayle
Myles is a freelancer who works both as a cinematographer and a gaffer. Working as both a cinematographer and a gaffer, Myles has an eye out for the technical settings of film sets.
Myles is one to keep your eye out for. Over the past 6 years he has worked in the camera and lighting department, developing his skills as a spark and 1st AC and has created an outstanding resume as a cinematography and gaffer.
If you want to check out more of Myles' work, you can go to his Instagram or his Vimeo
5. Andy Cahill
Andy Cahill is a lighting technician with more than 30 years of experience. He works all over the southern part of the England area.
He works with everything from film to still photography.
Although most of his work consists of technical work, he still has a creative mind that finds the lighting that fits every set.
If you wanna check out more of Andy, go to his Instagram or his website below.
6. Mathias Moka
Mathias Moka is a gaffer who has over 10 years of experience working with lighting and equipment in general.
He works as a freelancer and specialises in lighting work for the fashion, advertising, music industry.
He also works with lighting for the company Love Lighting Limited. In 2019 he worked as an electrician on the movie Fighting with My Family.
If you want to learn more about Mathias, go to his website below.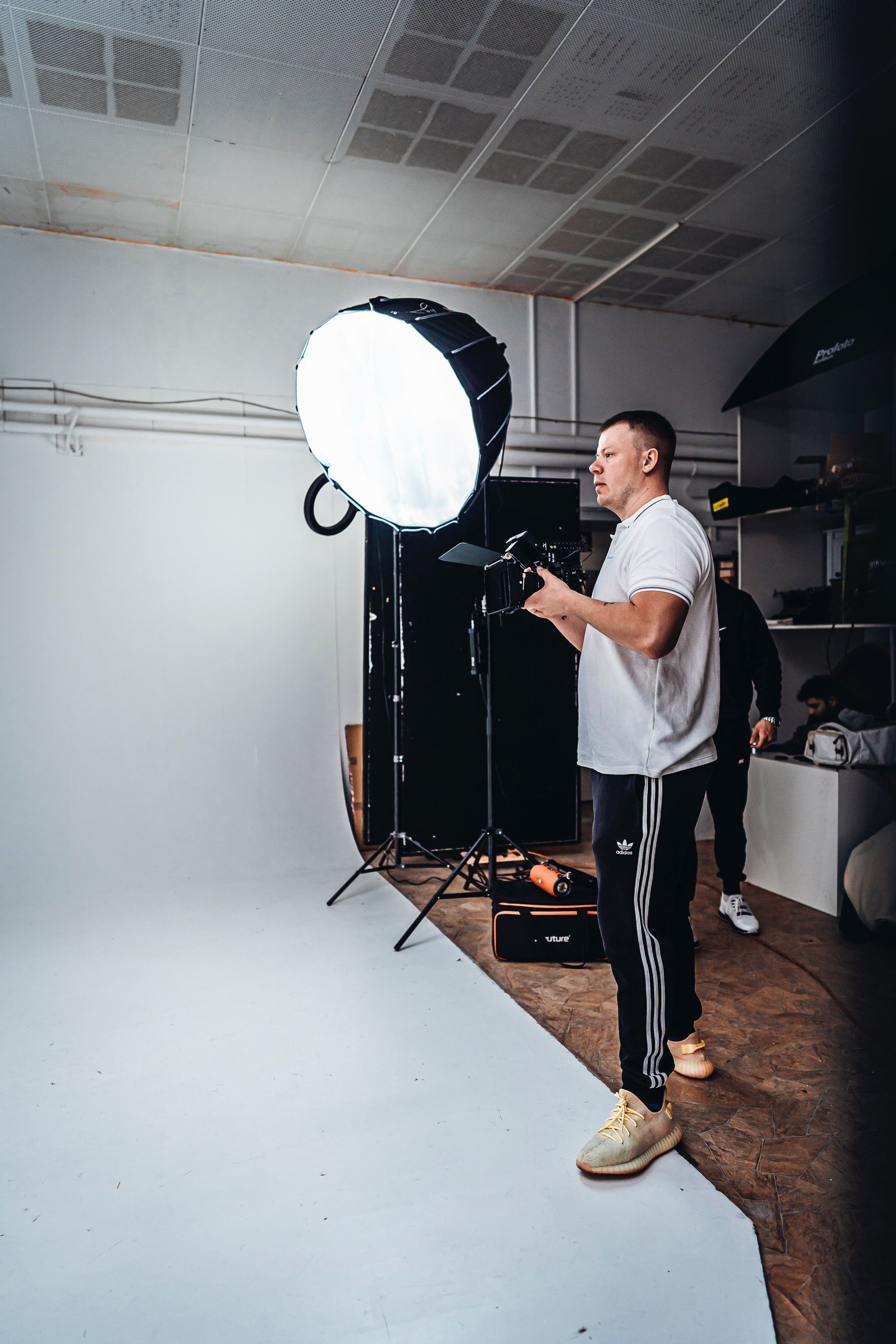 7. Simon Battensby
Simon Battensby is a Gaffer with a Bachelor's Degree in Electronics, and over 10 years experience in the Industry. His work takes him all over the UK and Europe, and even as far as China.
Simon has amassed over 50 film credits on IMDB, and worked on dozens of Commercials and Music videos.
Check out his work on IMDb or his website.

In between shoots you can usually find him in his workshop, custom building lights and props for upcoming shoots.
Although HMI lights have been the workhorses of the Industry for decades, it's been fascinating to watch the recent exponential growth of LED technology.
To that end Simon has been investing heavily in LED lighting, which he has available for hire.

8. Alex Gibbon
Alex Gibbon is a Gaffer who works primarily on commercials and music videos. However, he has also done work on TV shows & Films.
He runs the company Ultralight-UK with Mark Gibbon, where they offer lighting for film & tv.
He has also worked as a best boy on Stormzy's Gang Signs & Prayer (The Film).
If you want to check out Alex's work, you can go to his website below.

Final thoughts:
Whether you need a gaffer to light up your set or one to manage all of the electrical equipment, this list has it all.
Do you want to be prepared for the questions a gaffer might ask you?
Then check out our article on Filmmaking 101, where we cover everything from lighting to the equipment.