Top 12 Filmmakers in New York in 2022
New York is the home of many creative minds and has inspired countless more. A place where everyone is always seemingly on the go, and time never stops. It has produced many talented filmmakers.
With this article, we want to celebrate some of the best filmmakers in New York.
If you're interested in becoming a filmmaker yourself, you're in luck! We have written an article on the basics of filmmaking.
1. J.J. Abrams
J.J. Abrams, or Jeffrey Jacob Abrams as he is born, is a filmmaker in New York. He is one of the most well known modern science fiction filmmakers with an incredible portfolio.
He has made several big films like Armageddon, Cloverfield and Star Wars: The Force Awakens. He is known for his use of lens flares, sparks and for paying homage to his sources of inspiration. The latter comes from him being a huge movie, and especially sci-fi, fan.
He also created hit tv shows like Alias, Fringe and the ever polarising Lost. Lost is pretty much Game of Thrones before streaming services were a thing. At least in terms of popularity.
Follow him on his Instagram.
2. Peter Berg
Peter Berg is a filmmaker in New York who has won several awards and received two Emmy nominations.
In 2003 he made the action-comedy movie The Rundown featuring Sean William Scott and The Rock. He also made the superhero movie Hancock featuring Will Smith as a drunken and careless superhero.
From 2013 to 2020, he made five films starring Mark Wahlberg. Lone Survivor, Patriot's Day and Deepwater Horizon are all based on real-life stories.
He is also known for making the sports drama tv show Friday Night Lights. It focuses on a coach and the players of a high-school football team from a small fictional town in Texas.
Follow his Instagram here.
3. Ari Aster
Ari Aster is a filmmaker in New York who is known for his work with A24. Aster lived in New York in his early childhood and was obsessed with horror films.
He released his debut short film, The Strange Thing About the Johnsons, in 2011. It has a subject matter so dark it might as well have been a horror.
He made his first feature film in 2018, called Hereditary. It is a horror drama, with emphasis on the drama aspect. While it is not your typical scary movie, it is still an incredible watch.
He followed it up with Midsommar, a folk horror movie set in the scary country, Sweden. It focuses on a group of friends who travels to Sweden, only to get tangled up with a pagan cult.
You can check out his Instagram for updates on his projects.
4. Sofia Coppola
Sofia Coppola is an Academy award-winning filmmaker from New York. She grew up surrounded by filmmaking through her father, Francis Ford Coppola, who featured on our list of famous filmmakers.
She made her filmmaking debut in 1999 with the psychological, coming-of-age drama, The Virgin Suicides. It focuses on the story of five sisters confined to their home by their overprotective parents after the youngest sister attempts suicide.
Her most well-known film is the 2003 comedy-drama Lost In Translation, which features Bill Murray and a young Scarlett Johansson. She filmed it with a small cast, crew and very little equipment. It is an incredible tale of two alienated Americans on business in Tokyo who forms an unlikely friendship.
Her films are typically slow-moving emotional films that go in-depth with their character portrayal.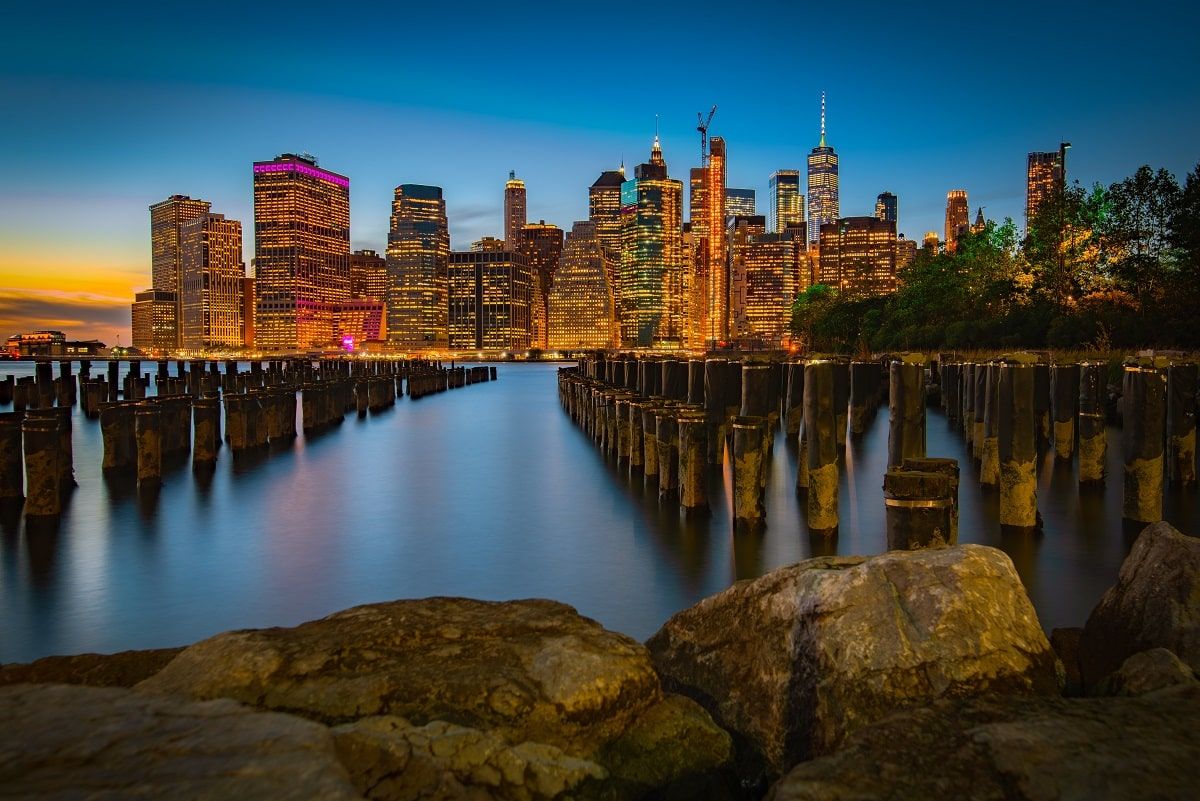 5. Darren Aronofsky
Darren Aronofsky is number 5 on our list of filmmakers in New York. He is known for his disturbing and surrealistic movies. His films often feature violence and heavy subject matters and are typically a very shocking watch.
The first movie he ever directed was the psychological horror Pi. Pi features a mathematician who is obsessed with finding complete order in the world. The budget for Pi was only on 60,000$.
He has directed several well-known and academy nominated films like Requiem for a Dream, The Wrestler and Black Swan. The latter is probably his most famous and features Mila Kunis and Natalie Portman as ballet dancers.
Check out his Instagram.
6. Lena Dunham
Lena Dunham is a filmmaker and actress born and raised in NYC. She has received multiple Emmy nominations and two Golden Globe awards for her work.
She started her career by releasing short films on YouTube heavily inspired by the mumblecore style of filming. She released a short film in 2006 called Pressure.
She is most known for her tv-show Girls featuring herself, Adam Driver and Allison Williams. Girls is a comedy-drama about an aspiring writer trying to make a living on her own.
Follow her on her Instagram for updates on her work and life.
7. Judd Apatow
Judd Apatow is pretty much the father of modern comedy films. He has produced and created so many of the late '90s to 2000's comedy films that we know and love.
He has made movies like 40-Year-Old Virgin, Knocked Up, and This is 40. His films often focus on romantic relationships, and most of them are considered rom-com. However, some of the movies he has produced, like Superbad and Anchorman, delve into other areas of comedy.
He also created television shows and is most well-known for his shows Freak and Geeks, which started the career of actors like Jason Segel, Seth Rogen, James Franco and Martin Starr.
Learn more about him on his website below.
8. Griffin Dunne
Griffin Dunne is an American filmmaker and actor from New York City. Before his filmmaking career, he starred in famous movies like An American Werewolf in London and After Hours.
He made his first film in 1995, a TV movie called Duke of Groove. It's about a mother taking her son to a party, so he's out of the house when their father leaves the family.
In 2017 he released his film Joan Didion: The Center Will Not Hold, a documentary about his aunt, the writer Joan Didion. The movie, bought by Netflix, looks at the upbringing and life of Didion, narrated by herself. He also directed a segment in the anthology film Movie 43 starring actors like Emma Stone, Richard Gere and Dennis Quaid.
Check out his Instagram here.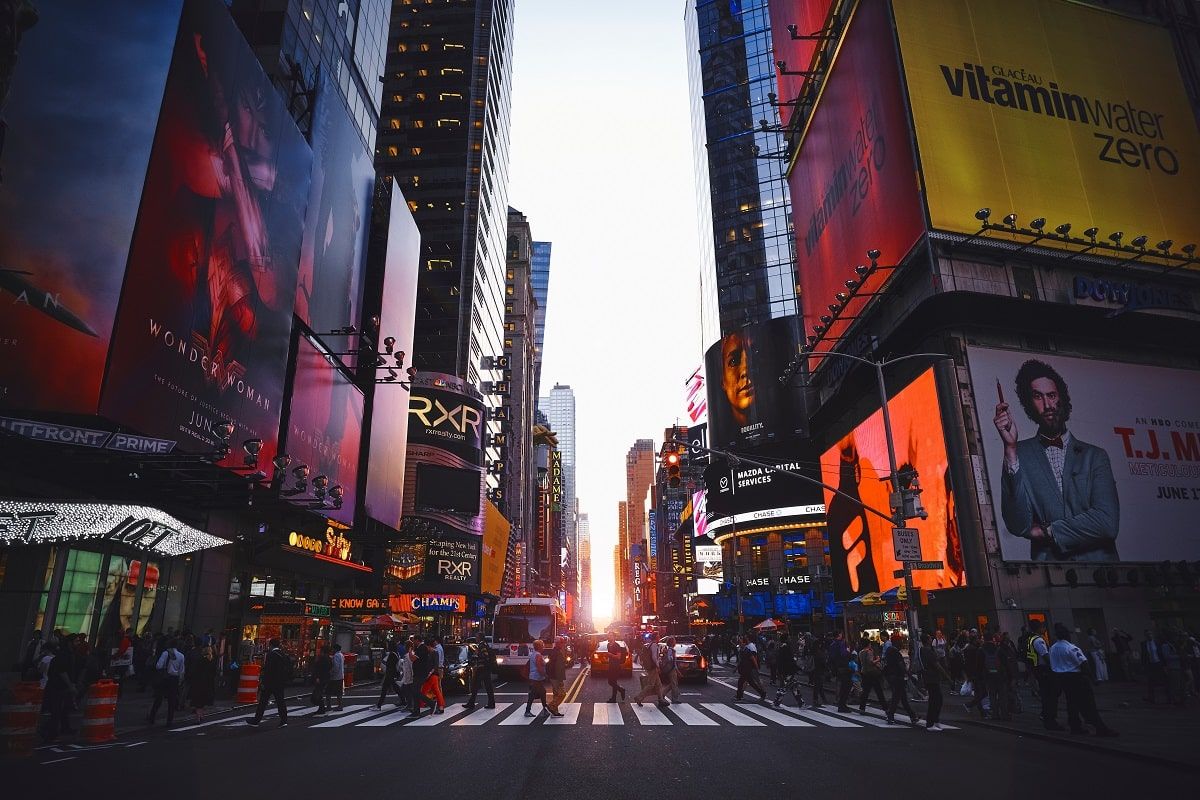 9. Lake Bell
Lake Siegel Bell is a filmmaker and actress from NYC. She directed her first film, Worst Enemy, in 2010.
Worst Enemy is a comedy short film focusing on the insecure Wooly, who falls in love with her doctor after a comedic accident. She also directed the feature film In a World..., which stars herself and Fred Melamed. It focuses on a voice coach competing with her father and his protege in the voice-over industry.
Outside of her filmmaking work, she has acted in  Boston Legal, Children's Hospital, Million Dollar Arm and The Secret Life of Pets.
Follow her on her Instagram, and see what she's doing.
10. Theo Anthony
Theo Anthony is number 10 on our list of filmmakers in New York. Unlike the other people on this list, Anthony focuses on documentary filmmaking.
He started his career with the short documentary Chop My Money about a day in the life of street kids in Congo. He followed it up with Peace in the Absence of War, a portrait of the city of Baltimore's response to the unjust murder of Freddie Gray.
He made his first feature-length documentary, Rat Film, in 2016. It focuses on the history of Baltimore, told through the use of the rats that live in the city. It focuses on subjects like segregation, poverty and resource allocation in American cities.
Learn all about him on his website below.
11. Amalia Ulman
Amalia Ulman is an Argentinian filmmaker based in NYC. She is also an artist and has incorporated her filmmaking into her performance art.
She made her directorial debut with her 2016 short film the Future Ahead. It focuses on the effect social media and teenage idols can have on young girls.
She made her first feature film in 2021 with the absurdist comedy film El Planeta. The film focuses on post-crisis Spain and a mother and daughter scamming people for a better lifestyle.
Learn more about her on her website below.
12. Eugene Ashe
Eugene Ashe is a filmmaker and screenwriter from New York. He was born and raised in Harlem and used to work as a musician before venturing into filmmaking.
He directed his first film in 2009 called Home Again. It's a documentary about the over 50.000 people who migrated to Canada during the Vietnam war. In 2012 he directed the film Homecoming, about friends who reunite at their previous off-campus dorm house.
He received an Emmy nomination for his 2020 movie Sylvie's Love about young love in the 1950s. The movie features actors like Tesse Thompson, Eva Longoria and Nnamdi Asomugha.
Follow him on his Instagram here.
Closing thoughts
We have reached the end of the article, and I hope you agree with the list. Hopefully, you've learned about some new people, and you feel ready for your next film night!
If you want to explore more filmmakers, check out our article on the filmmakers in Los Angeles.