Top 10 Film Producers in London in 2022
When we talk about filmmaking, it is almost impossible to exclude the work of the producers.
Are you in need of funding? The producers will figure it out. Do you have a habit of constantly going over budget? The producers can help you.
Do you need to find the most eccentric surfers of Bali to interview? You guessed it, the producers got your back!
We have compiled a list of what we think are the most hard-working and experienced producers in London right now.
Are you an aspiring producer yourself, or maybe just looking for ways to streamline your production? Then check out our video production guide for a complete and concreted list of tips!
1. Josh Hillman
Josh is a versatile producer who has an extensive history of different roles.
He has worked as both a production assistant, Studio manager, videographer, photographer and more. This experience is all something he can use when he approaches various projects.
He currently works at TCO London, where he works with social content, music videos, documentaries and more.
If this has piqued your interest, check out his Instagram or website below.
2. Clement Fernandes
Clement has produced many types of projects such as promos, corporate videos and short films. He finds inspiration in the stories that impact the viewer and their perception of the world.
Clement is well-versed in organisation and business, which are two vital skills for a producer to have.
If you want to check out his work, go to his Instagram or website below.
3.Sophie L Brooks
Sophie does film, commercial, music video and fashion production.
Sophie is a producer who has done a bit of everything, and she was featured in Pitch Magazine's Top 100 Superwomen in the UK.
She has produced in countries worldwide, including Denmark, Italy, Morocco and Hong Kong. She has worked with brands like Adidas and Vogue and people like Paul Pogba.
What are your top productions?
Hennessy with Sportscar and Florence filming in LA – out this month Lexus maze with Ben Strebel and SKUNK UK shooting in Spain. Philipp Treacy LFW show with Lady Gaga and Michael Jackson's final tour collection.
What kind of movies do you specialize in?
Commercials mainly.
How can people find you?
My website – sophielbrooks.com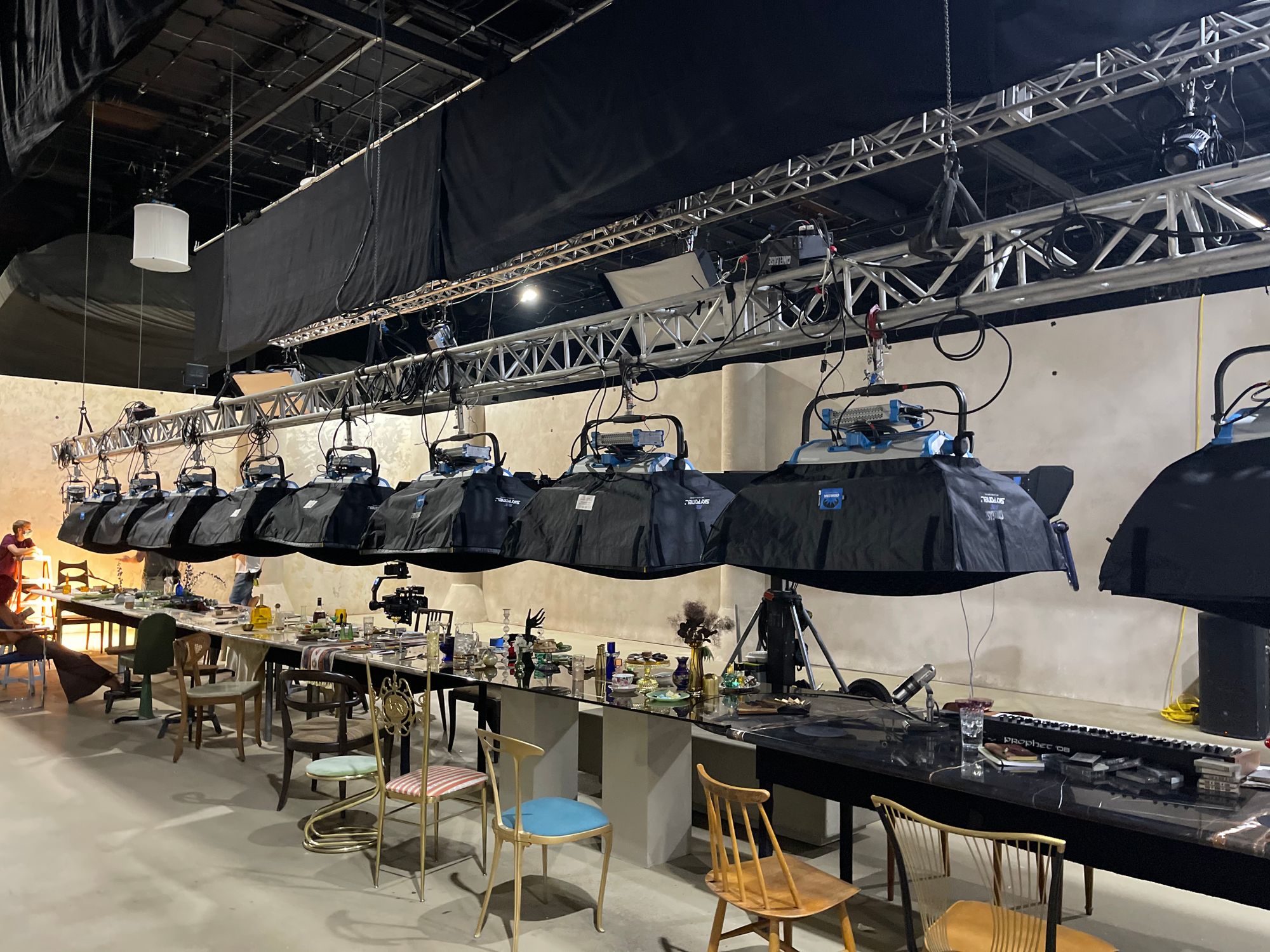 What are the services you offer?
360 production from development to final delivery. I specialise in international projects and A list celebrities both infront and behind the camera.
How did you become a producer?
I trained at RSA films for 5 years from runner all the way up. I became a freelance after this and continued in fashion, events, commercials. I now live between London and Los Angeles.
If you want to see more of her work, go to her Instagram or website below.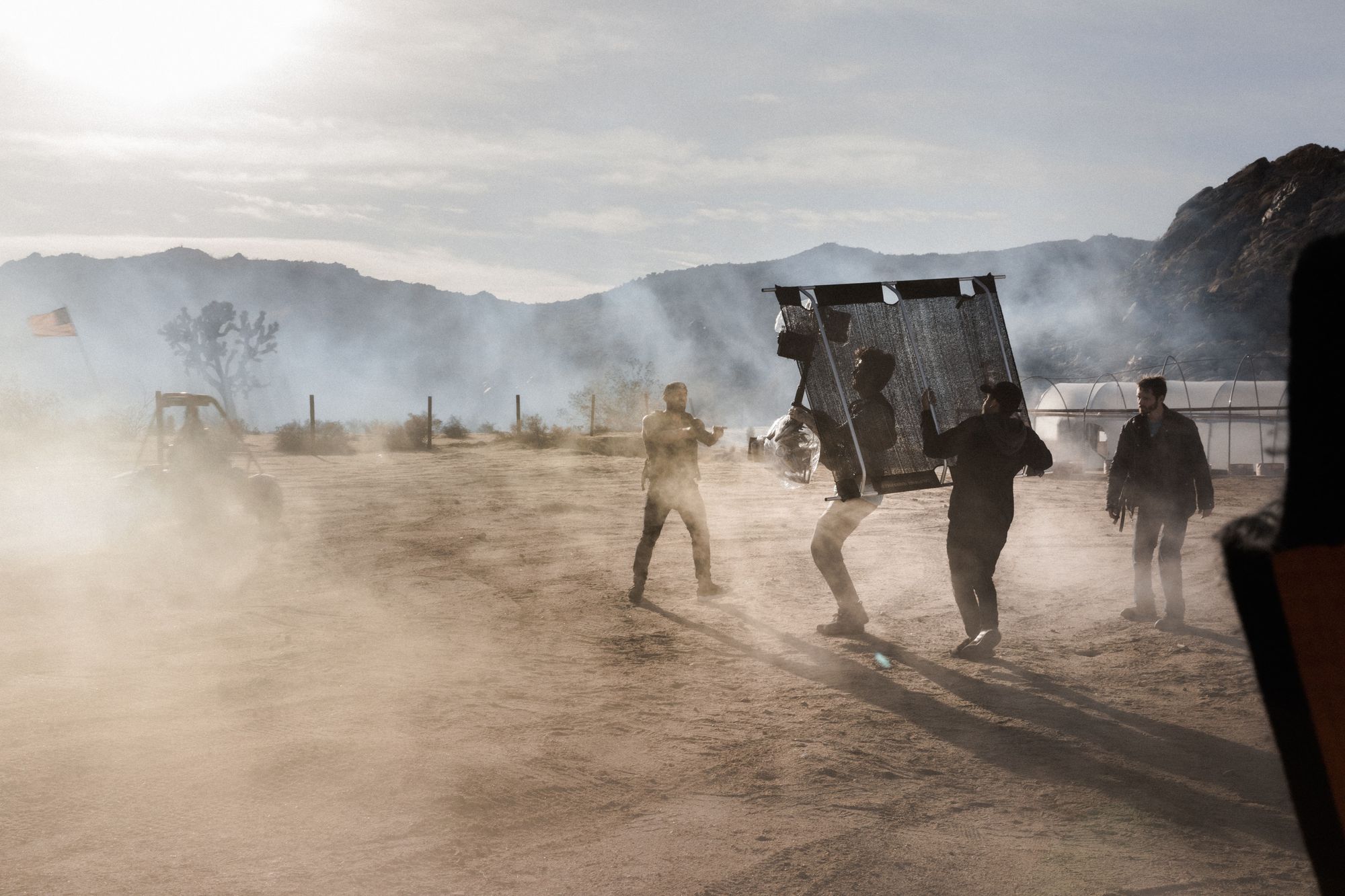 4. Zakiya Petty
Zakiya is a producer who has experience with the production of TVC, animation, documentaries and more.
She has worked on several award-winning films and produced for brands like FA Cup and World Rugby.
Outside of production, she also runs her own podcast called How Many Producers does it take to...?.
If you want to see what she is working on, check out her Twitter or Instagram.
5. James Brown
James is originally from Australia, where he also started his career. He started producing features in 2011, with Age of Heroes being his first.
He founded his own production company called The Other Producer after moving to London.
In 2014, he produced the movie Still Alice that ended up with an Oscar and a Golden Globe award.
If you want to see more of his work, go to his website below.
6. Christine Hartland
Christine Hartland is an independent producer who has produced both short- and feature films. She has produced movies like Containment and Sick.
Outside of her production work, she also co-founded the company Smash.
If you want to learn more, check out her Instagram or website below.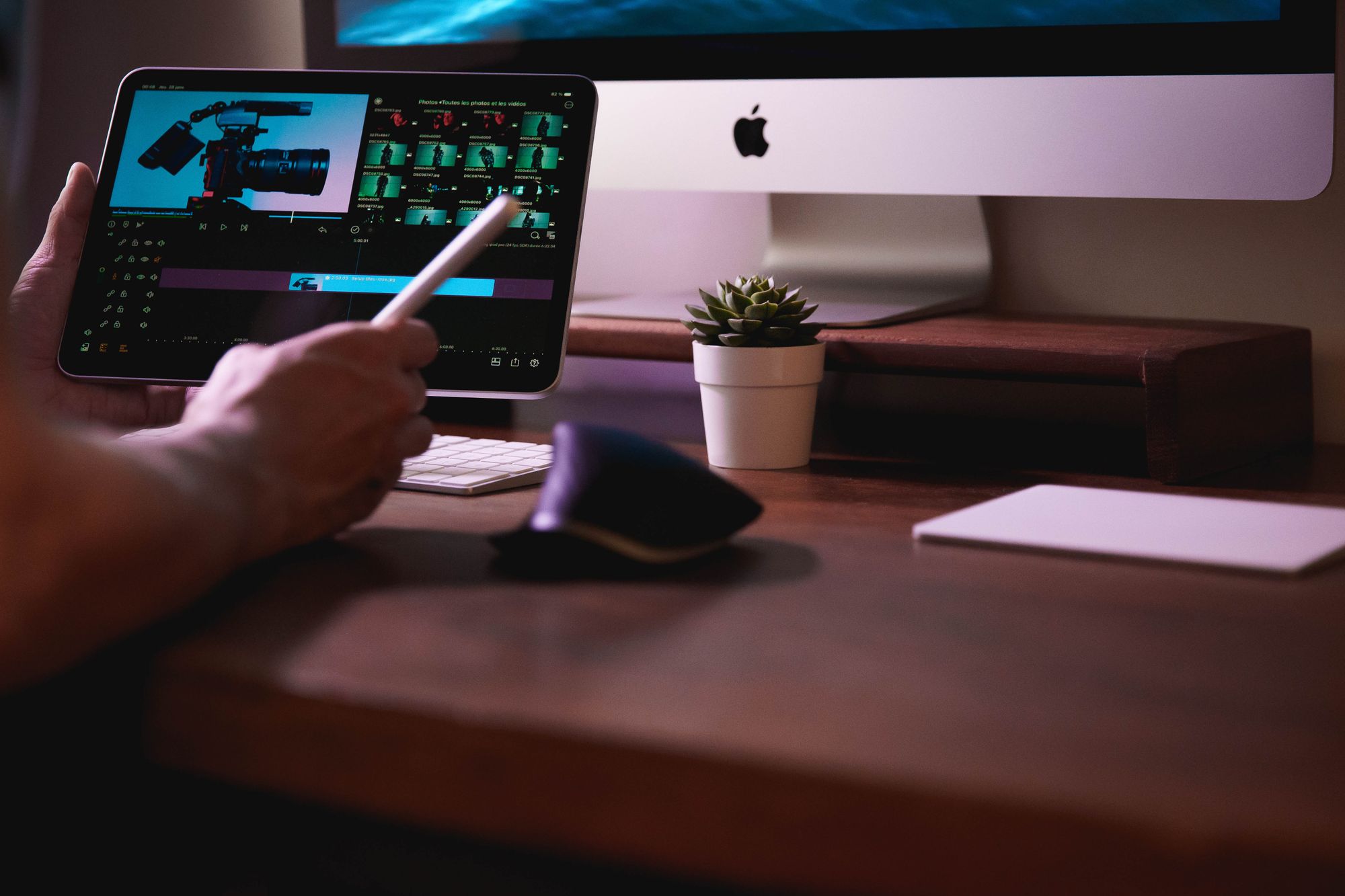 7. Yaw Basoah
Yaw started out as an accountant before venturing into the film industry as a producer.
He has produced several short films in his career. Yaw has stated that he is interested in the darker side of human nature.
He is being mentored by Sir Steve McQueen, so there is no doubt that he surrounds himself with talented individuals.
He is currently producing two movies, Free and Zero.
Check out his company's website below.
8. Catherine Rose
Catherine Rose is a producer and director who has over nine years of experience in the film industry. She works on different size projects depending on the needs of her clients.
Catherine recently directed and produced a TV advert for the British Red Cross (BRC).
It focuses on the relationship between the BRC and the fire services in the UK.
She has also worked with clients such as Cannes, PWC & BBC.
What are your top productions?
The projects I'm proudest of are those which have pushed boundaries within the NGO/charity sector to showcase the impact that carefully planned and considered film projects can create for purpose driven organisations.

The first I created that had this impact is the documentary 'Across the Tracks: Steps towards Clean India' which was able to resonate with existing WaterAid supporters as well as really reach out to new and wider audiences via film festivals, media attention, in-person screenings and various re-cuts using the material to its maximum potential.

Another film I'm extremely proud of is Aftershock – a VR production I directed and produced which received extensive distribution, which for VR/360 films is key to their success.

During the height of the pandemic and lockdowns I directed and produced a documentary series for the the International Federation of Red Cross, British Red Cross and Land Rover which was groundbreaking in approach by embedding 360 GoPro cameras with staff and volunteers in 4 countries to create observational documentary films taking audiences 'On the ground' to join 'Humanitarians in Action'.

Finally, my most recent documentary 'I'm not mad, I'm me' was fantastic to produce as it showcases an untold story by revealing experiences of young people on their journey to recovery whilst living in a mental health hospital, sectioned under the Mental Health Act. Hearing the impacts this is having in terms of breaking stigmas and growing understanding around complex mental health reminds me of why I became a filmmaker in the first place.
What kind of movies do you specialize in?
I specialise in documentary storytelling for NGOs, charities and organisations with a drive for positive impact.
How can people find you?
At catherinerosefilms.co.uk, Instagram, LinkedIn, Twitter, or Linktree.
Can you talk about the services you offer?
As a self-shooting producer, and director I offer a range of services across the production process, but what I can offer which is quite unique is a strategic outlook from the start of each project which comes from my years of working and running in-house multimedia units in the NGO sector.

I work on larger scale productions such as TV ads and impactful documentary films, case study driven films, fundraising and social media content, to films for advocacy and media audiences.

Sometimes I work alone, and sometimes I scale up production teams to deliver more ambitious crew-based productions.
How did you become a producer?
With experience in International Marketing and Communications I retrained and undertook an MA in International Broadcast Journalism which was the start of my journey as a filmmaker.

I gained work offers from my work placements on the MA and from there built connections and gained more experience – first in broadcast and then moving in the charity and NGO sector.
If you want to learn more about Catherine Rose, go to her Instagram or website below.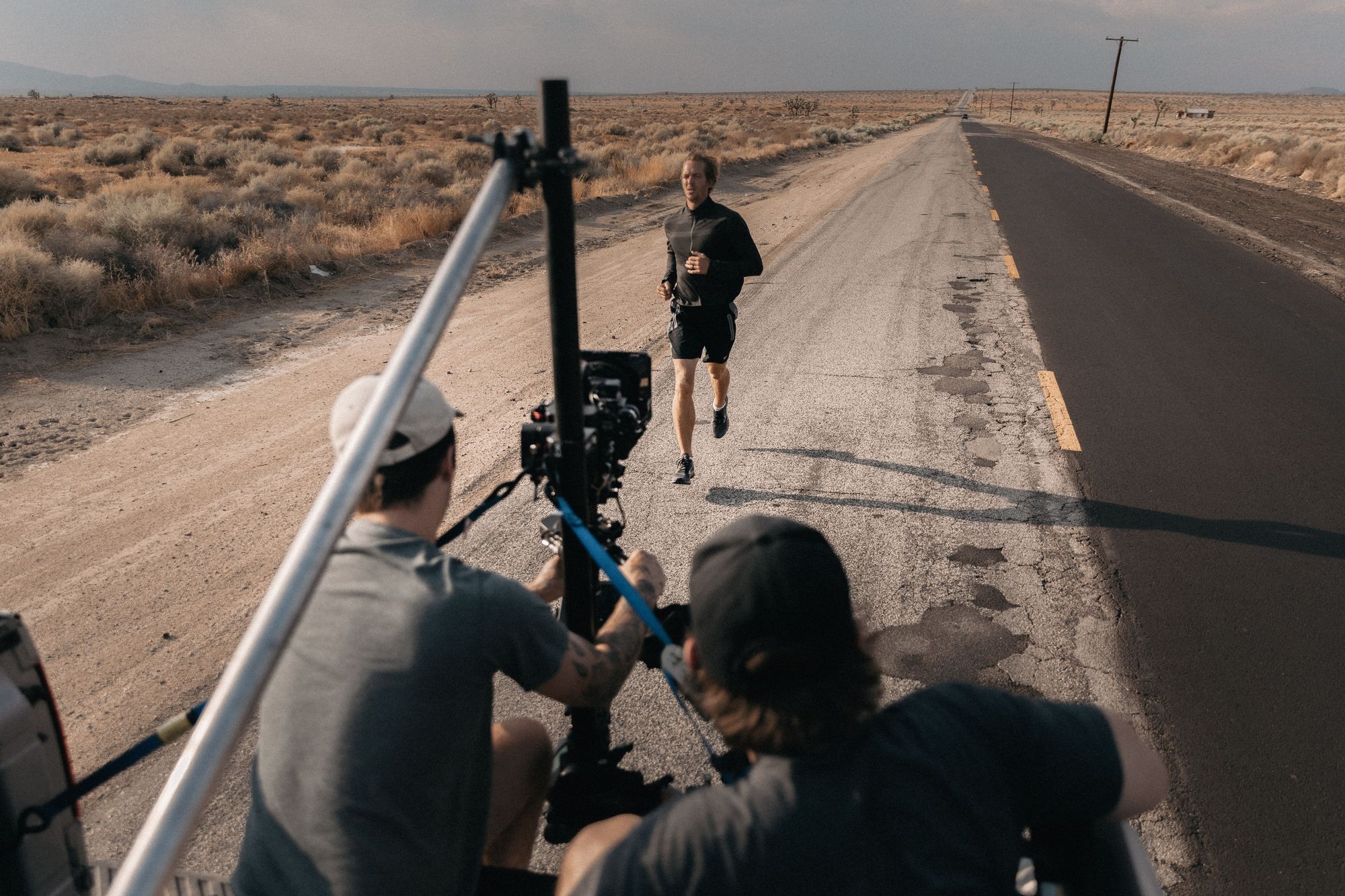 9. Natasha Marburger
Natasha has over 10 years of experience in the film industry.
In 2013 she produced her first movie, Hotspot, which is a sci-fi thriller.
Outside of film production, Natasha also excels in hosting events. She is currently the Director of London Independent Film Fest & LA International Film Fest.
Check out her Instagram or website below.
10. Jon Collins
Jon Collins is a freelancer who works with filmmaking and as a cameraman.
Jon also does production work and can work both alone or in a production crew. He also does production work in food videos.
Jon Collins has previously been featured in our article on filmmakers in London.
If you want to check out more of Jon, go to his Instagram or website below.
Closing thoughts:
So there you have it, the list of the best producers in London right now!
If any of these people seem like a fit for you, don't hesitate to reach out to them.
If you're an aspiring producer yourself, you could probably learn a thing or two from studying their work.
If you want to learn about the hows and whys of creating films, you could start by learning the basics from our article on Filmmaking 101.