9 Film Locations in London – That Video Creatives Can Use
London's atmospheric cobblestoned streets and historical landmarks attracted creators for decades. The city played background to epic blockbusters, like Harry Potter, Sherlock Holmes, or James Bond.
Why can't your next movie be shot there? Sure it can!
We asked some awesome creators to tell us their favorite quirky or secret film locations in London – for most of them you don't even need a permit!
Here are 5 stunning film locations in London that creatives recommend:
1. Stunning view of the Tower Bridge with James Matthews
Looking to capture some classic London landmarks? This spot recommended by excellent filmmaker and YouTuber James Matthews provides exactly that.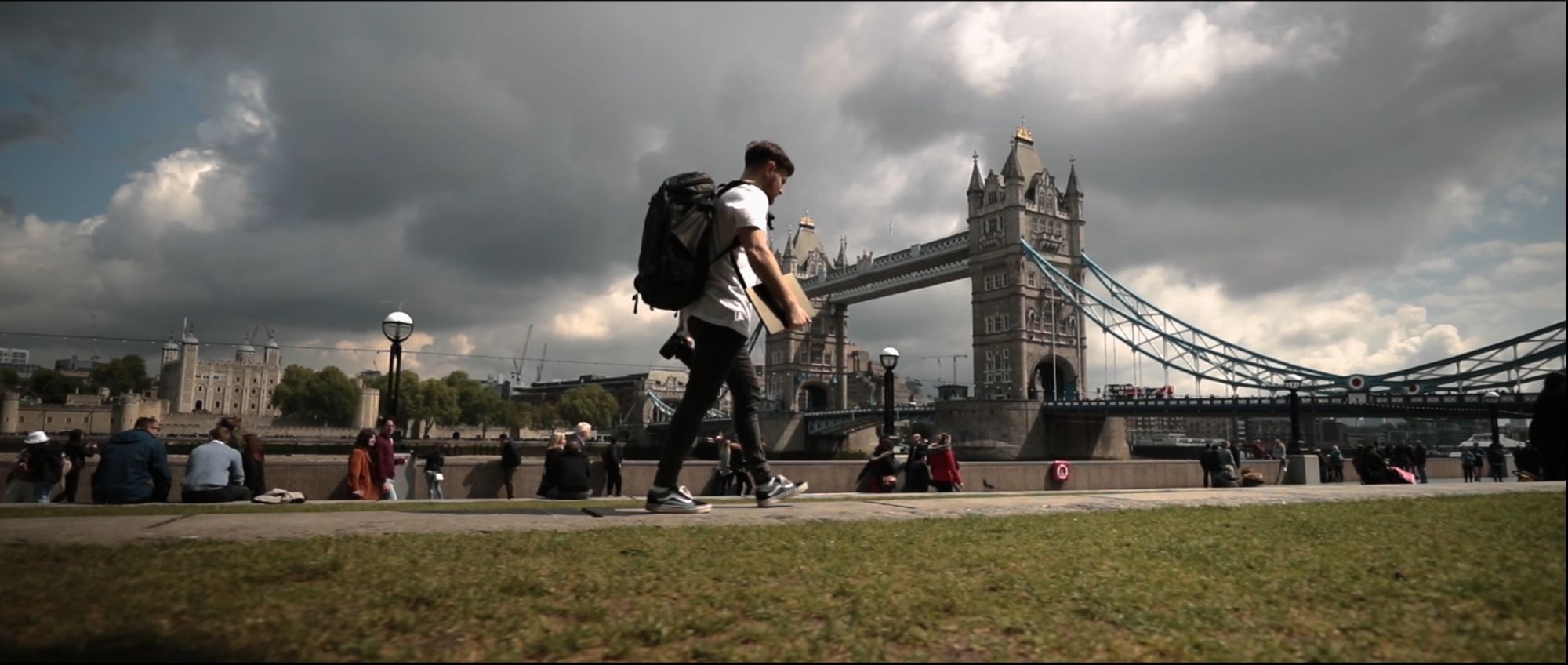 You might think that you'd need a permit to film right next to City Hall - but you'd be wrong! While shooting on the sidewalk requires permission, the grass is entirely fair game.
Put your characters in front of the iconic view of the Tower Bridge over the Thames, and let the magic happen.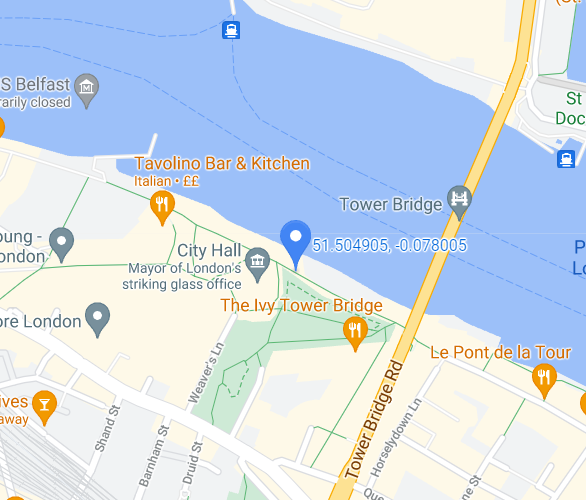 Find the location on Google Maps here.
While you're at it, check out James' YouTube and Instagram too - he creates awesome content!
2. Trafalgar square tip by Julian Wakefield
Julian Wakefield is also no stranger to the spot above with an iconic view, but that's not the only tip up his sleeve!
As director of Teralon Media, Julian is quite the expert in engaging and inspiring storytelling that fits a brand's narrative.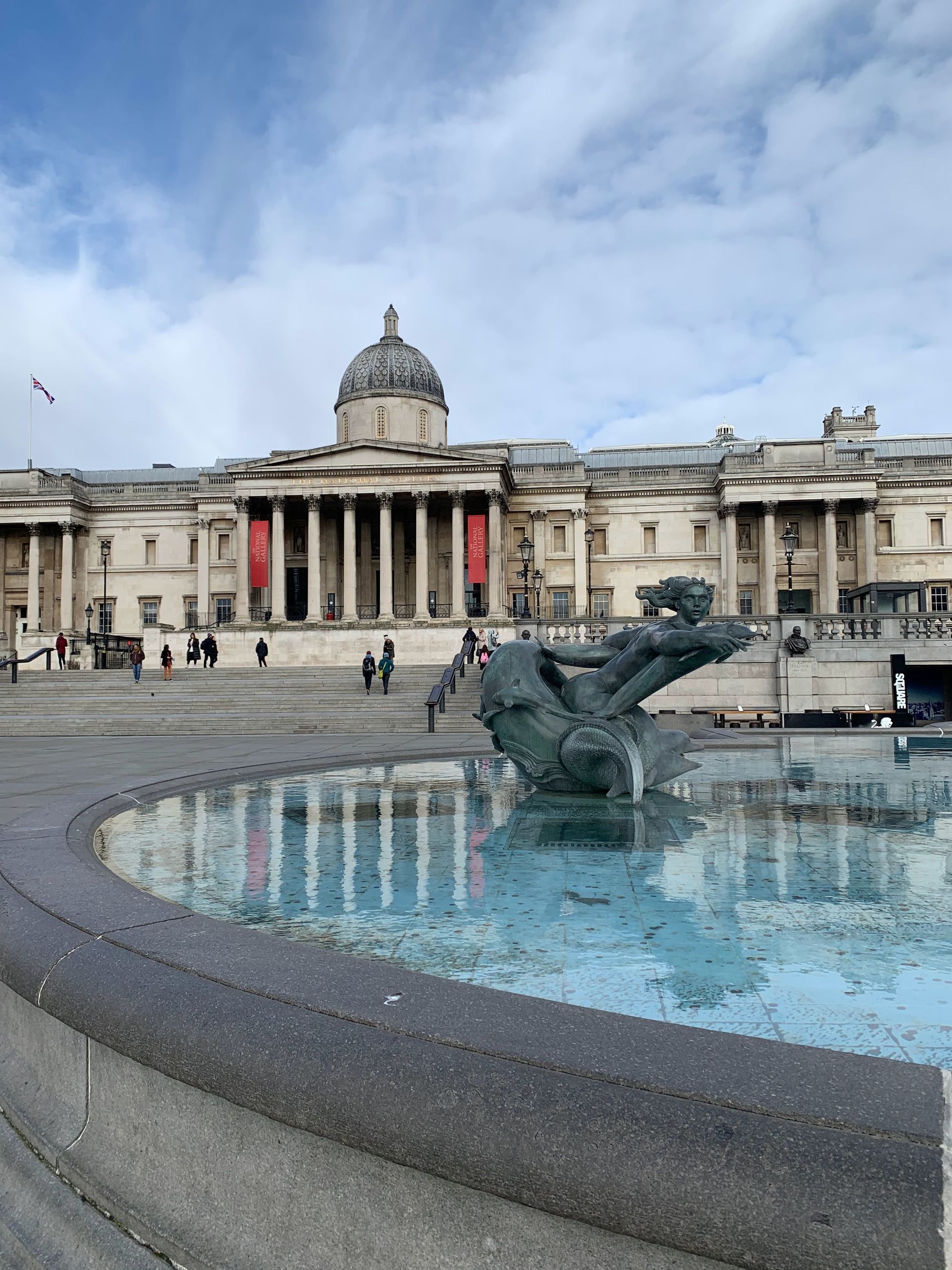 His work as director led him to explore London's finest film locations - that's how he found out that shooting in the upstairs area of Trafalgar Square is free to do without a permit!
While downstairs you might get into trouble for breaking out a camera, let alone bringing a bigger crew, you don't need to avoid this historical plaza.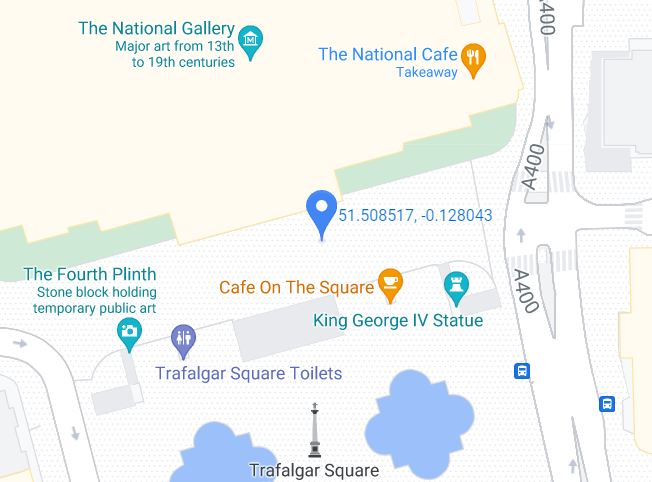 Find the right spot at Trafalgar Square on Google Maps here, or check out Julian's Instagram.
With on-and-off pandemic restrictions, it can be tough to find time and space to shoot outdoors. FIlmmakers, don't fall into despair - check out our 7 tips on what to do as a filmmaker during a lock-down.
3. Unique brutalist architecture with Darius Ryan-Kadem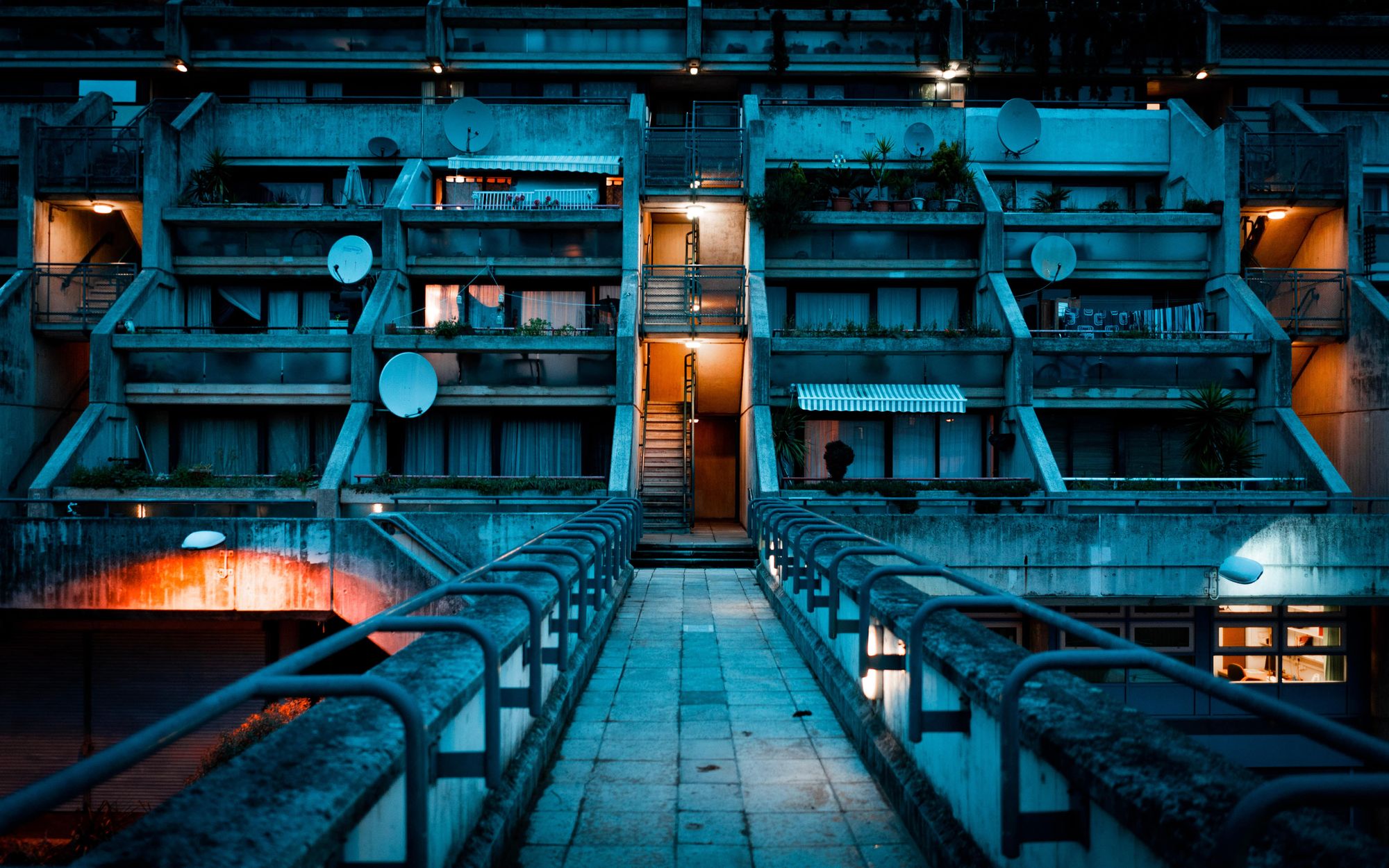 Darius Ryan-Kadem has a unique recommendation. If you're looking for something special and versatile the Alexandra Road Estate might be the spot for you.
With concrete walls, staircases, and underground garages, this area provides the perfect contrast against any subject. Darius shot for footwear and activewear brands here!
The large area is full of beautiful shapes, plenty of leading lines, and great daylight. Get out there and explore for yourself!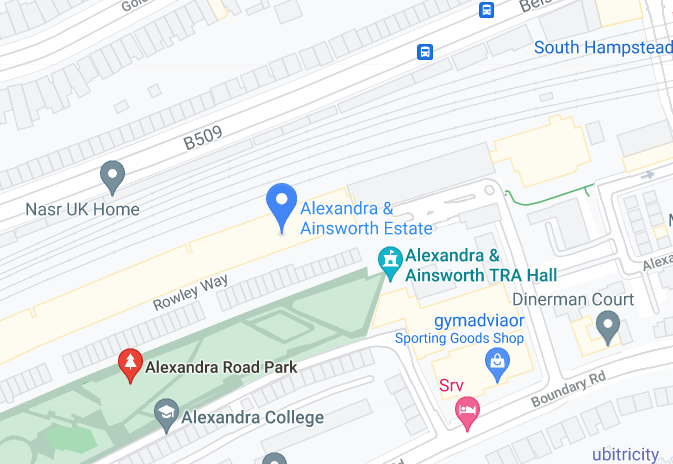 Find Darius's diamond in the rough on Google Maps. And don't forget to check out his Instagram!
4. Deep in the woods with Samuel Ridge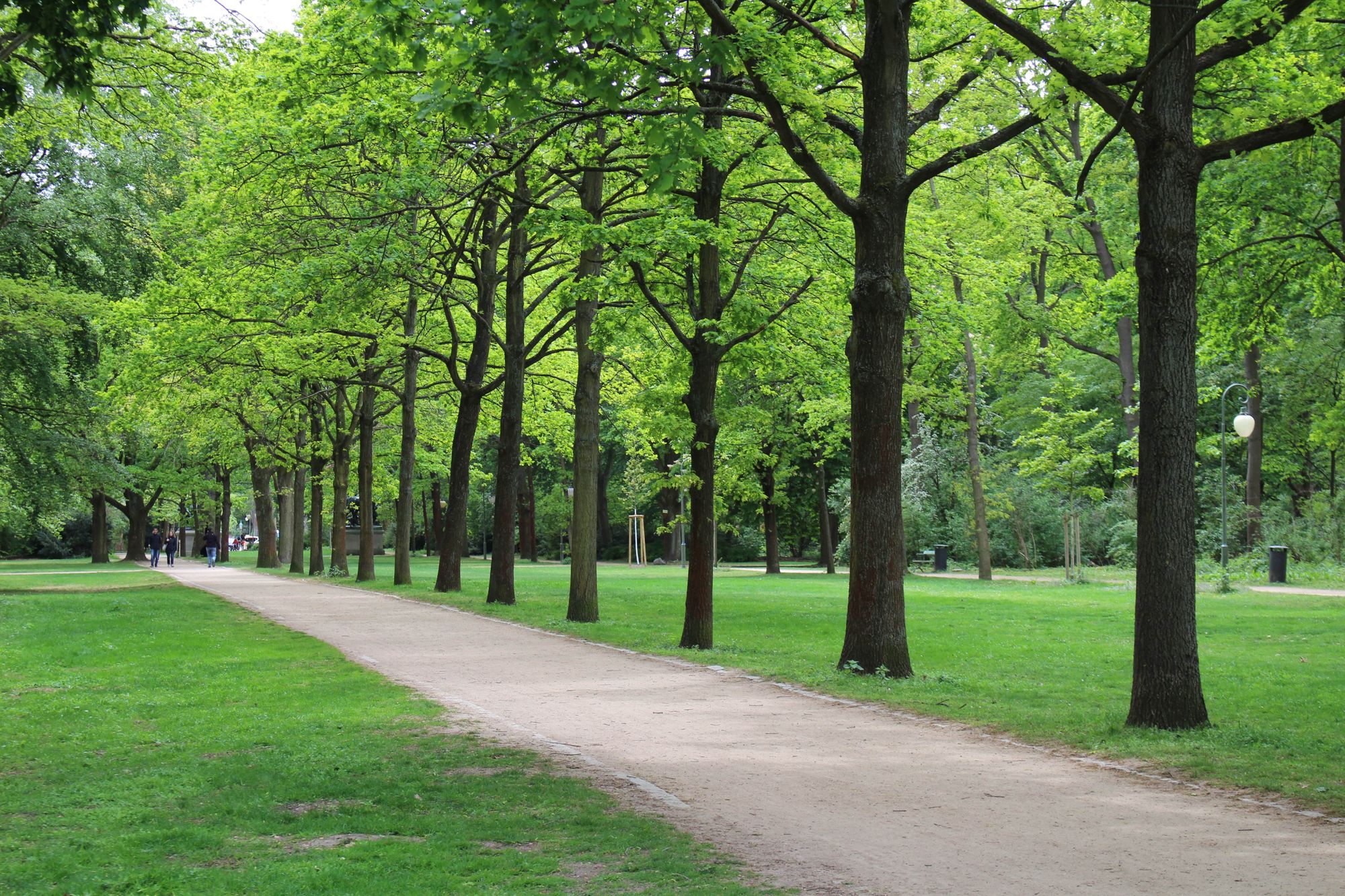 Richmond Park hides many wonderful locations under its oak trees! Samuel Ridge, filmmaker, and photographer discovered that this area is perfect for period dramas or even war scenes.
Explore the park for a whimsical setting, but don't forget to check the weather forecast!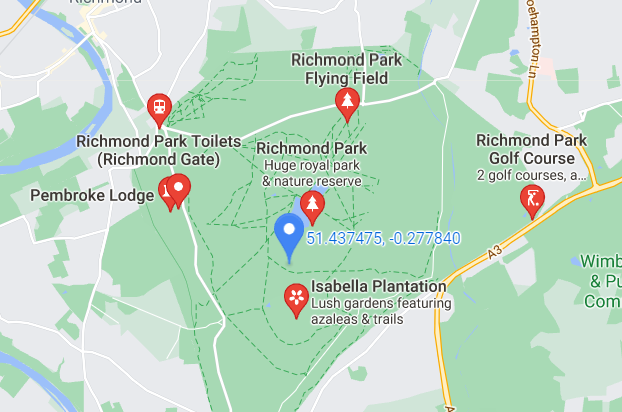 There are several great spots in Richmond Park, but this one could be your starting point.
Check out Sam's Instagram for some great inspiration!
5. Collins' Music Hall by Dan Lowenstein
Dan Lowenstein director and filmmaker highly recommends Collins' Music Hall in Islington for those looking for an underground dystopian feel. This unique and atmospheric spot was a successful theater before it burned down in 1958. Since then, the building hasn't been reconstructed, but it's been used as a stunning location for events, filming, and photoshoots.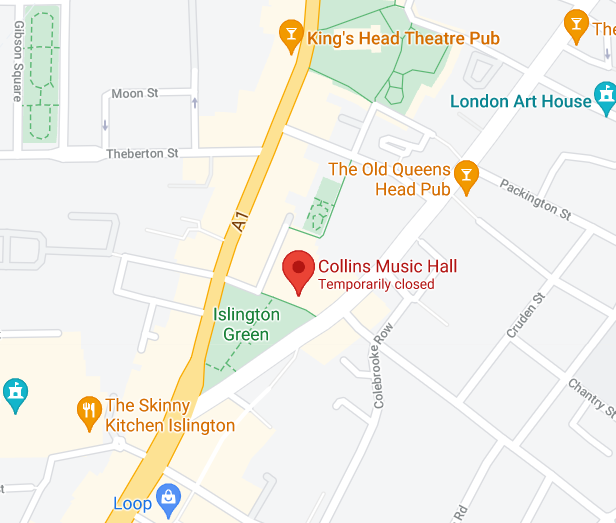 Collins' Music Hall can be booked through different agencies, like this one:

Find your way to Collins Music Hall and check out Dan's Instagram.
6. Great Scotland Yard Hotel (by James Cook)
When thinking of a best place to film, first one that springs to mind is his client, Great Scotland Yard Hotel. When looking for an interrior location in the south-west London with a luxurious, high-end, but vintage and dark vibe, look no further.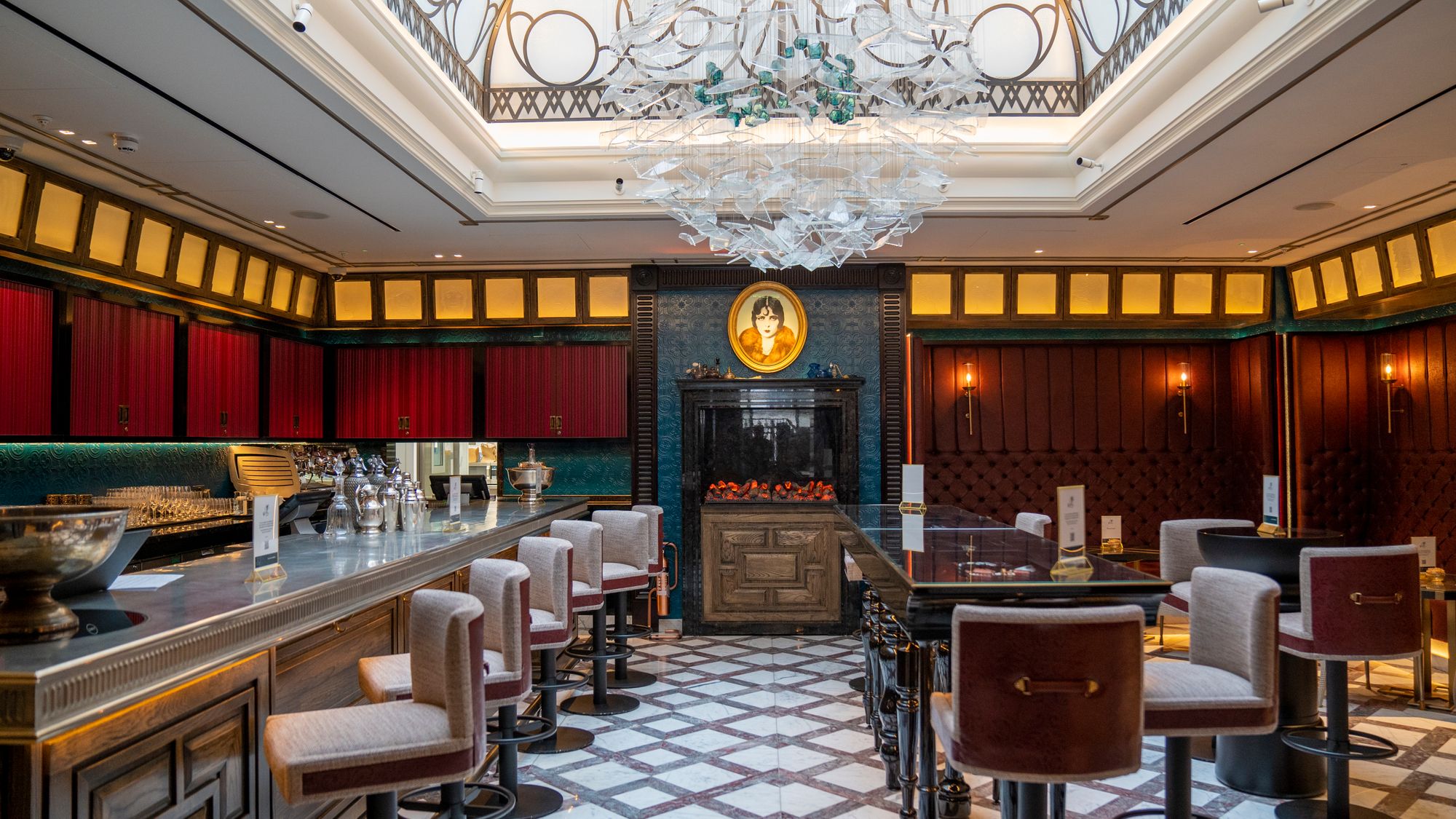 People are warm, welcoming, easy to work with... The location is unbelievable and every time I'm there, I'm inspired by the setting.
Bar and lounge by themselves are breath-taking. The shoots in this specific location revolved about gastronomy where the presentation of food and drinks is impecable.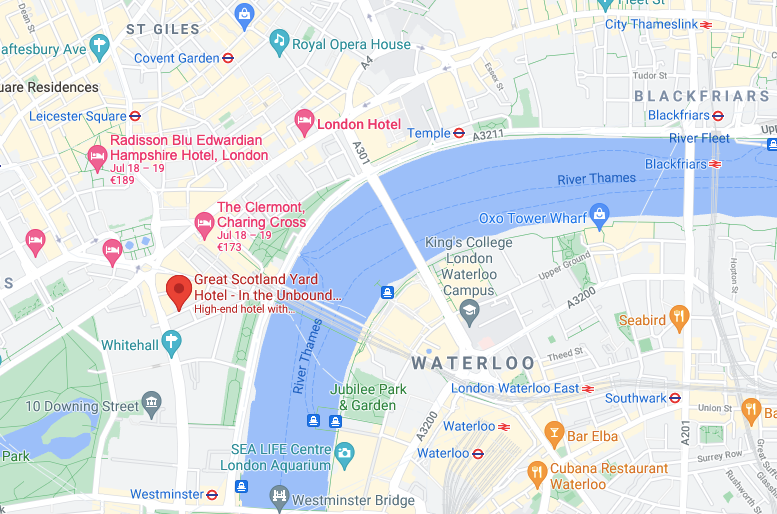 Find the Great Scotland Yard Hotel here.
James is a founder of FOSTER Studios in London, working locally with clients as Crystal Palace F.C., Crowne Plaza, Fever-Tree, YU, Secret London, Aristart, Bulb, Newbury Racebourse, Hamleys, and more. He provides high-quality, thoughtful and engaging content with an interesting storytelling element. James focuses on providing an affordable option to businesses of all sizes.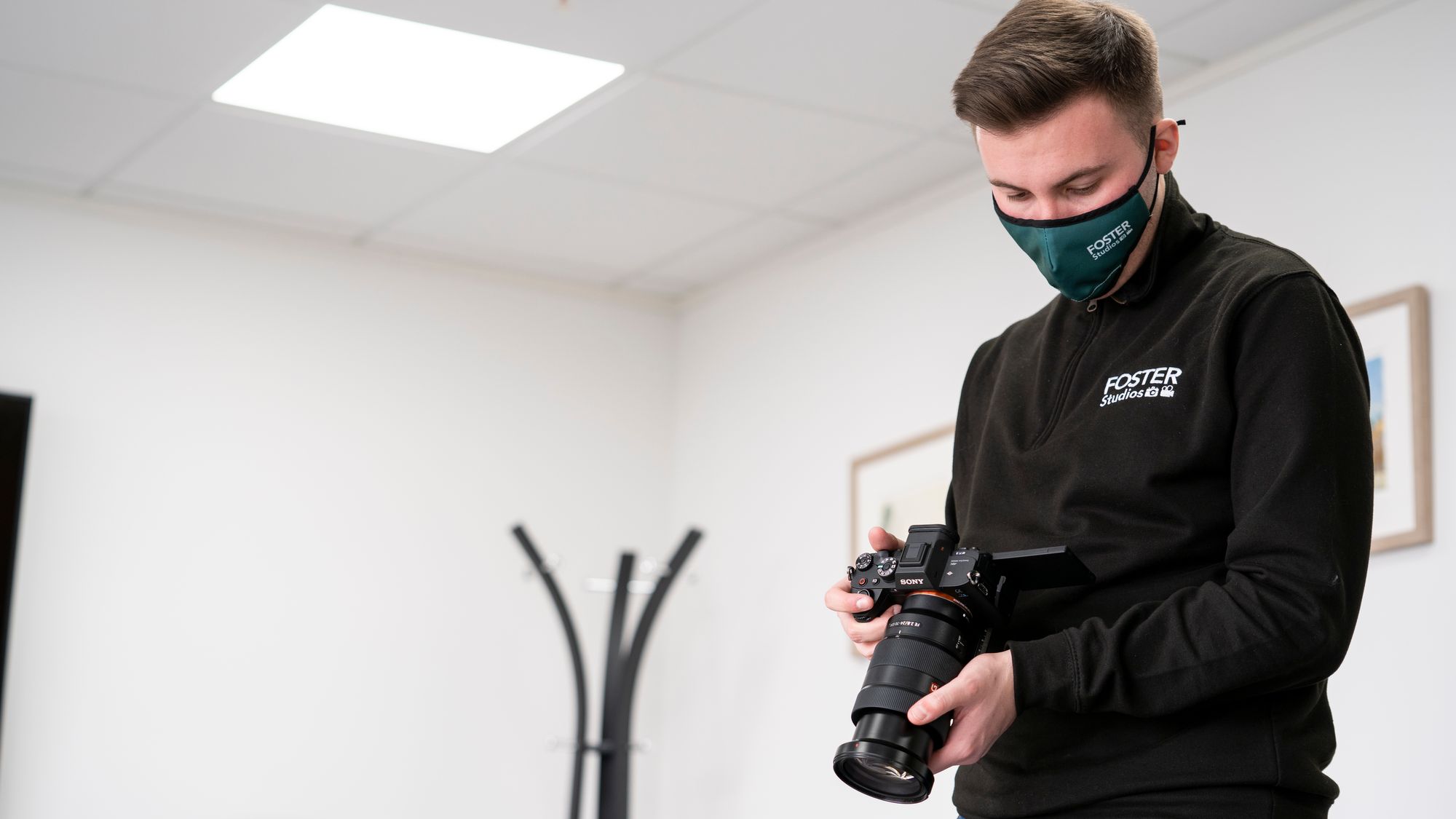 Check out more at https://fosterstudios.co.uk or follow James on Instagram.
7. Inés Sofía Montoya and Hampstead Heath
Peruvian Cinematographer based in London, Ines, started out with an interest in acting and photography by doing several photography courses while growing up in Lima, Peru as well as a BA Acting Course.
In 2016 she decided to move to London where she took various film short courses, and in 2017 started a BA Film and TV course at the London College of Communication at University of the Arts London where she won the Best Cinematography Award for the film "Mother".
She works as a freelance DoP and videographer on short films, documentaries, commercial projects, fashion films, live theatre, weddings, and events.
"I would say my favourite place to shoot in London would be Hampstead Heath. I shot a short film there a few years ago called HIDA. Hampstead Heath is a place that's really versatile and that allows you to experiment with light and texture.  Not only that but there are areas of the park where it can be quiet and secluded therefore it allows your creativity to flow. As a cinematographer it can be a great challenge and a learning space because it's outdoors and there are so many things that are out of your control. Working with all these elements will only help you grow as a filmmaker."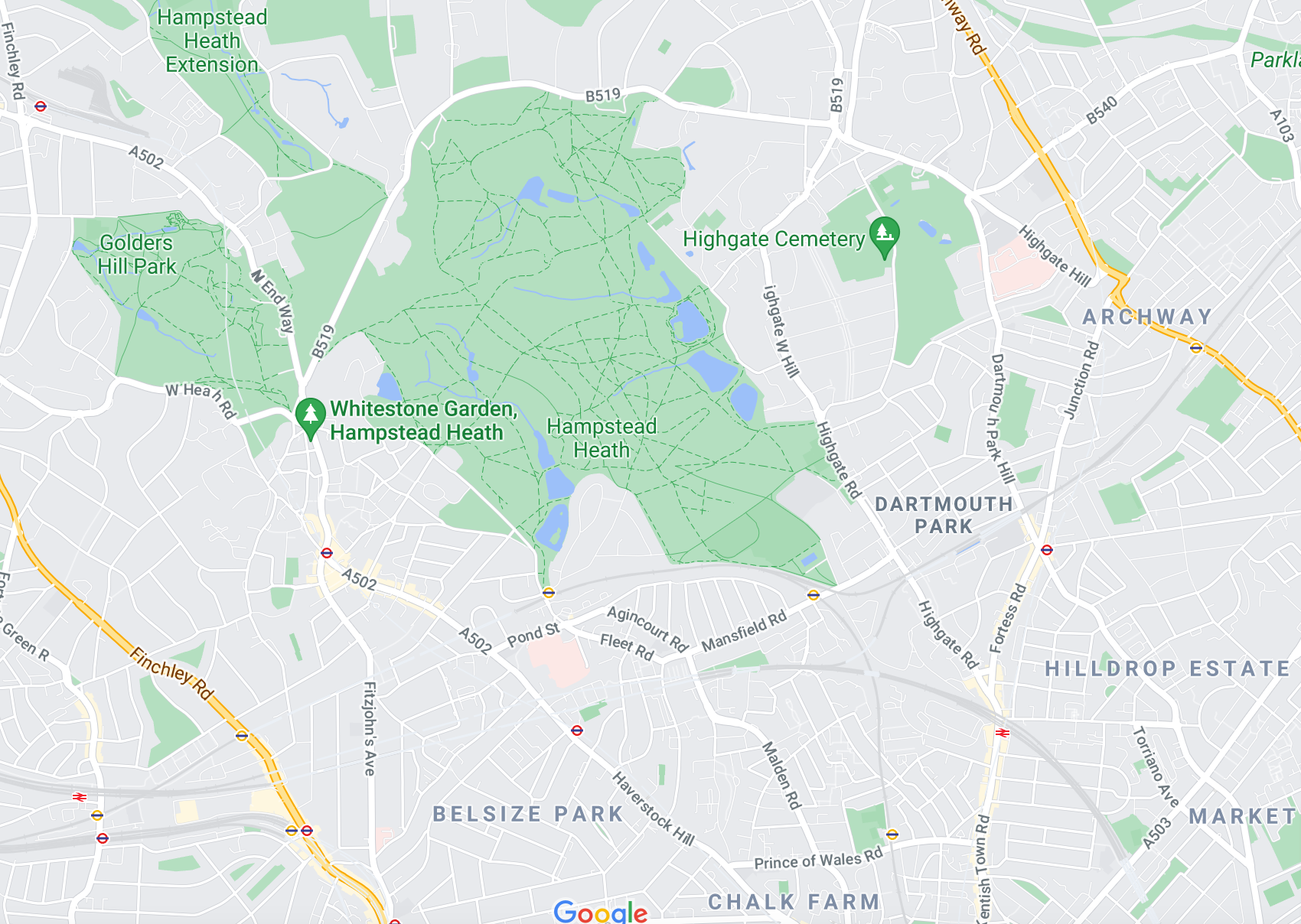 Explore the location on Google Maps. Can't go because you're stuck at home? No worries, check out our 7 tips for filmmakers working from home.
Learn more about Sofía and her work on her website and her Instagram.
8. Yana Rits at Rivoli Ballroom
Another amazing London-based cinematographer and photographer shares her secret spot to film!
"One of my favourite places to shoot in London is the Rivoli Ballroom. It's an authentic, very well preserved ballroom and two bars which allow you to achieve great period videos be it a music video, commercial or a drama project. It's got an intense scarlet tone in the main dancing area which creates a unique feel and visual atmosphere. I've done a couple of music videos there."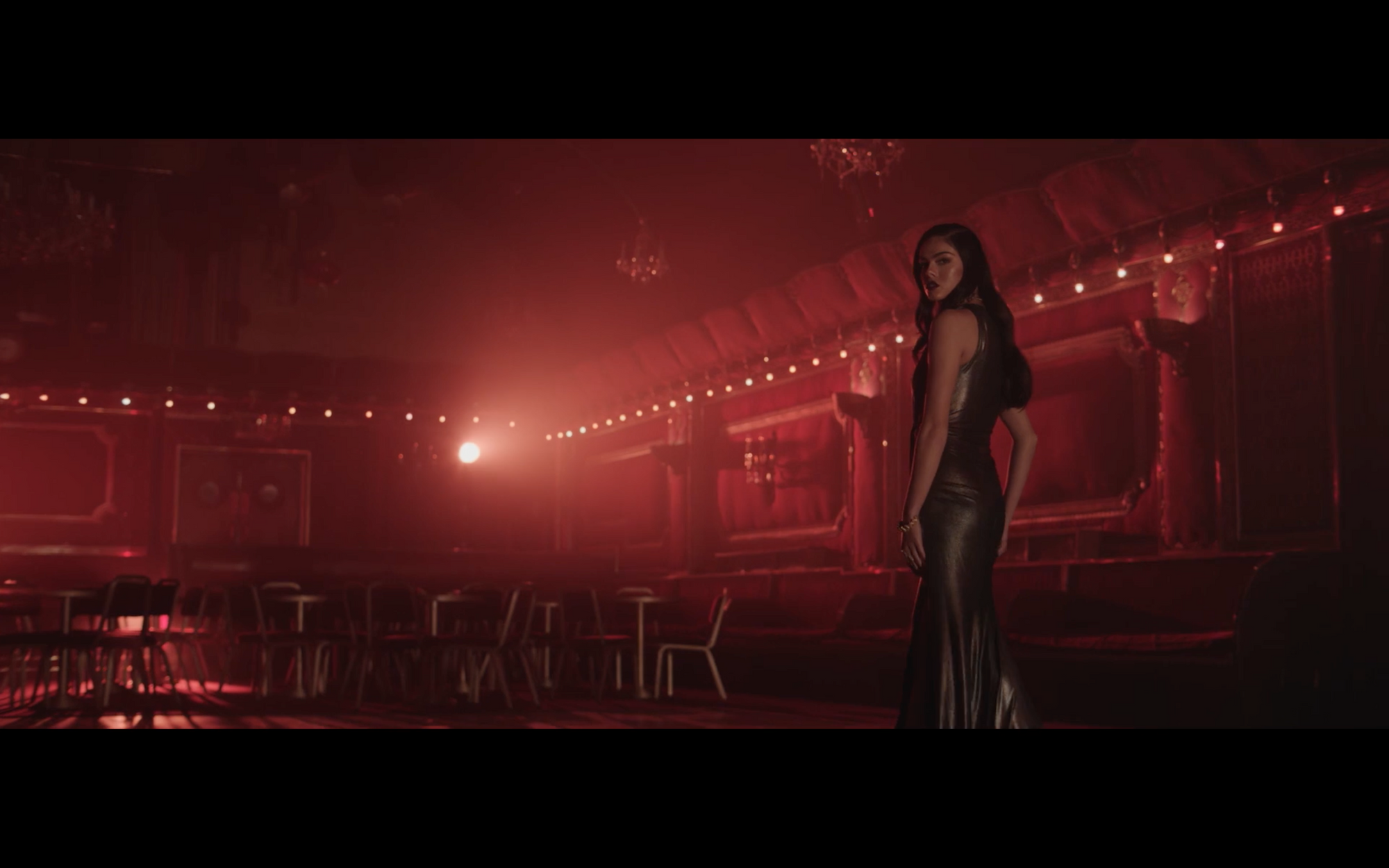 Explore the ballroom space at: https://www.rivoliballroom.com/.
See more of her work on her site or her Instagram.

9. Matt Harris at The Frontline Club in Paddington
Matt Harris is London and Essex based award winning Director of Photography, producer, and director specialising in high end documentary and branded content with over twenty years experience image making from photography to film working around the globe.
His career started out as an underwater photographer living in the Marshall Islands and was asked to shoot the first bit of underwater footage for a Brazilian TV Channel back in 1997. Since then he dipped into the narrative films and music videos too, recently finishing his first feature length doc – Rom Boys :40 Years of Rad which he produced, directed, shot, and edited. The movie was picked up by 1091 Pictures and has currently a 100% Fresh rating on Rotten Tomatoes, 8.7 on IMDB and 5 stars on Amazon and Apple.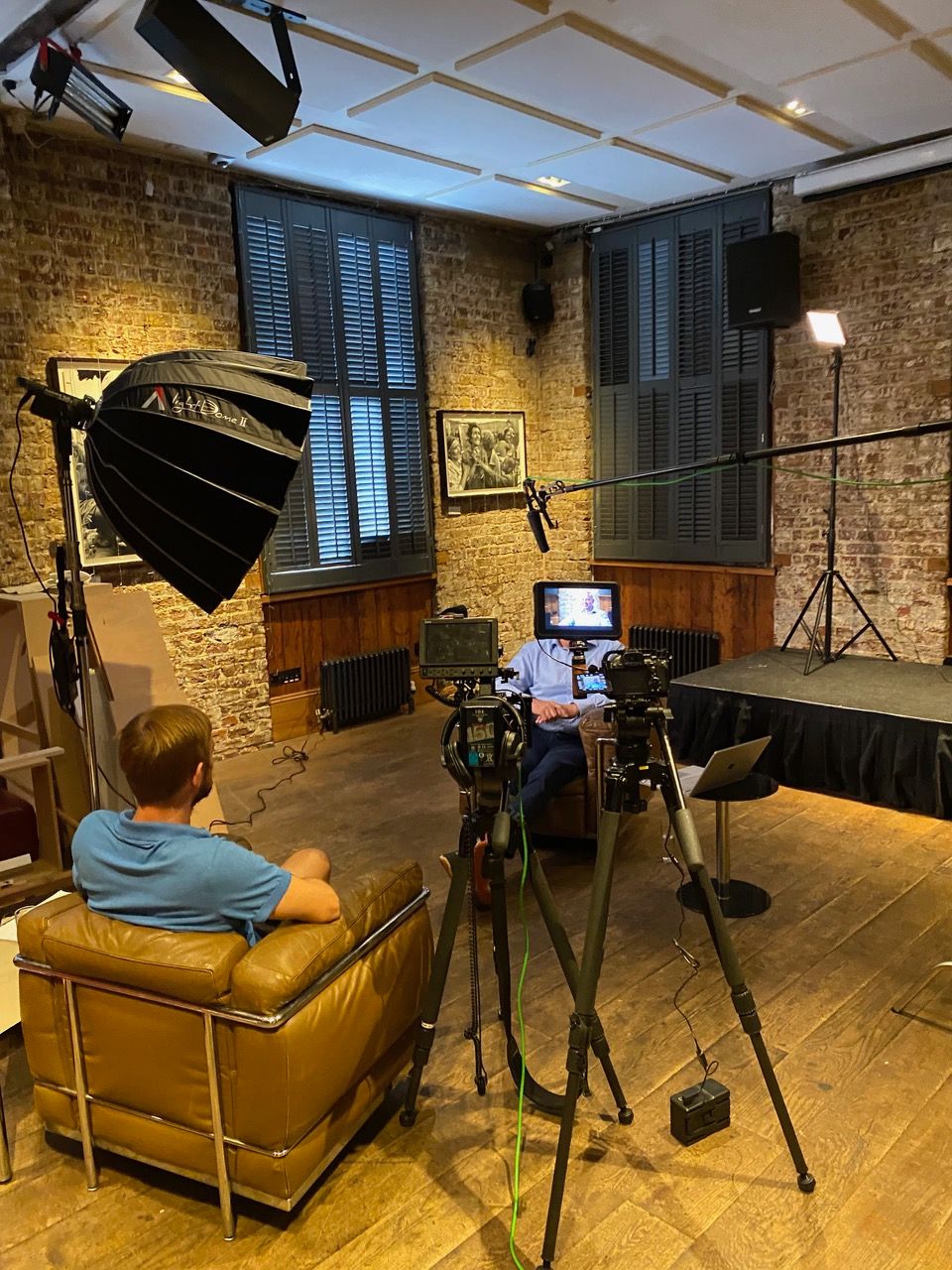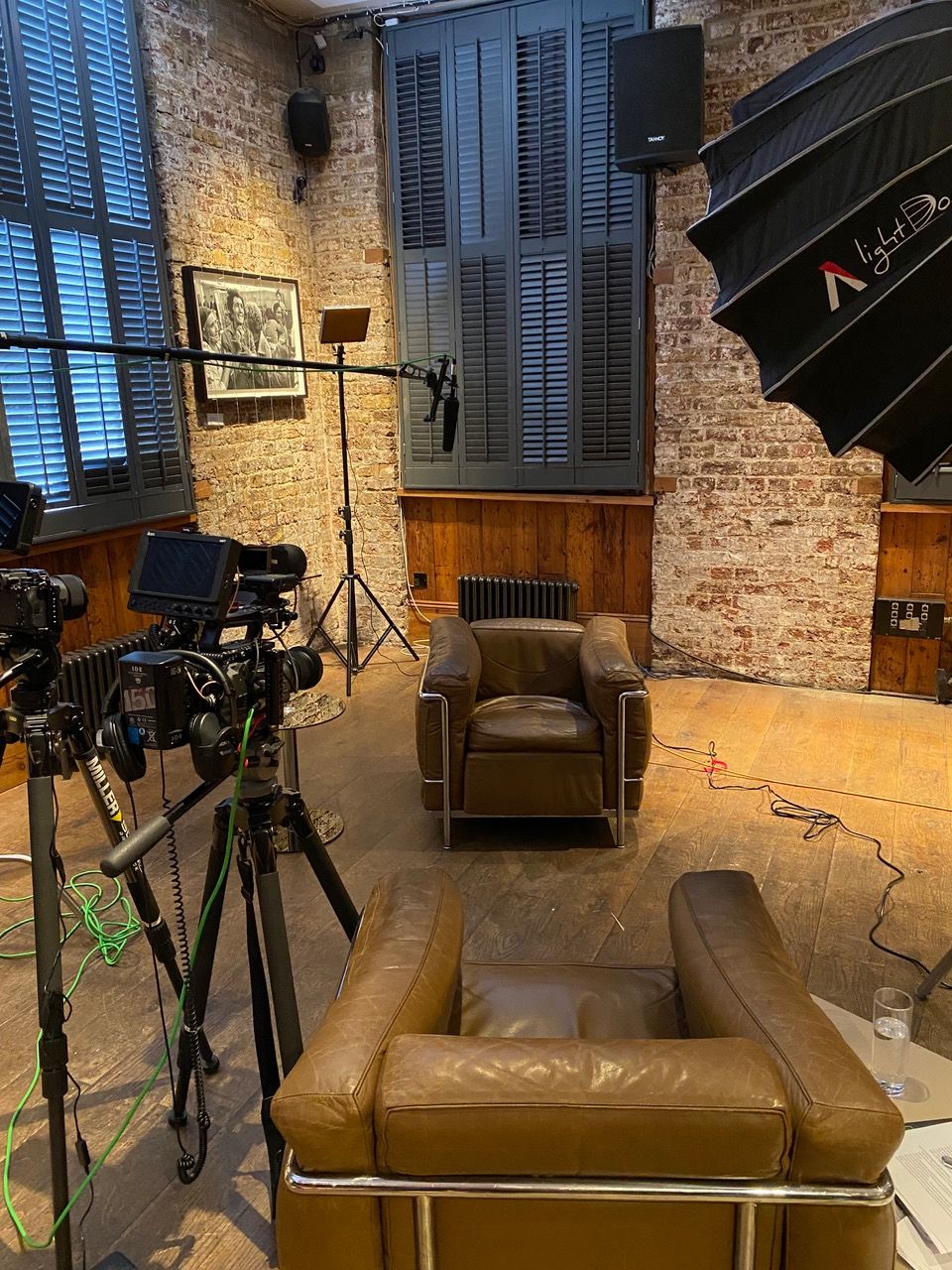 Discover more of Matt's work on his site or on his Instagram.
Closing thoughts
The city is your creative playground if you know where to look! Our list of great film locations in London should help you get started on your own filmmaking project.
Haven't found the perfect permit-free setting for your project? Then it's time to turn to the trusty location release form! Download our template today.
Add your next gig to the list of awesome movies filmed in London!