16 Female Photographers in London You Should Know in 2022
Photographs are way more than just a still image of a specific point in time. They tell stories, inspire, motivate, shock and amaze us.
We created this list to give attention to and celebrate some of the most exciting female photographers in London right now.
These photographers have impressed us with their attention to detail and devotion to their craft.
If you have ever wondered what it takes to become a photographer, you can read our extensive guide on Photography 101.
1. Holly-Marie Cato
Holly-Marie is both a photographer and a filmmaker. She specialises in travel, street and community photography, practising her craft all over the world.
Holly-Marie enjoys telling stories through her photography. One of her more powerful projects is the Vigil for Sarah Everard. Here she documented the protests against the injustices that were done to Sarah Everard. Her powerful imagery shows a community that has had enough of injustices.
If you want to learn more about Holly-Marie, check out her Instagram or website below.
2. Serena Bolton
Serena does portrait photography for different types of clients.
Her work is used for anything from the family photo album to promote the personal brand for different individuals.
She also does wedding photography to capture the big day for her clients. She always strives to capture the best version of her clients.
Check out her work on her Instagram or website below.
3. Amber Pinkerton
Amber hails from Kingston in Jamaica but currently resides in London.
Her work mainly focuses on art or fashion photography, and she finds her inspiration in Caribbean culture.
She also focuses on portraying racial issues, the judicial system and human rights and perform social commentary through her photos.
Concerning her fashion photography, she has worked with some of the biggest brands in the world like Gucci, Fenty & Nike.
If you want to learn more about her, go to her Instagram or website below.
4. Evelina Sarupiciute
Evelina is originally from Lithuania but currently resides in London.
She got her BA in Photography from London Metropolitan University in 2019 and has worked as a fine art photographer ever since.
In 2020 she released her project Stand still; Fig leaves, a personal project about safe space and the feelings of entrapment.
Check out her Instagram or website below.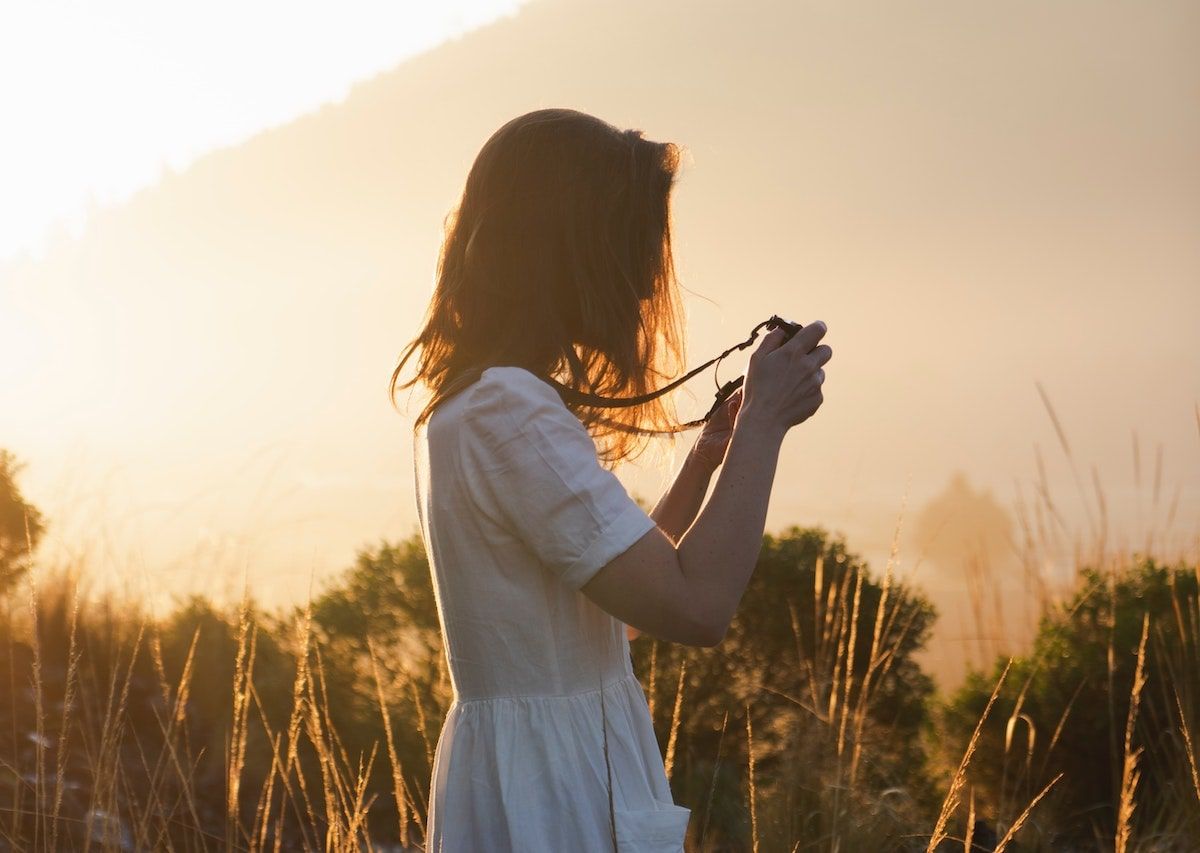 5. Alice Whitby
Alice focuses on doing portrait photography, typically in locations familiar to the subject. She loves photographing people in their own homes and observes how they interact with their environment.
Her project Guardians focuses on property guardians and their relationship with their temporary homes.
Do you have multiple offer packages?
My jobs are quoted on a job by job basis taking into account the number of days, how many images are required and what the usage is.
How would you describe your photography style?
I predominantly photograph portraits and people and my style is very relaxed and natural.
How would you describe your working style?
Friendly, personable and informal. I spend a little time getting to know the person or people I am photographing before I start shooting.  I work with natural light where possible and am always looking to capture natural and honest human interaction.
Can your client choose their favorite pictures and do you edit them?
Yes. I generally send my clients a wide edit from the shoot and then they choose their final selects which are retouched and supplied in high res.
Do you shoot only in London?
No, I shoot all over, where ever the work is! I am based in Somerset now and enjoy working in the South West, but I still travel to London for the majority of my bigger jobs.
What kind of work do you do?
All of my work is people-based so I mostly shoot portrait and lifestyle shoots for magazines and newspapers, design and advertising agencies, small creative businesses, charities and corporate clients.
If you want to check out her work, go to her Instagram or website below.
6. Hannah Brown
Hannah works with portrait and fashion photography. She works all over the UK and has done several shoots since graduating in 2020.
She has done photography for the fashion brand Indoi and photography for the musician Kelan Moore.
She is a recent Fashion Photography graduate of University for the Creative Arts based in Suffolk, England and works throughout Suffolk, Norfolk and London.
Through working with a subdued colour palette, a clam and serene mood is evident throughout her portfolio. A muted visual approach to her photography enhances the wistful, melancholy feel of the images.
Photographically she specialises in analogue techniques and processes and also has a background in digital.
Learn more on her Instagram or website below.
7. Agatha A. Nitecka
Agatha is a portrait and headshot photographer. She used to work with Film PR and marketing teams.
She has done headshots for actors like Saoirse Ronan, Rachel McAdams, Sir Ian McKellen & Robert Pattinson.
Now she mainly does portrait photography out of her studio in Holborn.
What kind of photography do you shoot?
I only shoot on 35mm film using natural light. I work in a very low key way keeping it all very nice and simple. I want the person in front of me to be comfortable and at ease – hence the natural light, analogue cameras and no intimidating photo gear.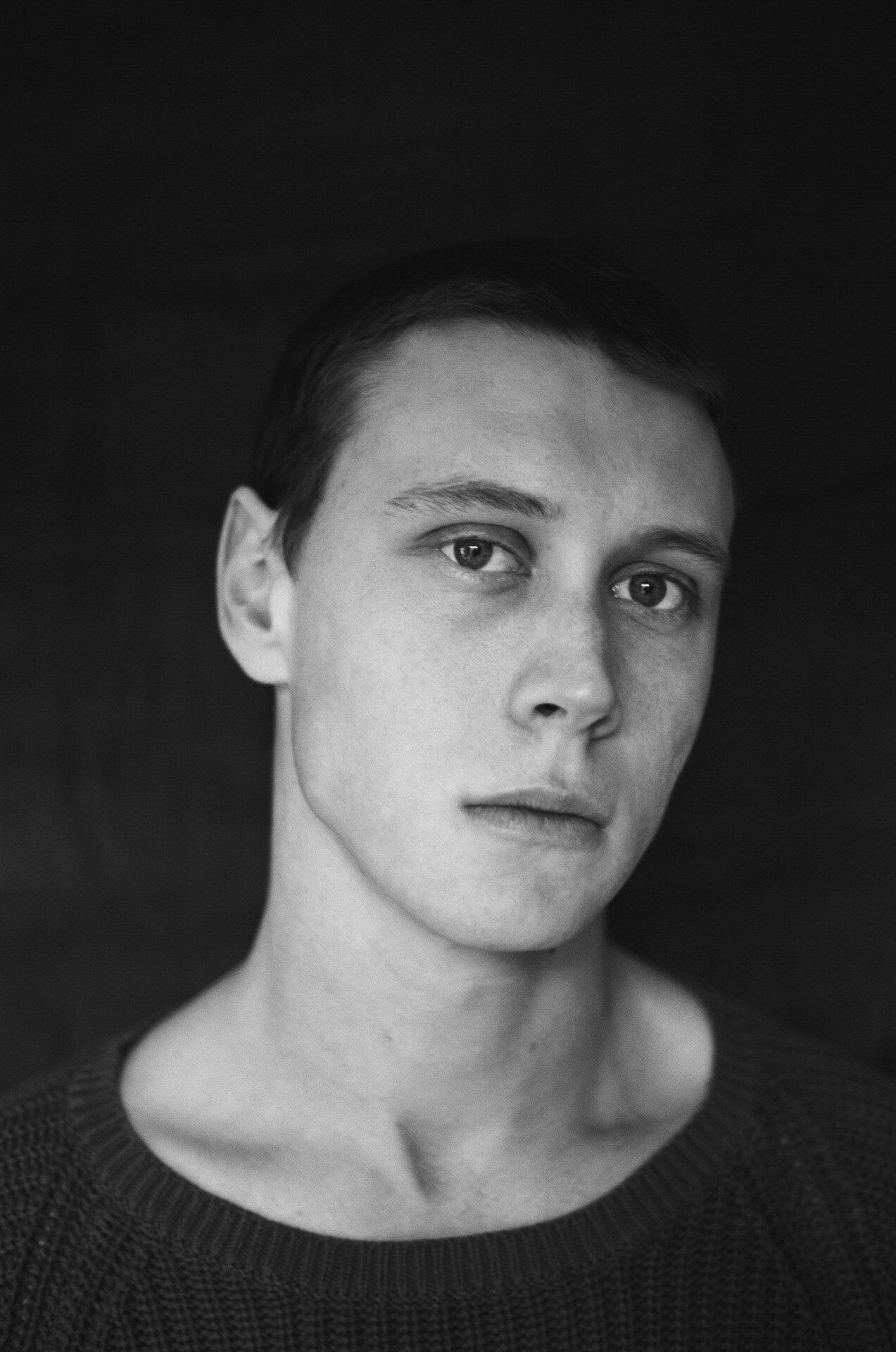 Find out more about her on her Instagram or website below.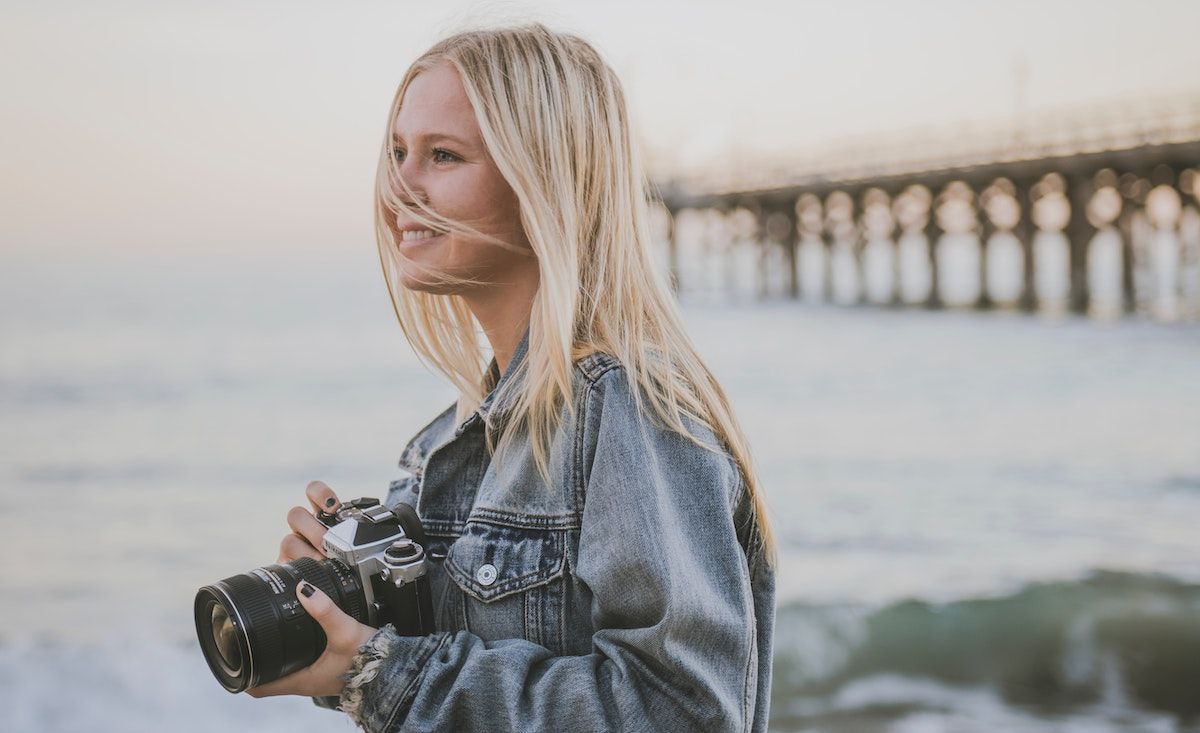 8. Daniela Luquini
Daniela is a commercial photographer who specialises in advertising. She also does a ton of other types of photography like fashion, portrait & event photography.
She previously covered the event XeroCon in London in 2018. Her photography helps her clients increase their brand exposure and communicate their activities with their audience better.
Check out her work on her Instagram or website below.
9. Emma Jane
Emma Jane works both with wedding and fashion photography. She has won multiple awards for her work. She has been a freelancer ever since she left university.
She walks around incognito at her clients' weddings to capture the people's happiness and perfect moments.
She always helps her clients get the best out of their day. She even acts as an interim wedding planner at times.
Learn more about her on her Instagram or website below.
10. Nicol Vizioli
Nicol was born and raised in Rome but currently resides in London. Nicol comes from a fine art background, which heavily influences her photography.
Her work has shown been at multiple international galleries. Other than photography, she also works with creating films.
Check out her work on her Instagram or website below.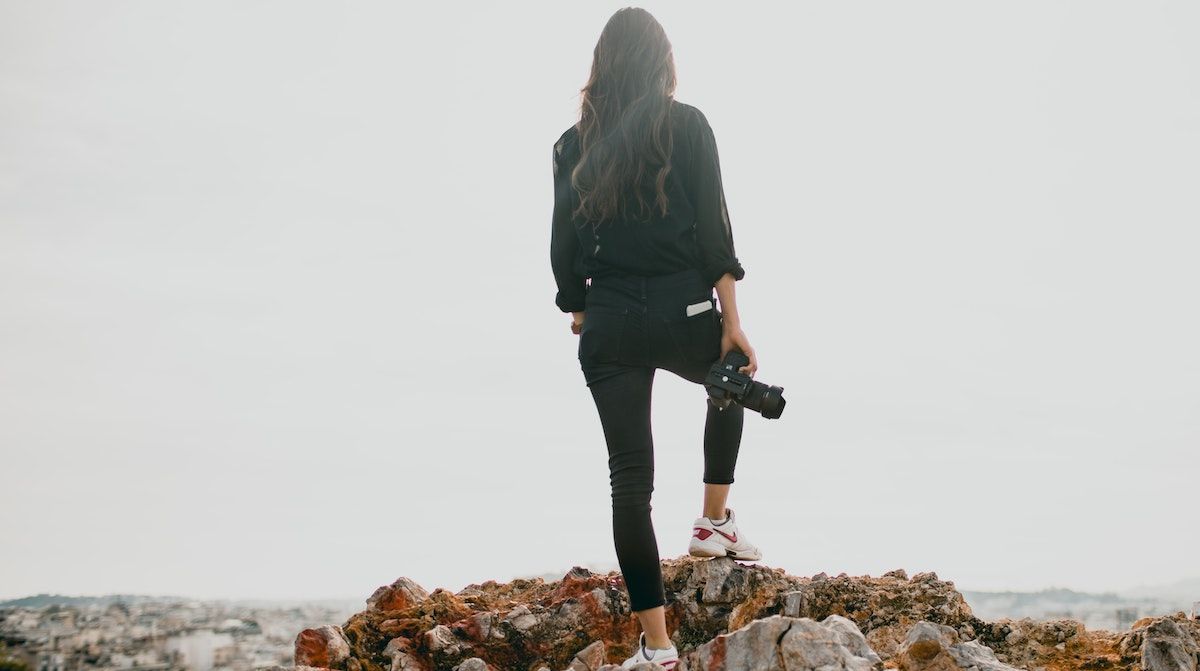 11. Bex Day
Bex Day works with fashion, documentary and portraits. Her style borders to surrealism and, she uses this to uncover her subjects.
This creates a bridge between her subjects and the audience, so they can better understand them.
In her past, she has worked with big brands such as Levi's, Burberry and Carven.
Check out her work on her Instagram or website below.
12. Jennifer McCord
Jennifer McCord works with portrait and lifestyle photography. She captures intimate and emotional pictures to create a powerful narrative of her subjects.
Jennifer has a talent for capturing music artists in their essence. She has photographed artists like Flight of The Conchords and Yungblud.
If you want to check out her work, go to her Instagram or website below.
13. Ellen Rogers
Ellen specialises in fashion and fine art photography. She hand-prints her work in a dark room and sometimes hand-paint it as well.
Besides her work, she is also studying for a PhD and lectures at a local university.
If you want to learn more about her, go to her Instagram or website below.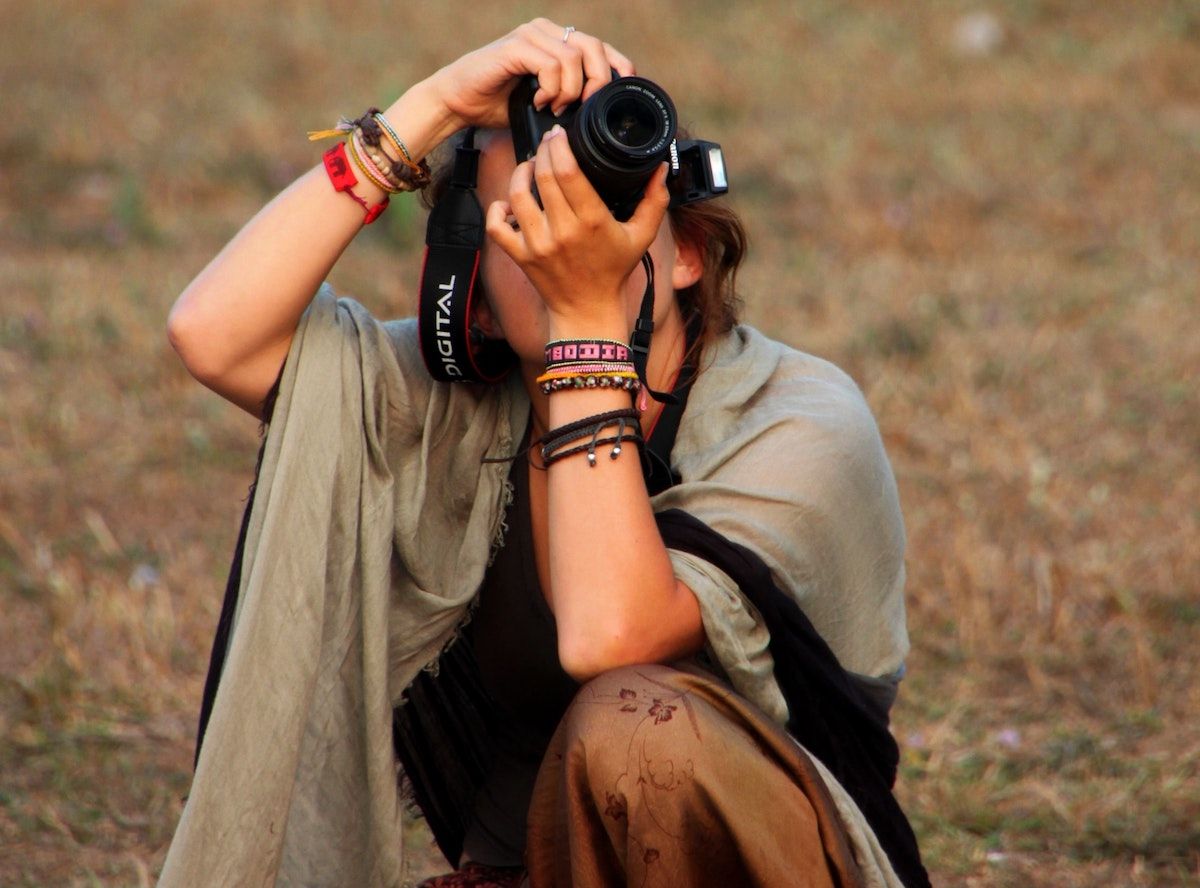 14. Mary McCartney
Mary's work is focused on capturing real intimate moments of her subjects. By doing so, she can portray a new side of them.
Mary's photography book From Where I Stand features different work from her career.
Check out her work on her Instagram or website below.
15. Daisy Walker
Daisy has lived in both Paris and Chile but currently resides in London, where she was raised.
In 2018 she released Solace sold as postcards to raise money for Solace Women's Aid.
Check out her work on her Instagram or website below.
16. Betty Laura Zapata
Betty is a documentary photographer. Born in Venezuela, she now lives in London. Her focus areas include social issues, political conflicts, health, immigration and gender violence.
She released a project called X-ray, which revolves around the continued crisis of the public hospitals in Venezuela.
Betty was also featured in our article on Documentary Photographers in London.
Check out her Instagram or website below.
Closing thoughts
Now we're at the end, and we have seen most genres of photography. I hope this article helped you find a photographer for your next project. Or maybe even find inspiration for your own work.
Are you looking for more photographers located in London? Then check out our article on Photographers in London.