17 Fashion Photographers in London You Should Know in 2022
While fashion and trends ever-changing, these dedicated fashion photographers spent years honing their craft to provide beautiful editorial, commercial and lifestyle shoots.
Are you interested in learning about fashion photography? Check out Fashion Photography 101.
Or head learn all the basics of the photography genre.
These creatives flatter and amaze every client. Read on to learn about these fashion photographers in London you should know in 2022!
1. James Nader
James Nader's outstanding work with editorial fashion, advertising and lifestyle photography connected him with international luxury brands and models alike.
James' images radiate a polished, cinematic style. Besides having developed his craft, he also worked 8 years as a creative director and producer, and therefore shows an understanding of all aspects of a production. He even shares his tips and stories on his blog!
Want to learn from James Nader? Check out our videos with him, where he gives a Comprehensive Guide to Fashion Photography and talks about the Best Camera Equipment for Fashion Photography.
Find out more about James at his website:  https://www.jamesnader.com/
2. Harley Weir
London-born photographer and director Harley Weir is known for her intimate and thought-provoking images and films. She uses color and composition expertly, creating personal, editorial and commercial projects that astound and amaze audiences.
Harley also co-published 5 books to date. Her book titled Homes captured refugee camps during October 2016 in Calais, France. All proceeds of this book went to charity La Cimade, a French charity protecting migrant rights, raising £10,000 for the cause.
Find Harley's work on her Instagram at: https://www.instagram.com/harleyweir/
3. Cherry Auhoni
Cherry Auhoni is a London-based art and fashion photographer with 7 years of experience in the contemporary creative industry. With a background in arts, she offers fashion, portrait and event photography.
Cherry's work has been featured in publications like Wonderland, Indie and Disorder Magazine.
Find Cherry's Instagram: https://www.instagram.com/cherryauhoni/
4. Ottilie Landmark
Danish-born, London-based Ottilie Landmark creates captivating photographers that often center around the topics of queer female identity and sexuality.
Ottilie graduated in 2019 from Central Saint Martins, receiving the Hugo Boss Scholarship while studying. She's worked with clients like Simone Rocha, Kelsey Lu and many more.
Find Ottilie's website: https://www.ottilielandmark.com/
5. Thanos Poulimenos
While Thanos Poulimenos is a London-based fashion photographer, he splits his time working from the UK, Greece and the US. He's seen his photos published in international fashion magazines.
Thanos works with editorial, campaign and portrait photography, and he also creates fashion videos!
Check out his portfolio:

6. Joseph Jacob Clarkson
Joseph Clarkson fashion photographer, creative director and stylist believes that fashion's future has to be inclusive.
His stunning portraits and fashion photos very featured in various magazines, including Vogue Italia and Schön Magazin.
Find Joseph at: https://www.josephclarkson.co.uk/
7. Pip Bourdillon
London-based fashion and portrait photographer Pip Bourdillon takes flattering, yet honest images of his clients and models. He frequently uses pops of color to bring life and great energy to his images!
His work was featured in publications like the LA Times, Sunday Times Culture and Soho House Notes, among more.
Check out Pip's website:

8. Dominik Kazancev
Dominik Kazancev, aka Domsilkbaby is a relative newcomer to photography. Even though he's only been in the industry for a few years, he's already been featured in several national magazines and in Canterbury High Street.
What makes your style unique?



How did you start with fashion photography?


Join him on his journey:
9. Bekky Calver
Freelance fashion photographer Bekky Calver shoots on location, in-studio and often on film!
Her glamorous and engaging fashion photos flatter her models and celebrate their beauty. Her commercial work impressed a wide range of clients.
Find Bekky's work at: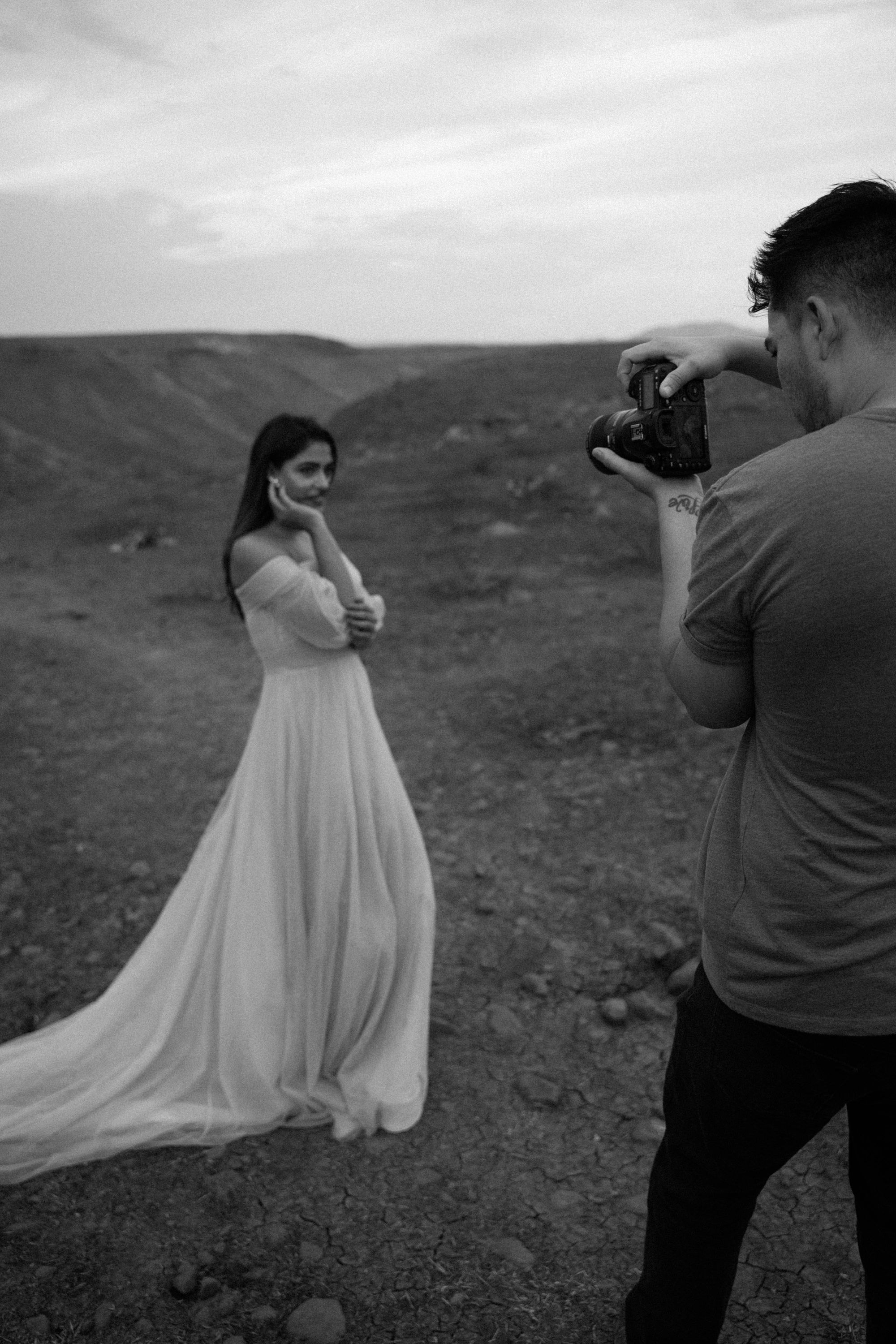 10. Kane Layland
Kane Layland enjoys taking photos of people with their own sense of fashion, not just solely driven by the latest trends. His contemporary-style images present his interpretation of culture.
Kane's been featured by several international publications, and he's worked with brands like Jimmy Choo, London Sox and Armani Exchange.


Learn more about Kane's work from his page:
11. Simone Steenberg
Art and fashion photographer Simone Steenberg is based between London and Copenhagen. Her work challenges conventional norms and pushes boundaries while showing off the beauty and individuality of a diverse range of women.
Simone's clients include Harrods, Selfridges&Co., Vivienne Westwood and many more.
Check out Simone at: https://www.simonesteenberg.com/
12. Stefano Brunesci
Stefano Brunesci is a British art, editorial and fashion photographer, based between Paris and London.
Stefano believes in keeping photoshop to the very minimum and often publishes unretouched work that emphasizes the passion and connection to the subject.
Stefano has been featured in Maxim, GQ Italia, The Forest and much more. Find his work at:
13. Joe Whitmore
Joe Whitmore is a fashion photographer with the focus of helping brands and agencies produce creative photographic campaigns.
Joe worked with clients like Country Attire, Niche Magazine and Matthew Collister. Find his portfolio at:
14. Paul Farnham
Paul Farnham is a contemporary London-based photographer, shooting narrative, intimate, yet cinematic shots.
His work's been featured in Harper's Bazaar and Vanity Fair Italy, and he had commercial clients such as Burberry, Dior and Disney.
Check out Paul's iconic images:
15. Gigi Umbrasaite
Internationally published fashion photographer Gigi Umbrasaite moved to the UK at age 17 from her home country, Lithuania. After studying Media Production, and Film and Screen studies, Gigi began focusing on her career and built connections around the Globe.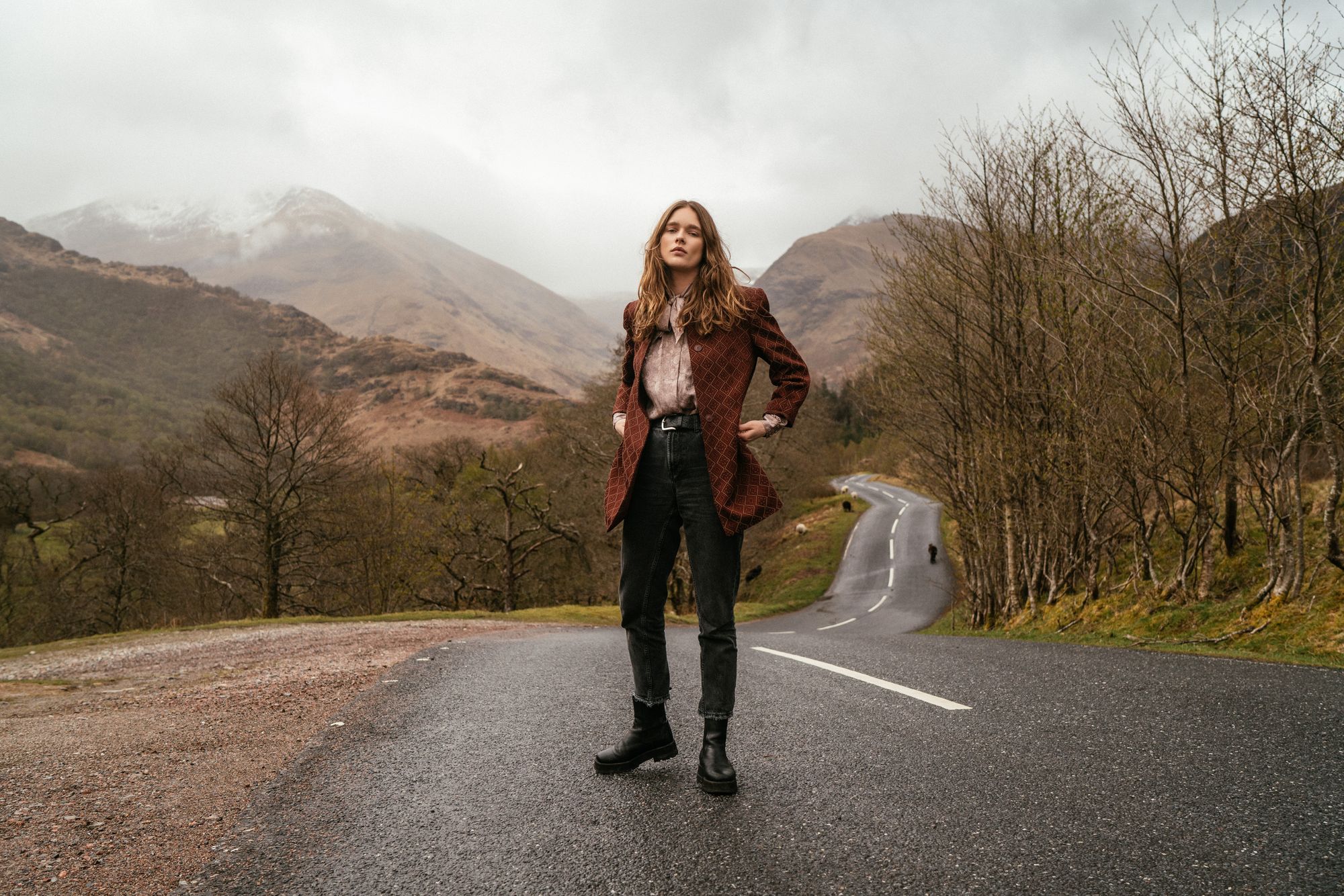 What makes your style unique?
I believe I am a master of natural light and still learning and finding new things about it. I love shooting in the sun, where many wouldn't. People say they can spot my work even before they see my name tagged next to it. I think my style is pretty natural, as little editing as possible, warm, happy. Looking at my pictures, you can always feel the connection between the model and myself.
How did you get started with fashion photography?
I grew up in a family of photographers – my dad and my granddad were both photographers. I started photography at a very young age, having it as a side gig, as a hobby. Later on in life, I have realised that this is something that I would love to do full time. It's been blooming ever since.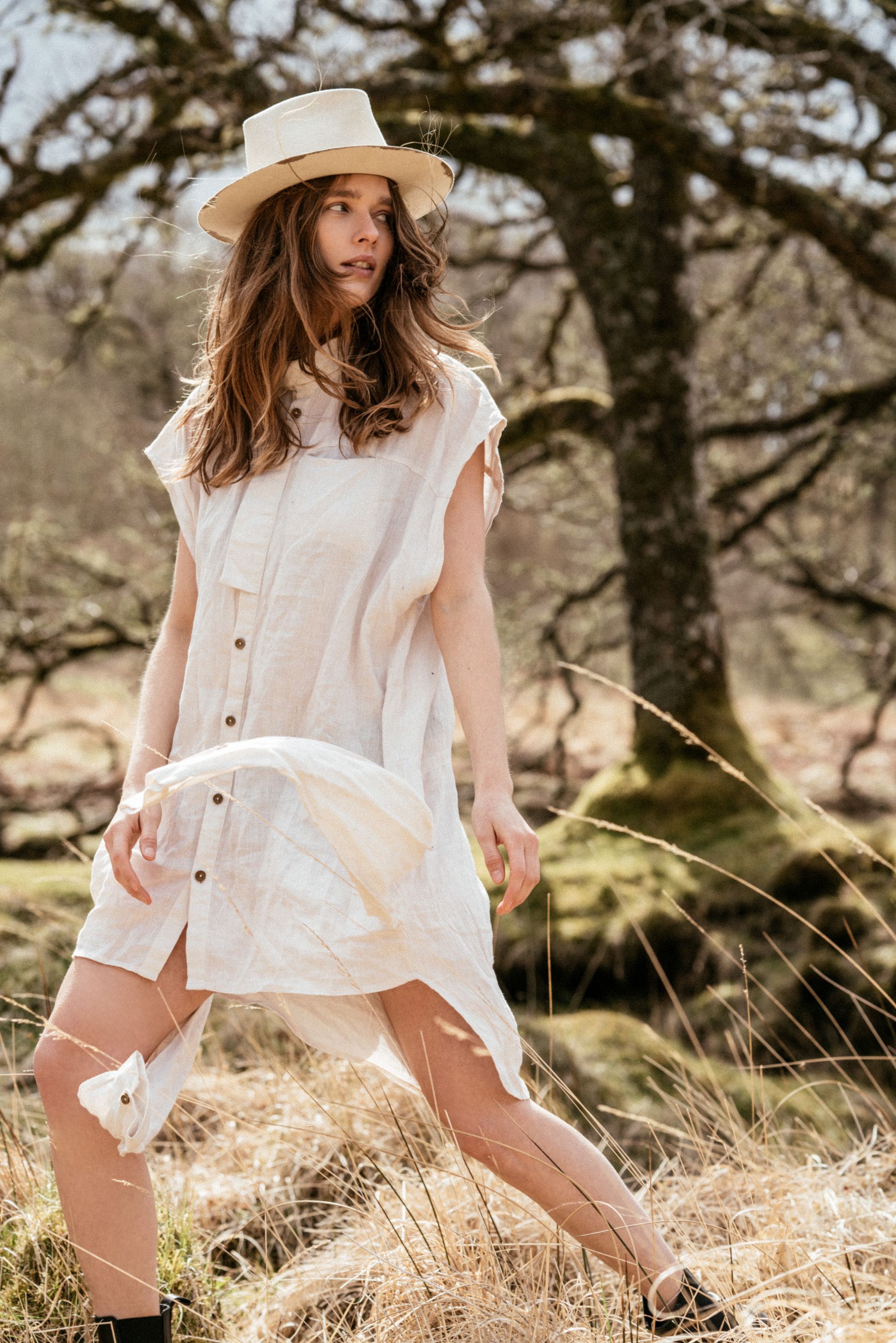 Gigi's frequent clients include GYMSHARK, BOY London, Varsity Headwear, Pocket Sport and more.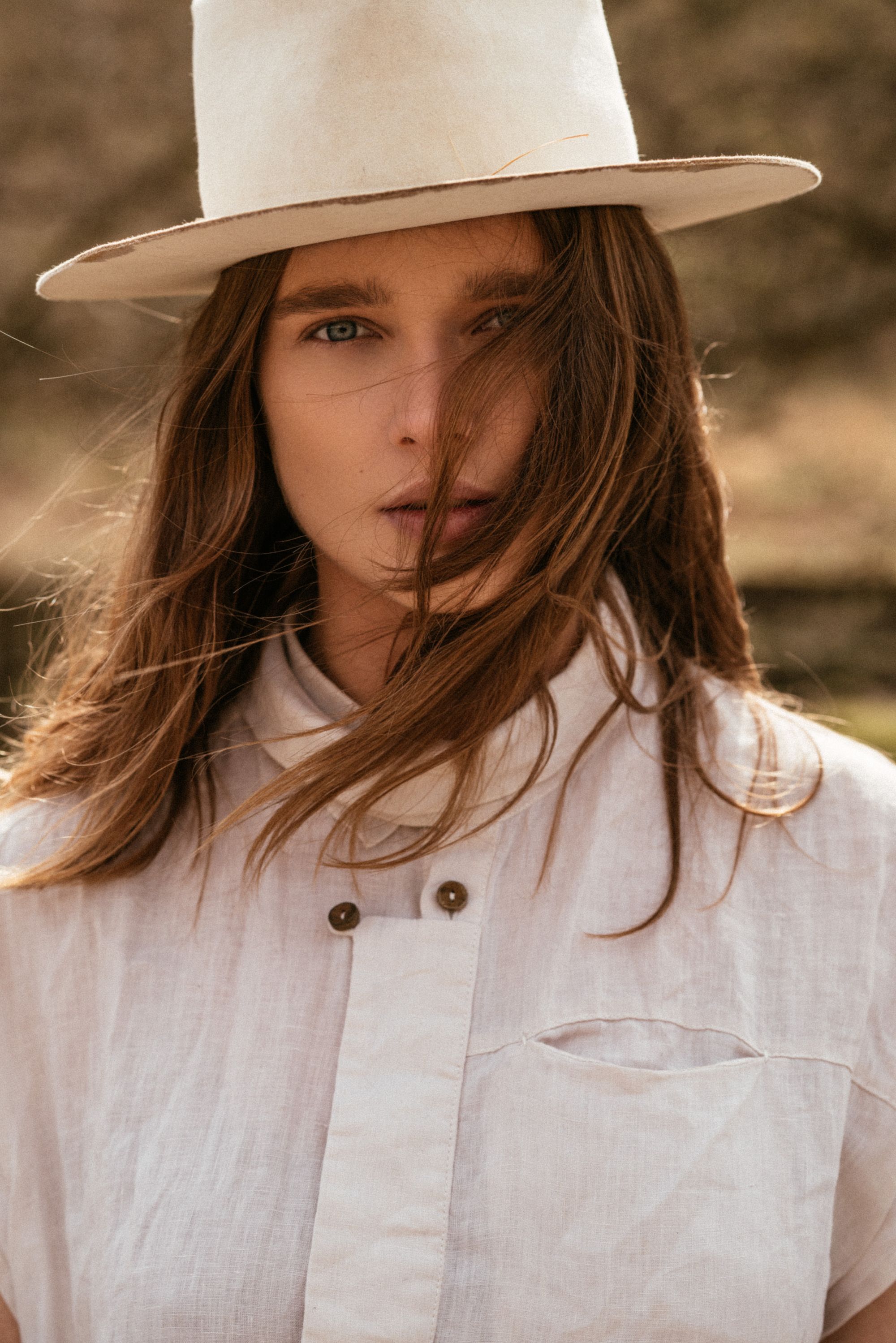 Check out Gigi at:
16. Tory Smith
Tory Smith became highly sought after in fashion, advertising and beauty photography through her creative energy and unique perspective. She's currently based between London and Lisbon.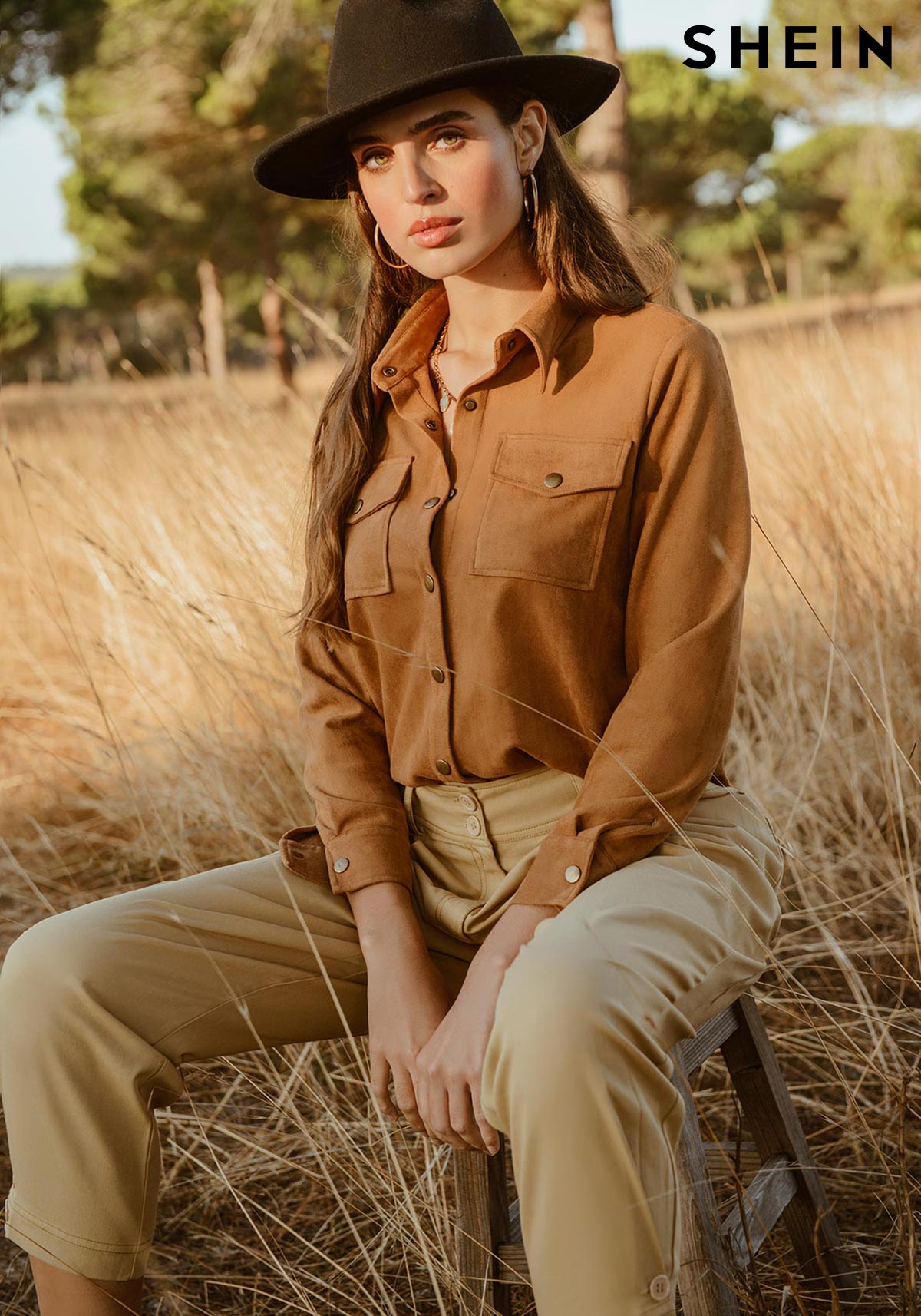 Tory's clients include: L'Oreal Paris, Aspinal of London, Harrods, Lee Stafford Hair & Beauty.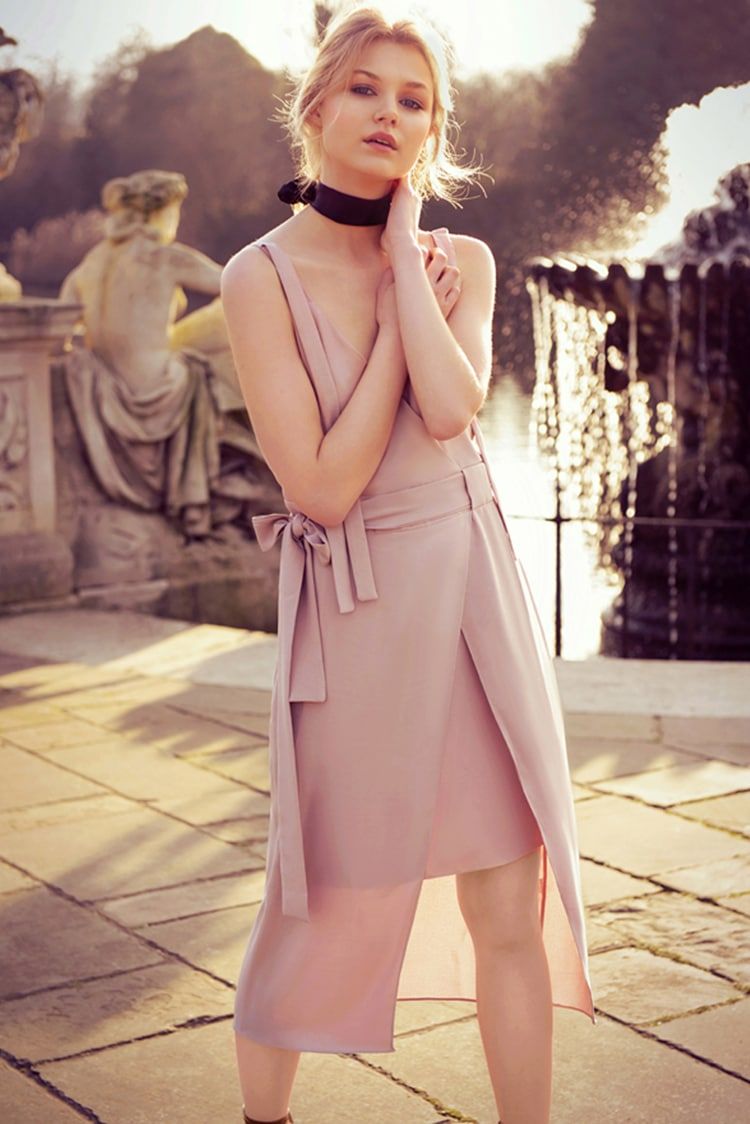 Check out Tory's work:
"It was a pleasure working with talented photographer Tory Smith. Tory perfectly understood the brief and went the extra mile to bring a fresh creative vision to the campaign. The team at L'Oreal were extremely happy with the results".
– Tony S – Creative Director – L'Oreal Elnett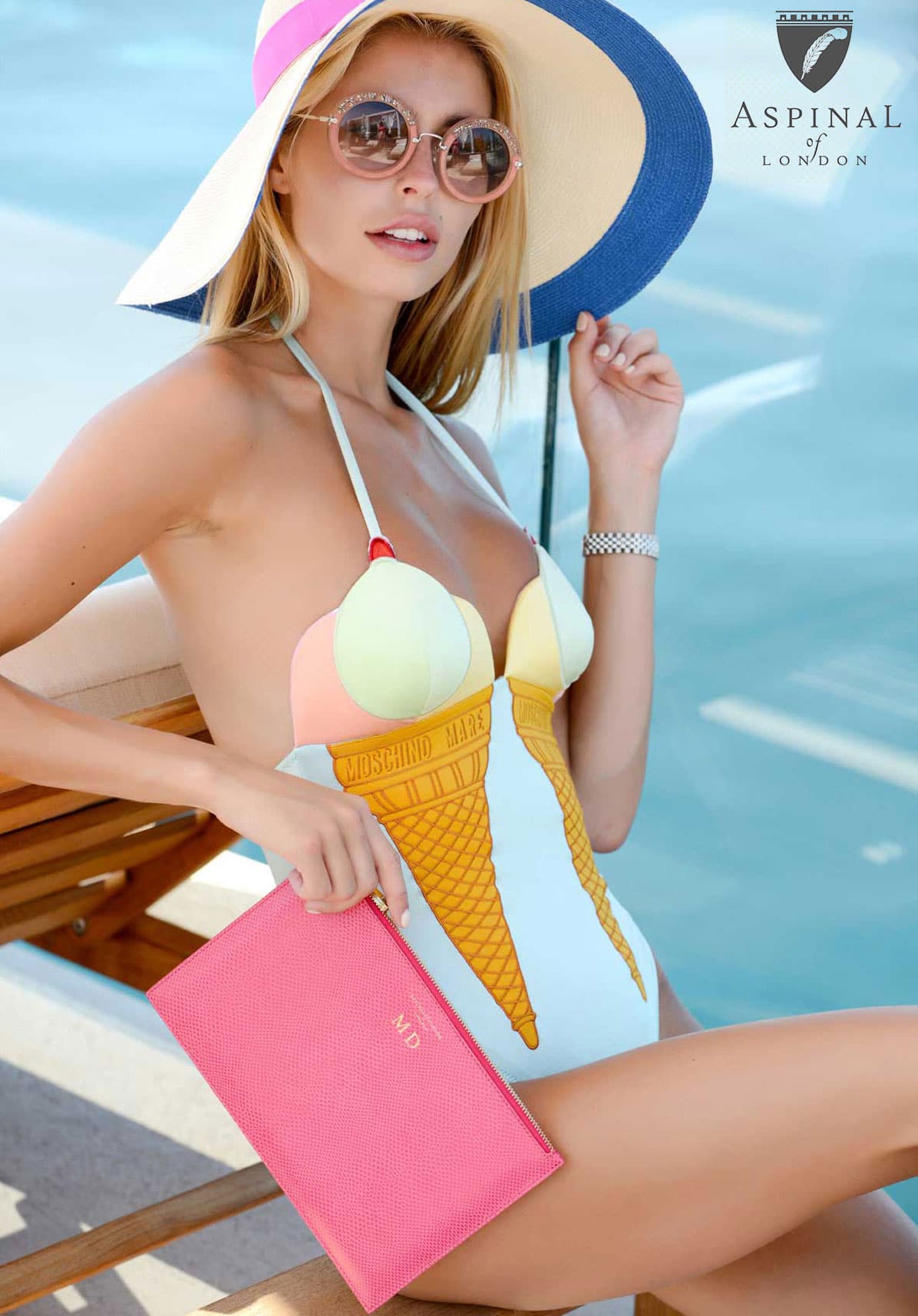 17. Ruth Rose
Ruth Rose works in fashion, advertising, lifestyle and lingerie photography. Her creative flair for pink dominates her Instagram as part of a fun personal project!
Ruth has worked with clients like Schwarzkopf and Revlon, she worked with Cosmopolitan and has been televised as guest photographer on Britain's Next Top Model and more.
Check out Ruth's work:
Closing thoughts
There's beauty in everything, but few people can capture editorial and commercial fashion shots like these fashion photographers in London.
Are you looking to improve your fashion photography? Check out this video with James Nader's Comprehensive Guide for Fashion Photography, or the Best Camera Equipment for Fashion Photography.
Already in the industry? Consider hiring or subscribing to a camera to take your craft to the next level.
Happy shooting!
Fashion Photography FAQ
How much do fashion photographers make in the UK?
It all depends on experience and quality, but the average salary is around £30,000.
How much does it cost to hire a fashion photographer?
Depending on the experience it can vary from £30 - 100£ an hour. Some charge less, and some charge more.
Is there a demand for fashion photographers?
Yes, there is an increasing interest and demand for fashion photographers. If you are a photographer who loves being creative, it is definitely a career path to consider.