DJI Mavic 3 Review: A Look Into DJI's New Release
Rent camera gear from local creators.
The DJI Mavic 3 and the Mavic 3 Cine are highly anticipated models of drones. But will they be better than their average predecessors? Read on for our full review and everything you need to know about DJI's latest drone.
Before deciding on what drone works for you, you will need some know-how on camera equipment so you can make the most out of your drone filming experience. Check out our page on camera equipment to get started.
Key features
Here is a quick rundown of all the features of this new drone that you'll need to know before you buy:
Weight: 895g (Cine weighs 899g)
46 minute flight time.
It comes with 'Mastershots' cinematic capture mode.
Advanced Pilot Assistance System and Active Track 5.0.
A compact and foldable drone with a dual-camera setup.
The primary camera has a 24mm lens with 84º FOV and a variable F2.8-11 aperture with 4X digital zoom.
The bottom camera has a 20MP Four Thirds sensor.
It also has a 12MP ½" CMOS Telephoto camera on the top with 28X digital zoom.
The 'Cine' version is more expensive, but it adds 1TB of internal memory and can be captured using the ProRes 422 HQ codec.
The standard version gives you 8GB of internal storage.
The 'Cine' model only comes as a package, with three batteries, two sets of ND filters, and a DJI RC Pro controller.
Omnidirectional obstacle avoidance.
OcuSync 3.0 (O3) image transmission (15 km range)
Can capture both raw and JPEG images.
10-bit D-Log and HDR video capture.
H.264 and H.265 recording at 200 and 140 Mbps.
Video specs: 5.1K/50p, DCI or UHD 4K/120p and 1080/200p resolution.
Photo and video quality
DJI worked with the Swedish company Hasselblad to create a custom L2D-20c camera for this new series.
Dual-camera system
On the bottom, the primary camera has a 20MP, Four Thirds CMOS sensor that has a 24mm lens with 84º FOV and variable F2.8-11 aperture. It can shoot images in 12-bit Raw format, and it offers 1-4X digital zoom. The hybrid zoom will switch to the tele lens as you zoom, which can do 7-28X Digital zoom.
This entire dual-camera system is on a 3-axis mechanical gimbal.
Above this camera is a 12MP ½" CMOS sensor. (You can activate this feature by going into explore mode.)
This new model allows you to record video at resolutions up to 5.1K/50p, DCI or UHD 4K/120p, and 1080/200p at 140 Mbps with H.265 and 200 Mbps with the H.264 codec. Pretty impressive!
A four thirds camera with Hasselblad colour
With this new series, you don't have to buy an expensive and bulky DJI Inspire and separately acquire a Zenmuse X5 camera to mount on the drone's gimbal. (It comes with it!)
The camera on these new models also has Hasselblad's HCNS technology, which enhances colour accuracy.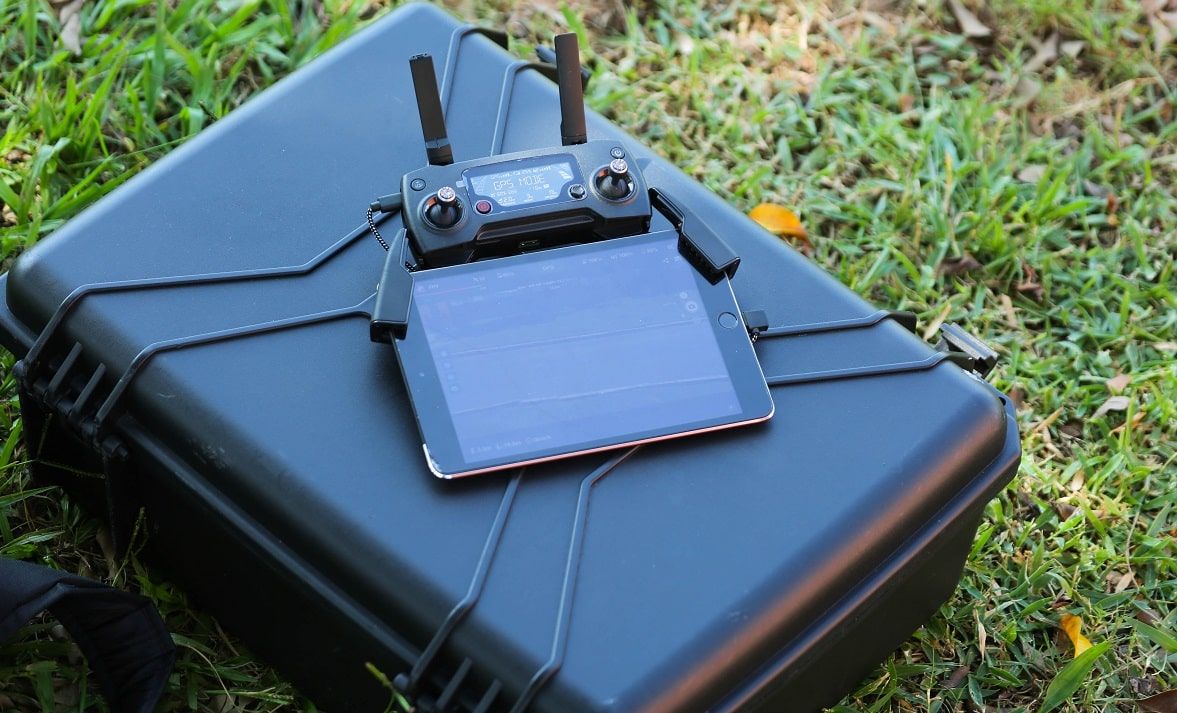 Design and remote controller
The DJI Mavic 3 is very compact and is designed to be able to fit in backpacks. Its propeller arms fold inwards and open again in seconds when you're ready for take-off. It has a darker design but still has that classic DJI Mavic look and quality.
When unfolded, the dimensions of the Mavic 3 are 347.5×283x107.7 mm. When folded, the dimensions go down to 212×96.3x90.3mm.
The weight of the Mavic 3 is 895g, and the Cine is 899g. This is great, considering it carries a battery capacity of 5,000mAh. Furthermore, its efficient propellers and motors give it a maximum speed of 47mph or 21 m/s in Sport Mode.
With this model, its design has been streamlined to reduce drag when in the air.
As for the controller, it is the same design as previous DJI Mavic models. There is a fixed phone holder at the top, and the control sticks can be put away at the bottom of the controller when not in use. There is no LCD screen for flight information, but you can find all of this on the DJI Fly app. The controller is large but has up to 6 hours of battery life!
DJI Fly App and flight modes
The new Mavic 3 and Mavic 3 Cine both use the DJI Fly app, which helps power and control your drone.
It showcases all the photo modes on the same screen, and when switching modes, the bottom right-hand corner gives you sliders where you can adjust the white balance, the ISO, shutter speed, aperture, and adjust your JPEG or raw imagery. (If you activate the 'video' option you can adjust the resolution.)
In the top right-hand corner, you'll find three dots that control options like selecting D-Log, video format, photo size and format, Airsense, and dealing with upcoming obstacles. You can also set height, distance limits, and either metric or imperial units here.
'Master Shots' helps you create professional-looking footage in-app. If you select a few parameters like proximity and landscape or portrait orientation, then the drone will fly around, capture shots, and stitch them together for you. (Sadly, this feature isn't yet available on the Cine model.)
Finally, the new model has ActiveTrack 5.0 so it can easily track objects and subjects while in an automated flight. This allows the drone to follow the subject even when out of shot. (This is a great feature for rookies!)
Enhances flight safety with all-around obstacle avoidance
This drone model was produced with beginner pilots or recreational flyers in mind. Therefore, it comes with multiple vision sensors to be able to detect obstacles up to 200m away.
It also has obstacle avoidance in its Advanced Pilot Assistance System 5.0, combinings six fish-eye sensors and two wide-angle sensors to sense obstacles in all directions. This works well in standard environments, but when tested with many obstacles the drone does get overwhelmed.
DJI Mavic 3 Accessories
With this new model, there are a whole host of accessories that you can get:
DJI 65W Portable Charger: This has a charging time of approximately 96 minutes. It comes with a USB Type-C output so is compatible with most notebooks and smartphones.
A Convertible Carrying bag: This comes with a backpack and a shoulder bag configuration that can fit your whole drone kit and more.
DJI Mavic 3 Wide-Angle lens: This offers a FOV of up to 108° for a more immersive FPV-style flight experience.
DJI Mavic 3 Storage cover: This lightweight cover protects the camera, gimbal, and propellers when on the move.
DJI ND filters set: These filters will help your camera in any bright-light situation and come in either ND4/8/16/32 or ND64/128/256/512.
DJI 10Gbps lightspeed data cable: With this, you can download materials from your drone to your computer at high speed.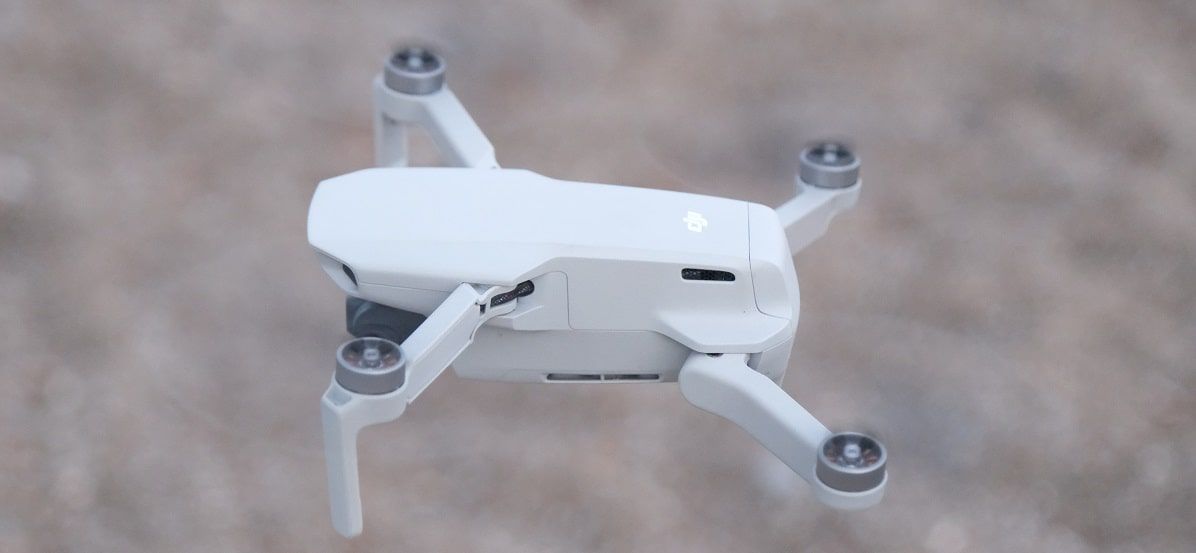 DJI Mavic 3 availability and price
You can order the DJI Mavic 3 and the Mavic 3 Cine today for either $2,199 or $2,999 for the Cine. (or $4,999 for the Mavic 3 Cine Premium Combo.)
You can purchase it from many different online retailers, but Amazon is always good for the price and quick arrival.
Pros and cons
Pros:
Fantastic Four-Thirds camera.
Comes with an adjustable aperture.
Has improved safety features.
Its Telephoto lens works great as a backup.

Cons:
Way more expensive than the previous Mavic series.
Some features were missing when it launched.
The standard controller doesn't have a flight info screen.
It has issues with European classification.

Rent or subscribe to a drone
I hope this article made you a little wiser on the new DJI Mavic 3, and maybe it even prepared you to buy one yourself!
Or maybe you would like to rent or subscribe to your next drone. Check out our website for everything available in your area.
DJI Mavic 3 FAQ
When is the dji mavic 3 release date?
The new DJI Mavic 3 came out in November 2021. More features are expected to be released in January of 2022.
What is price for the DJI Mavic 3?
The Standard DJI Mavic 3 will run you about $2199.
Who should get the DJI Mavic 3?
Given its pricing, the DJI Mavic 3 is aimed at professionals. With features such as its reliance on the DJI Fly app, average consumers are also targeted with this model.