Best Camera Stabilizer – Find the Gimbal for You
Rent camera gear from local creators.
Up-and-coming content creators have fought for decades against the biggest giveaway of amateur film production: camera shake. Finding the best camera stabilizer for you is the solution.
There's a vast amount of options when it comes to stabilizers, including tripods, gimbals, and Steadicams. They're compatible with different camera types and smartphones, so you need to do your research before committing to a model.
To make this easy for you, we compiled this list of the best camera stabilizers to consider. If you're ready to jump in, rent or subscribe to a gimbal now.
Relevant factors when choosing a stabilizer
There are 5 factors to keep in mind when looking for the best camera stabilizer for your project:
Compatibility
Versatility
Weight
Balance
Price
Let's break down these factors that make the best camera stabilizer.
Compatibility
Don't buy a stabilizer that doesn't fit your camera. Simple as that.
Always check for camera compatibility and payload limits (maximum weight) before you make a purchase.
Versatility
If you're looking to add new camera equipment to your base gear, you'll need to consider for how many projects and in how many ways you can use your new stabilizer. Some are very adjustable, while others accommodate only certain brands or camera sizes. Keep that in mind to get the most value out of your new gadget!
Weight
The best camera stabilizer has to be light, otherwise, you're lugging around unnecessary weight for hours on end. The ideal camera and gimbal combo shouldn't be much heavier than 5 kgs, but this often varies depending on your purpose and goals.
Balance
The point of using a gimbal or other stabilizer is to create smooth shots with as little effort as possible. If your stabilizer is off balance or unhandy, it will be very inconvenient to handle.
Price
The price of the equipment, as always, plays a serious role in their perceived value. We took this into consideration to bring you the best deal.
Renting a gimbal can be a great way to keep costs low while still getting the best equipment for your project.
Gimbals vs Steadicams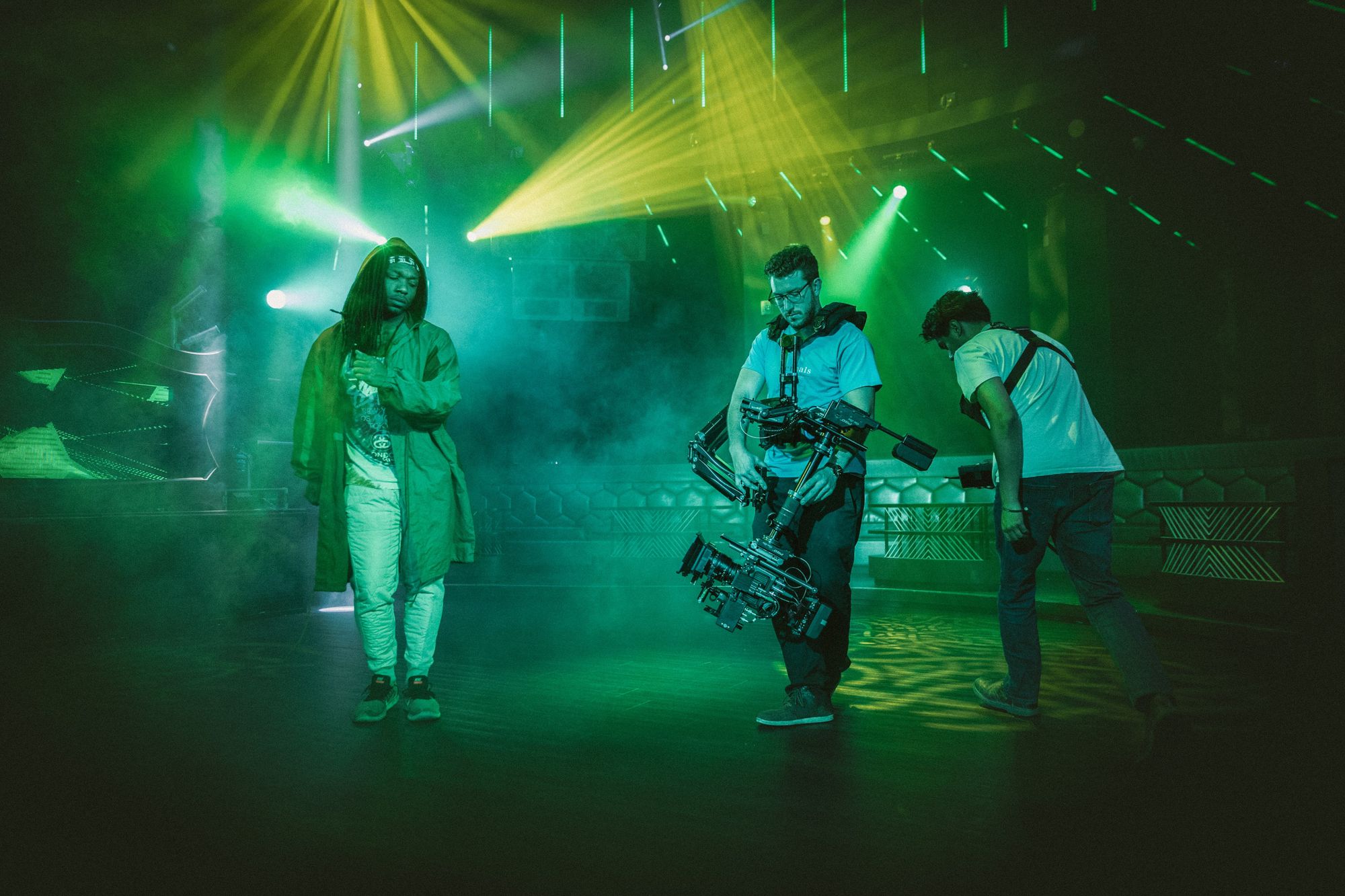 To make an informed choice, first you need to know what kinds of stabilizers are available on the market today.
You're probably familiar with tripods that allow you to prop up a stationary camera with no shake. These will not be the focus of our list.
You've maybe heard of Steadicams, the father of unfixed stabilizers. Steadicams have been around since the 70s and even won an Oscar for technical innovation. They rely on inertia, meaning that they're quite heavy. They'll also cost you tens of thousands of dollars realistically.
Enter the gimbal. Gimbals are relatively new to the market, and they've quickly become popular for their weight and ease of use. The gimbal is an electronic solution that measures the camera's position at all times and negates shake by counterbalancing the camera's movements.
In this article, we'll focus on gimbals. Looking for the best Steadicam? We recommend checking out the Flycam HD-3000 or the Glidecam HD-PRO.
The best camera stabilizers in 2023
Here's the list of the best camera stabilizers for your next project, in no particular order.
DJI Ronin-SC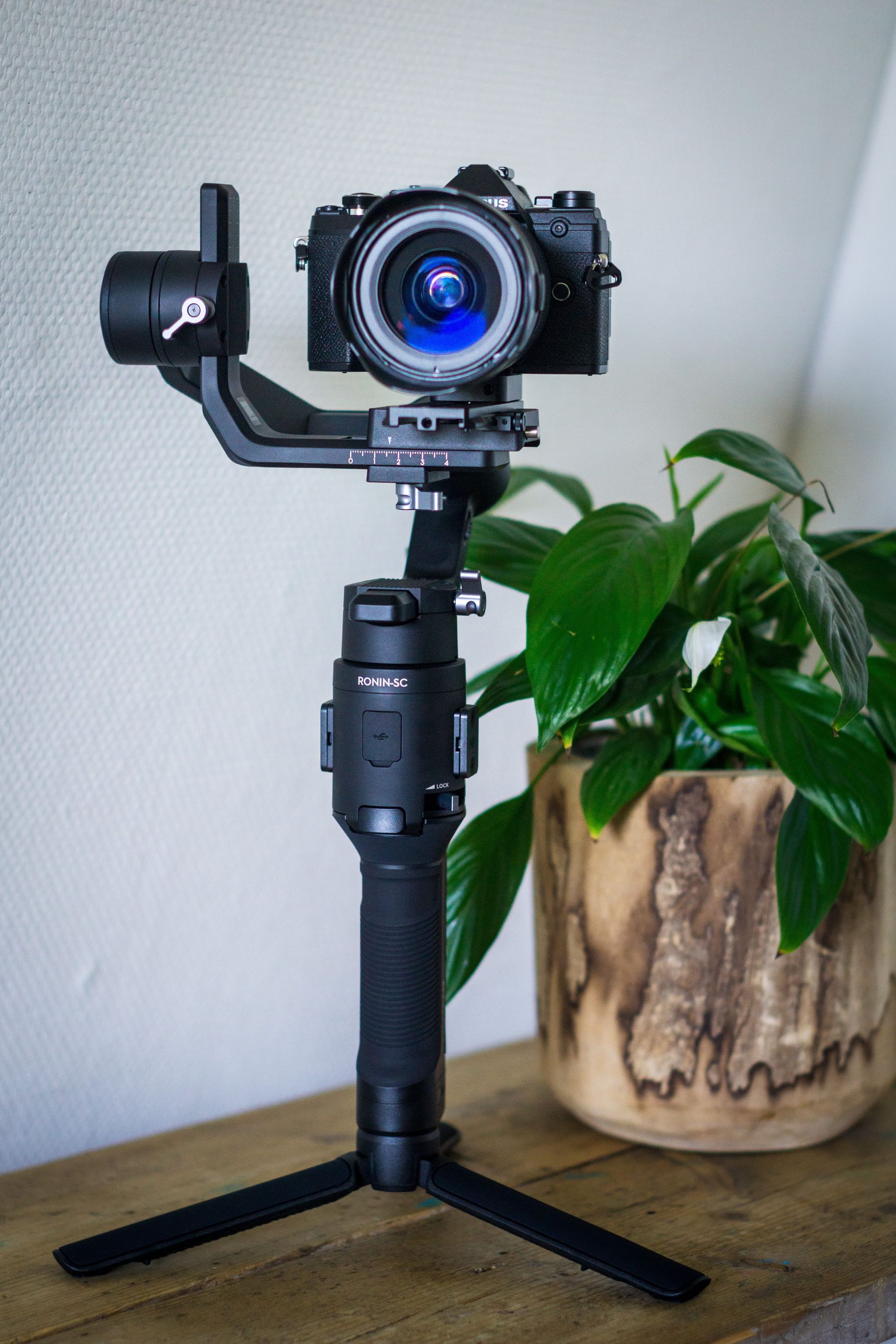 The DJI Ronin-SC is a tried and tested 3-axis stabilizer for mirrorless cameras. It's been created to meet strict performance standards, and it can support 2 kg while achieving a smooth, cinematic shot.
The Ronin-SC is built with magnesium and aluminum combined with other quality composite materials to provide excellent support and performance while staying at an easily operated 1.1kg.
This model has great dynamic stability. In sport mode, it's ready to effectively compensate for sudden motions and changes in direction.
The DJI Ronin-SC has an unlimited pan axis that elevates its payload above the roll axis, allowing you movement with no obstruction. It can also be packed into a smaller case for ease of transport.
Zhiyun Weebill-S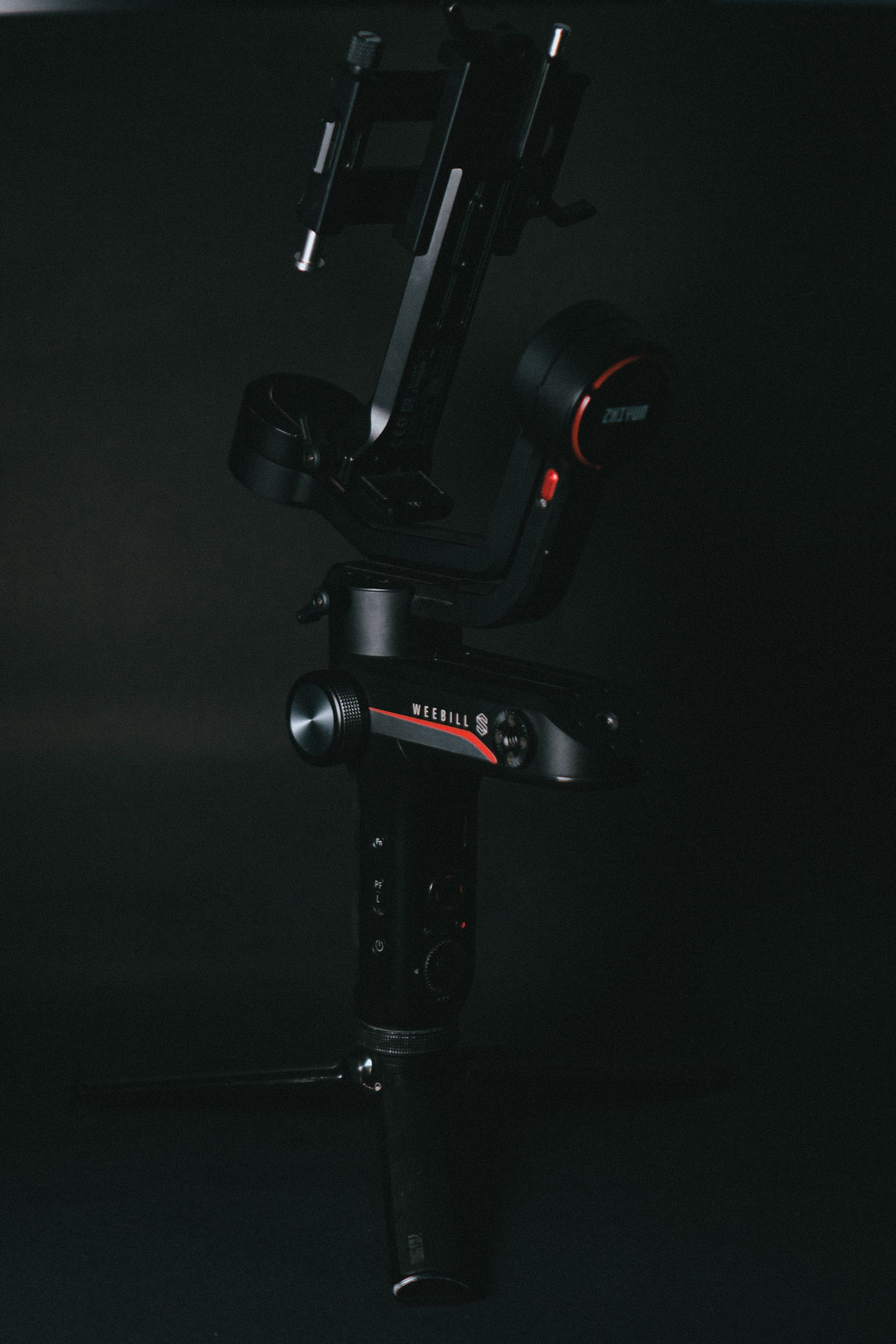 The Zhiyun Weebill-S is very versatile when it comes to compatibility: it handles most mainstream mirrorless and DSLR cameras and lens combos. Check out which cameras the Weebill-S is compatible with.
This gimbal is highly responsive and as compact as a piece of A4 paper. It has a maximum load capacity of 3kg and it weights only 0.9 kg, allowing you to stay mobile and flexible even on longer shoots.
The biggest downside of this model is that its software isn't very user-friendly or responsive. However, with some practice, you can definitely get used to it.
At its price point, the Zhiyun Weebill-S is an extremely attractive choice as a first gimbal or for those on a budget. It provides all the basic capabilities of a premium gimbal without breaking your bank.
Moza Air 2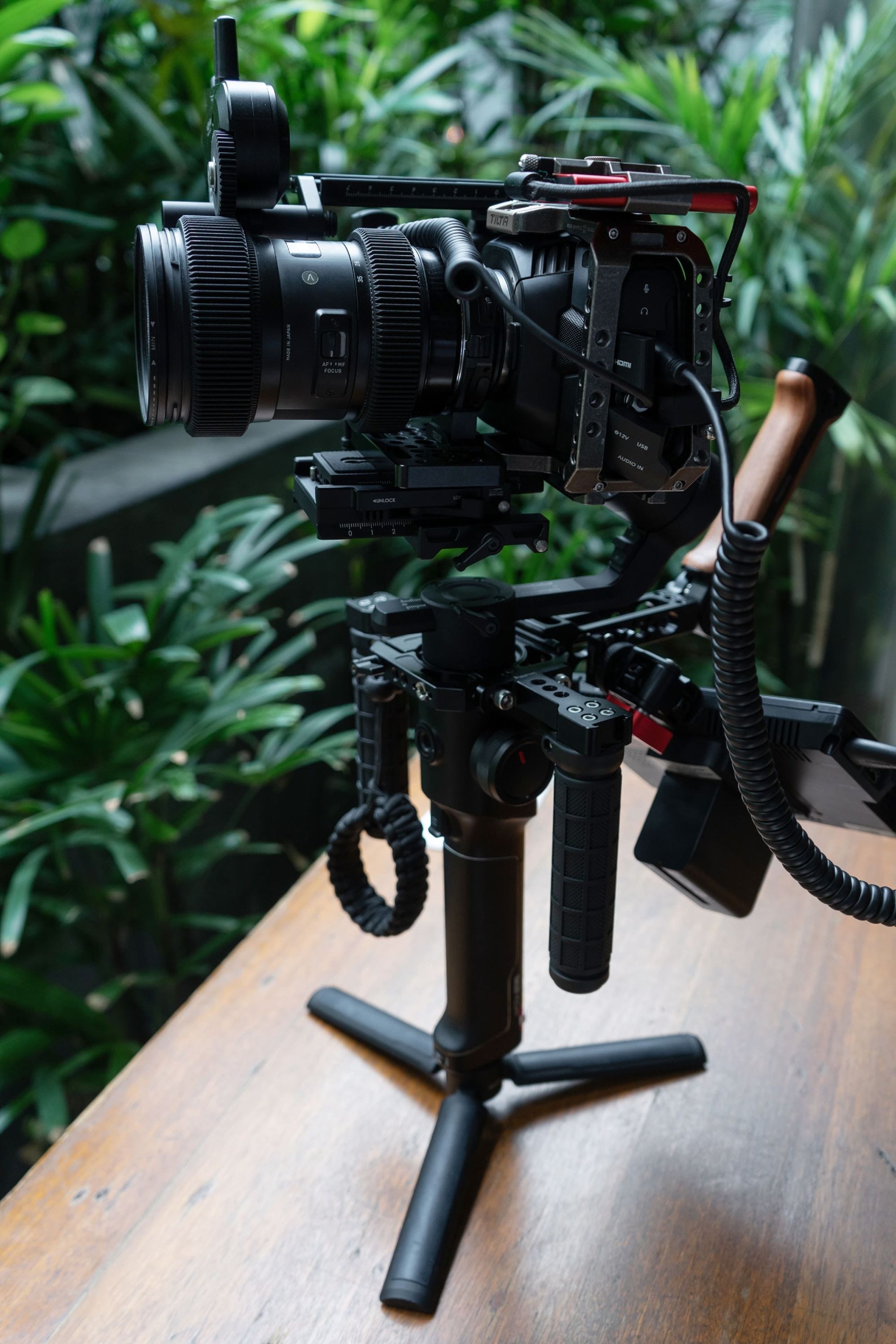 The Moza Air 2 is an upgrade from the previous Moza Air gimbal, with optimized motors and up to 4.2 kg payload.
Its design is very similar to the DJI Ronin-S, with good visibility of your camera's back screen, enabling easy controls.
The Moza Air 2 is compatible with loads of DSLR and mirrorless cameras up to 4.2 kg and can hold smaller cinema cameras too. The gimbal itself weighs 1.6 kg, making it somewhat hefty to lug around for long.
This gimbal also features a bright OLED display perfectly suited for outdoor use. It has an ergonomic grip and good handling for its size and weight.
It works with a 4-axis stabilization system where the additional iFocus axis allows you to control focus and zoom without touching the camera.
This heavy hitter comes with many features that make the sensible price seem like a bargain. If you're looking for a heavy-duty gimbal, consider the Moza Air 2.
DJI RS 2
The DJI RS 2 promises to be more powerful and lighter than its predecessor, the Ronin-S. This is clearly reflected by this gimbal's load-bearing capacity of up to 4.5kg. The model itself does remain relatively light, and it folds into a surprisingly small space, which great for packing.
It features powerful but yielding carbon fiber arms, similar to other premium, high-quality gimbals. It also has an improved build for perfect balance and a sizeable touchscreen, which makes it a joy to handle.
This gimbal provides excellent stabilization performance in a stylish and beautiful design. Its powerful motor allows for smooth, professional footage.
FeiyuTech G6 Max
The FeiyuTech G6 Max is a splashproof 3-axis gimbal stabilizer equipped with a large capacity battery for extended shooting time.
It's a small and lightweight gimbal created for small and lightweight cameras! Compatible with GoPros and other action cams, mirrorless cameras with a short lens, and even smartphones. It can bear a payload of up to 1.2 kg.
FeiyuTech's new app interface allows for easy access to remote control and automatic calibration settings.
Overall, the FeiyuTech G6 Max is a great budget-friendly option for those looking to find a small device stabilizer. It's not recommended for larger or heavier cameras, however.
Roxant Pro Video Camera Stabilizer
The Roxant Pro Video is a manual, handheld stabilizer created with hobbyists or enthusiasts in mind.
This gimbal is compatible with a range of entry-level DSLRs and mirrorless cameras, and should have no issue with compacts, smartphones, or action cams either.
Often used by YouTube vloggers, the Roxant Pro Video has excellent balance and comes with a lifetime warranty on purchase. It's great at assisting with smooth shots in tight spaces or crowds.
Standing at a rather small 0.8kg, this lightweight contender has a payload of up to 0.95 kg. This often causes issues to some creators who'll believe the gimbal can support more than its clearly stated limit, which is definitely not true.
If you want to create cinematic shots with your light camera equipment, this can be a great budget-friendly option for you.
Zhiyun Crane 3S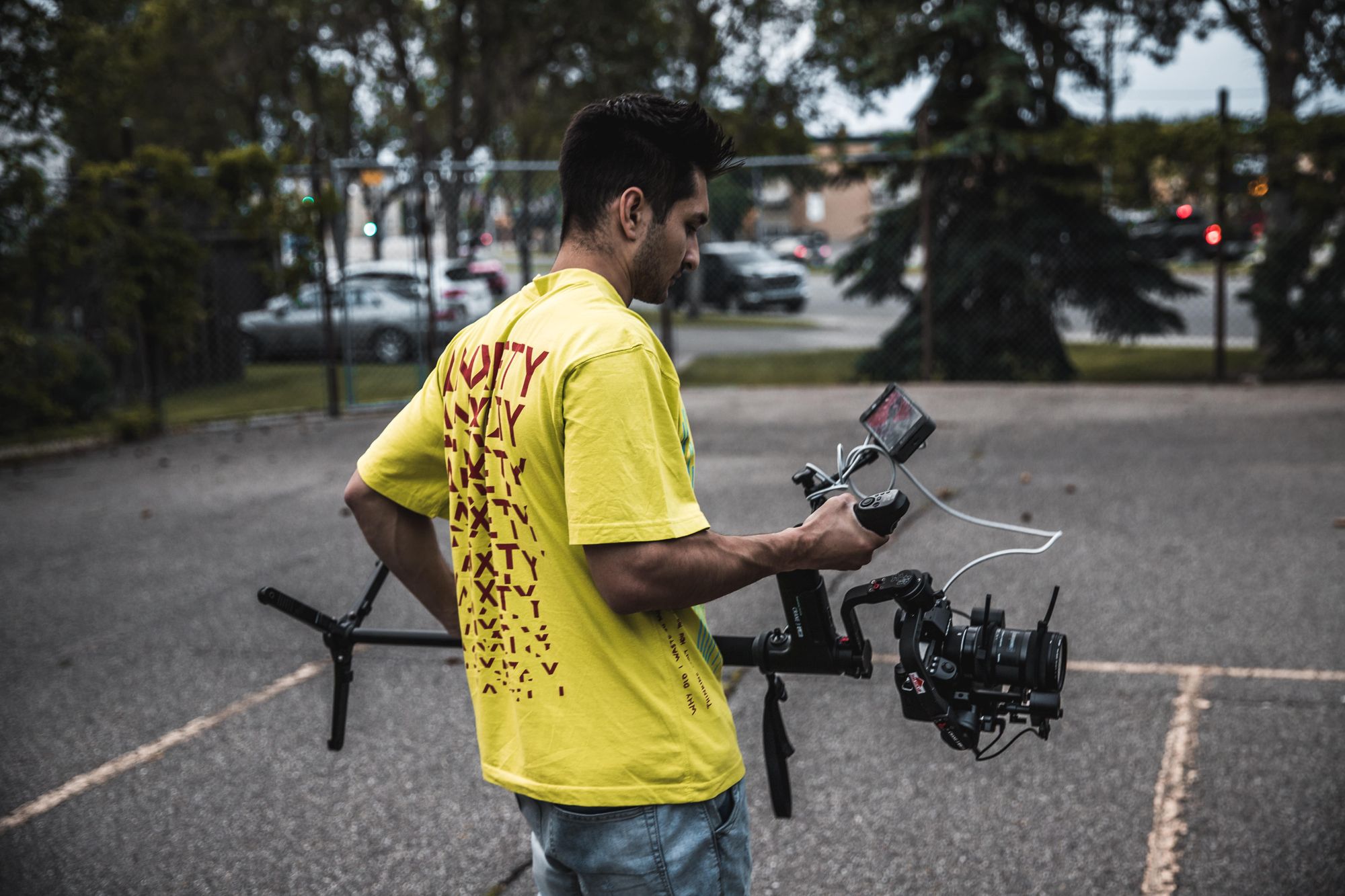 With an impressive weight-bearing capacity of 6.5kg, the Zhiyun Crane 3S is coming in hot for the coveted spot in an experienced filmmaker's kit.
It quickly became Zhiyun's flagship gimbal as an ergonomic, high-quality gimbal that's affordable as well. It's designed with mid to large-sized cinema cameras in mind, like the Blackmagic Pocket Cinema Camera, Sony FS, and FX series, or even ARRIs and REDs.
The Crane 3S offers great connectivity and creative control with the Zhiyun app and an excellent battery runtime of up to 18 hours. However, this won't be something that many will take advantage of.
While the gimbal can easily sustain the heavyweight, 'less you're a body-builder, you might not be able to. This means that the Zhiyun Crane 3S is perfect for shorter shoots or attaching to a car mount.
Conclusion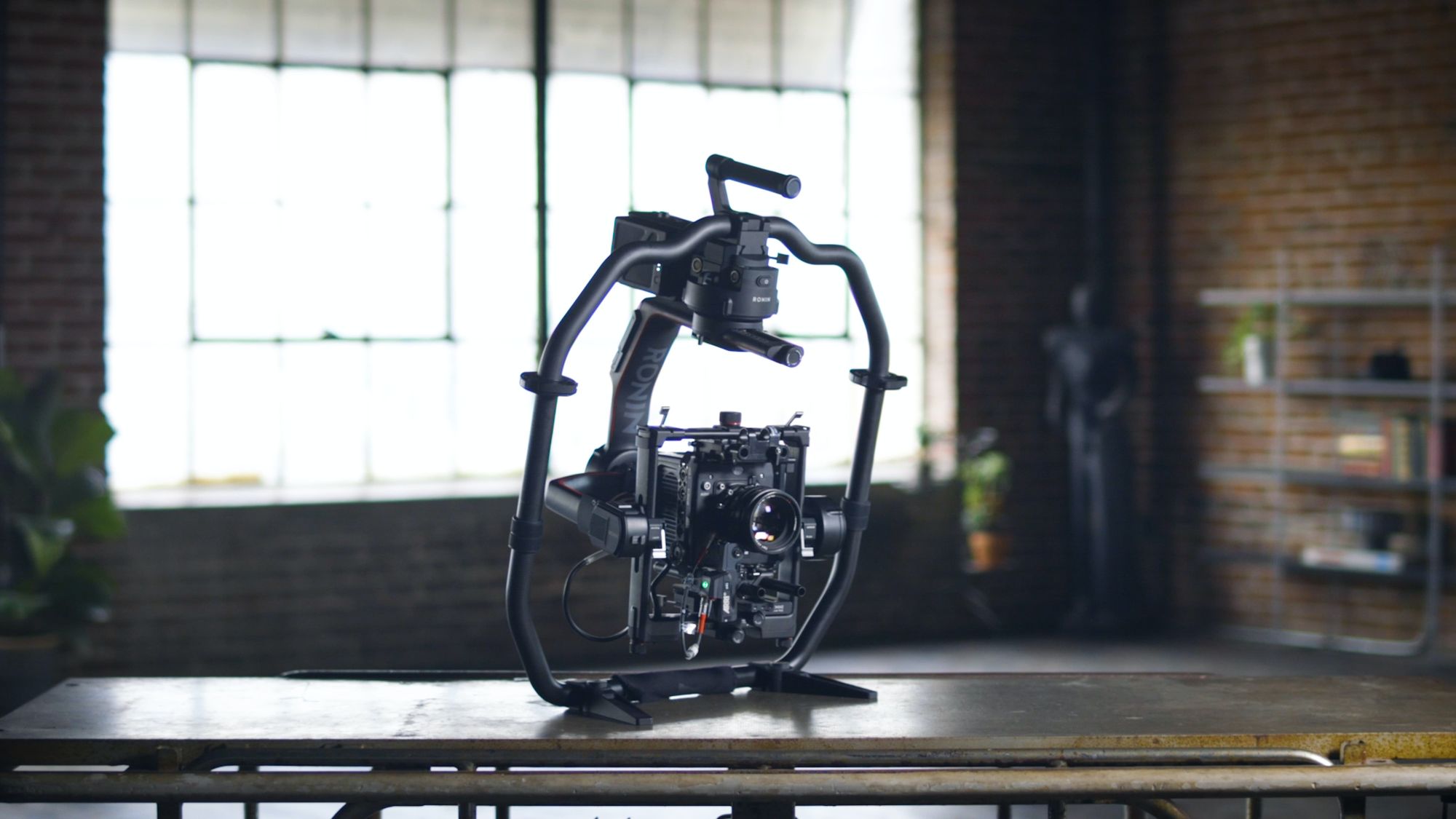 A gimbal can elevate your footage and filmmaking to the next level.
Rent the best camera stabilizer for your next project at Wedio, or learn more about other camera equipment to upgrade your gear.
Rent Camera Gear: Access Pro Equipment
qqHXJy6AWlc
Camera Hire: Take Your Production to The Next Level
71PttfqWPXk
Camera Rental: Save Money with Wedio
5sHshmF1n_Y
Happy filming!
About the instructors
FAQs
Which stabilizer is best for camera?
The best camera stabilizer depends on your purpose, and the size and type of the camera and lens combo you'll be using. The DJI Ronin-SC, Zhiyun Weebill-S or the Moza Air 2 are all great options.
What is the difference between a gimbal and stabilizer?
Gimbals are a specific type of camera stabilizing system that electronically compensate for the movements of your camera. Camera stabilizers are often mechanical, but they also work to avoid unwanted movement and create smooth, cinematic footage.
Popular listings for rentals